Sweden: Latest apparel and textile news & analysis
Latest Insights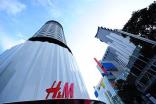 H&M must focus on digital in its mature markets to safeguard sales 29 Jan 2021
H&M's revenue and operating profit have been significantly affected by the Covid-19 pandemic as its online proposition proved unable to make up for lost store sales.
---
A milestone in textile-to-textile polyester recycling at scale 17 Nov 2020
Swedish fast-fashion brand Monki has launched the first capsule clothing collection made using a breakthrough textile-to-textile recycling process. Jenny Fagerlyn, Monki's global sustainability director, and Erik Bang, innovation lead at H&M Foundation, tell just-style why the technology – which is being scaled up before being made widely available to the apparel industry and its supply chain – is a huge step towards a closed loop for clothing.
---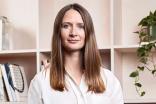 How The Laboratory is steering H&M Group's sustainable future  18 Feb 2020
Set up to test and scale the game-changing concepts that will help drive the fashion industry towards a more sustainable and circular future, H&M Group's The Laboratory innovation hub also aims to challenge the way of thinking within the company – as Laura Coppen, circular and sustainable business developer, explains.
---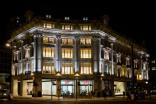 What Arket reveals about H&M's new direction 21 Jun 2017
H&M's new Arket concept is quite unlike anything previously seen from the retailer. Rather than adopt a faster sourcing strategy, the company has opted to introduce a new brand to cater to shifts in consumer behaviour and progress towards a more sustainable business model. Bernadette Kissane, senior analyst for apparel and footwear at Euromonitor International, takes a closer look.
---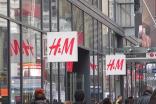 What's the difference between compliance and safety? 26 May 2016
Swedish fashion retailer H&M is one of the leaders of the move to change compliance, and is at the forefront of sustainability. However, at the same time H&M appears to show no interest in the safety of workers making its products, write Emma Birnbaum and David Birnbaum. What is the difference between compliance and worker safety? they ask.
Latest News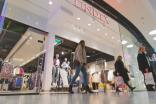 Lindex ramps up focus on supplier welfare post-Covid 4 Mar 2021
Swedish fashion chain Lindex reveals it has fallen short of its sustainability goals for 2020 as Covid-19 forced it to "pivot to more urgent priorities."
---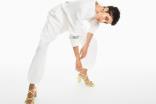 H&M to feature cactus leather in new collection 4 Mar 2021
Swedish fashion retailer H&M is to feature cactus leather in a new collection through a partnership with Mexican leather company Desserto.
---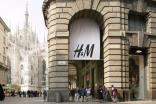 H&M Group invests in green dyeing and finishing specialist 1 Mar 2021
H&M Group has invested in Alchemie Technology, a global disruptor of textile dyeing and finishing technology, to support the firm's commercial roll-out and accelerate the transformation of the profile of textile manufacturing worldwide.
---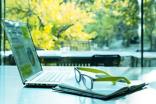 H&M sustainable fibre joint venture to build demonstration plant 24 Feb 2021
H&M Group's co-owned Swedish joint venture TreeToTextile is to invest EUR35m (US$42.6m) in constructing a demonstration plant in Sweden for scaling its new regenerated cellulosic fibre, which is produced from renewable and sustainably sourced raw materials.
---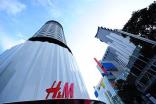 H&M Group's EUR500m sustainability-linked bond soars 19 Feb 2021
Apparel giant H&M Group has issued a EUR500m (US$607m) sustainability-linked bond that is aligned to targets such as increasing the share of recycled materials used to 30% by 2025.
---
Infinited Fiber Company jeans launch under Weekday brand 4 Feb 2021
Infinited Fiber Company's regenerated textile fibre Infinna is to feature in a limited-edition range of jeans designed by H&M brand Weekday.
---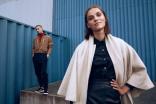 H&M rolls out second-hand platform to two new markets 3 Feb 2021
Apparel giant H&M Group has launched its second-hand clothing platform Sellpy into the Netherlands and Austria as part of its international expansion.
---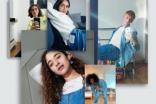 H&M and Lee partner on sustainable denim line 27 Jan 2021
Swedish fashion retailer H&M has partnered with denim giant Lee to launch what they claim is the next generation of more sustainable denim, with advances at every stage of design and production.
---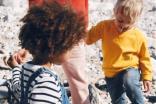 H&M's Arket brand to rent out childrenswear 21 Jan 2021
Swedish fashion retailer H&M Group's Arket brand will start renting out childrenswear this month as part of a bid to encourage reuse and re-wear.
---
Filippa K deploys RFID technology for inventory accuracy 5 Jan 2021
Swedish fashion brand, Filippa K, has deployed an RFID based inventory management platform to improve inventory accuracy and increases product availability throughout their retail supply chains and stores.
Latest blogs

H&M leads on sustainable fashion 17 Apr 2015
H&M's new Conscious Exclusive collection, which launched this week, proves that high street fashion can be sustainable. And as the line gains momentum it's using more diverse materials, including recycled beads, fabrics such as hemp, organic linen, and organic leather.