Switzerland: Latest apparel and textile news & analysis
Latest Insights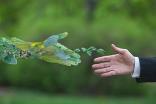 Does size matter when it comes to sustainability? 28 Nov 2018
When it comes to implementing sustainable practices, the size of a business is less important than the vision of the CEO, delegates were told during one of the sessions at this year's Fair Wear Foundation Annual Summit in Amsterdam.
---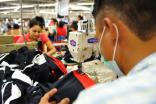 How better factory conditions help boost the bottom line 26 Sep 2016
A link has been established between improved working conditions in the apparel industry and a resulting boost to factory competitiveness – but the sourcing practices of global buyers remains one of the biggest challenges to progress.
---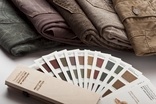 Archroma focuses on integration and innovation 16 Jul 2015
Following the completion of Archroma's acquisition of BASF's textile chemicals business earlier this month, the company has set its sights on becoming the largest global textile chemicals company, focusing its efforts on seamlessly integrating the two businesses and building its 'innovation powerhouse'.
---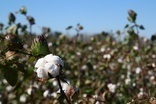 Better Cotton Initiative "racing" to 2020 target 28 Apr 2015
The Better Cotton Initiative (BCI) enjoyed a record year in 2014 and is surging towards its long-term objective of achieving a 30% share of global production.
---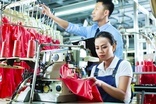 ANALYSIS: Better Work programme poised to expand 26 Aug 2014
The Better Work programme is set to expand its activities and influence over the next few years in an effort to drive up working conditions across the global garment industry.
Latest News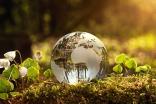 Switzerland to vote on supply chain due diligence legislation 28 Oct 2020
A referendum is taking place next month in Switzerland that would make Swiss corporations liable for human rights abuses and environmental violations in their supply chain operations.
---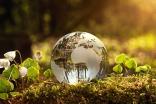 Why forest management is central to sustainable fashion 21 Oct 2020
The Programme for the Endorsement of Forest Certification (PEFC) has launched a new campaign to raise industry awareness of the importance of sourcing materials from sustainably managed forests and outlined a roadmap to help brands and retailers ensure their businesses supports and benefits from sustainable forest management.
---
Textile manufacturers forecast turnover recovery by 2023 6 Oct 2020
A quarter of textile manufacturers recently surveyed said they expect turnover to reach pre-crisis levels in 2022 and 2023.
---
Sedo signs as Bluesign System partner to double down on green denim 29 Sep 2020
Sedo Engineering SA, which creates sustainable technologies for the denim industry, has become a Bluesign System partner, reiterating its commitment to continuously improving its environmental performance. 
---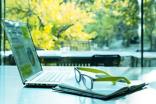 Infrastructure and financial viability hamper textile recycling 23 Sep 2020
The European Outdoor Group (EOG) says it is apparent that more can be done to understand the practices of recycling specifically undertaken within the textile supply chain after conducting research to inform the development of collection and sorting infrastructures.
---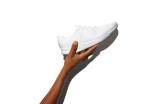 Running brand On rolls out sportswear subscription service 18 Sep 2020
Swiss high-performance running brand On has announced a new subscription-based service to drive zero waste in sportswear and bring fully recyclable sportswear to consumers.
---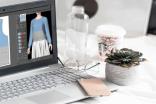 Shima Seiki adds Archroma colour library to new design tool 14 Sep 2020
New design, planning and virtual sampling software from Shima Seiki features the 4,320 colour references of Archroma's Color Atlas library to help accelerate the process from creative idea to production.
---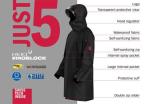 Textile tech innovators team on first Viroblock garment 26 Aug 2020
Industrial thread maker Coats is among a group of material manufacturers that have partnered with HeiQ to develop a multi-functional 'viroblocked' jacket which features the Swiss speciality textile chemistry company's Viroblock technology in all of its components.
---
HeiQ Viroblock tests successfully against Covid-19 virus 8 Jun 2020
Swiss specialty textile chemistry company HeiQ says its HeiQ Viroblock NPJ03 is among the first textile technologies in the world to be proven effective against the virus that causes Covid-19.
---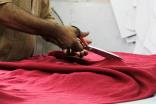 Textile groups call for supplier respect amid pandemic 22 May 2020
The International Textile Manufacturers Federation (ITMF) is urging brands and retailers to act responsibly during the Covid-19 pandemic and says cooperation and dialogue are vital during this time of crisis which has seen a raft of orders cancelled or postponed.