Syrian Arab Republic: Latest apparel and textile news & analysis
Latest News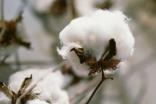 Islamic State cotton risk low for European brands 5 Jan 2017
The risk of Syrian cotton associated with the Islamic State entering the supply chains of European fashion brands is low, new research suggests, but raw material from the country will remain tarnished by its links to terrorist and sectarian groups.
---
UK: Syria, Uzbekistan, Tajikistan the next sourcing hubs? 18 Jun 2012
Syria, Uzbekistan and Tajikistan may become increasingly important apparel sourcing countries in coming years once ongoing issues around political and human rights have been resolved.
---
SYRIA: French retailer Monoprix opens store in Damascus 8 Oct 2010
France's Monoprix, which is jointly-owned by Casino and Galeries Lafayette, has opened its first store in Syria within the framework a franchise agreement with Lebanese retailing group ADMIC.