Taiwan: Latest apparel and textile news & analysis
Latest Insights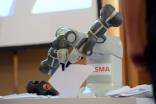 Why do modern robotics elude sportswear makers? 29 Nov 2016
The world's leading sportswear brands and manufacturers are struggling to equip their factories with the robotic and cyber physical systems (CPS) element of Industry 4.0 processes, at least in the near term, a major international conference has heard. 
---

Taiwan's textile makers reap high-tech rewards 6 Dec 2012
Facing a fragile global economy, rival South Korea's aggressive free trade agreement (FTA) strategy, as well as an appreciating local currency, Taiwan's textile and apparel manufacturers have placed their bets on innovation. And indeed, their strong focus on upgraded and functional textiles appears to be paying off.
---
Taiwanese textile and clothing exporters look to China 12 Jul 2011
Taiwanese textile and clothing exporters are hoping to take advantage of closer trading links with China now that relations with the mainland are moving slowly towards normalisation.
---

Taiwan takes the lead in performance apparel fabrics 10 Dec 2010
Taiwanese firms are continuing to cultivate their lead in functional fibres and fabrics for performance apparel, with future growth assured by trade agreements signed with China and the EU.
---
Taiwan textile makers to gain from closer China ties 18 Nov 2008
Thawing relations between Taiwan and China are set to generate closer trade ties between the two former political rivals – a move that should have a positive effect on Taiwan's textile and apparel industry. Vicky Sung reports.
Latest News
Saya launches green fibre made from fabric offcuts 13 Oct 2020
Taiwanese performance fibre manufacturer Saya, a new name in fibre, is announcing its debut with the launch of a sustainable fibre made from fabric offcuts, bringing new options to the textile industry and moving beyond recycled PET bottles.
---
GreenScreen chemical certification expands to Asia 20 Aug 2020
Taiwan safety and health technology centre Sahtech has become the first Asia-based consultant for the GreenScreen certification programme for textiles, developed to meet demand for safer chemicals in manufacturing and communicate their use across supply chains.
---
BASF opens first footwear innovation centre in Taiwan 17 Aug 2020
Chemical manufacturer BASF has opened its first global footwear innovation centre in Taiwan to bring together manufacturers and designers to accelerate the adoption of the latest technologies and materials.
---
Far Eastern New Century buys US recycled PET firm 4 Jun 2019
Far Eastern New Century Corporation, one of Taiwan's leading polyester fibre and textile businesses, has acquired a US-based polyethylene terephthalate (PET) recycling company to tap into rising demand for eco-friendly, recycled feedstocks.
---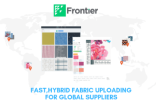 Esmetex rolls out online fabric-sourcing platform 2 Apr 2019
Taiwan-based fabric sourcing and production company Esmetex has launched an online platform it says can cut the creative development cycle by more than two weeks by collecting and organising information from the supply chain.
---
Applied DNA agrees fabric authentication deal with Tex-Ray 28 Jan 2019
Taiwan-based Tex-Ray Industrial Co is to use Applied DNA Sciences' CertainT authentication platform to provide brand protection and traceability for its performance fabrics, smart clothing and sustainable materials in apparel, footwear and textile components.
---
Far Eastern New Century develops polyester-recycling tool 11 Oct 2018
Taiwan-based textile supplier Far Eastern New Century (FENC) is to debut a chemical recycling product for textiles at the upcoming Taipei Innovative Textile Application Show (TITAS).
---
Sintex eco-friendly stretch fabric can be recycled 13 Jun 2018
Singtex, a sustainable manufacturer of outdoor functional fabrics, has developed an eco-friendly moderate stretch fabric with long-lasting performance for use in athleisure, training and sports apparel.
---
Far Eastern New Century issues first "green" bonds 10 Jan 2018
Taiwan textile maker Far Eastern New Century Corporation has issued NT$3bn (US$101.2m) in "green" bonds to fund several projects, including the recycling of polyester materials and waterless dyeing.
---
China probes Taiwan chemical firms for dumping 3 Jan 2018
China is understood to have launched an investigation into chemical firms in Taiwan, claiming they sold certain chemicals on the Chinese market at unfairly low prices.