Tanzania: Latest apparel and textile news & analysis
Latest Insights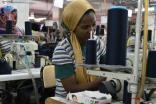 Has East Africa's clothing chain reached a tipping point? 19 Nov 2019
Two potential windows of opportunity are simultaneously opening for the East African cotton-to-clothing supply chain: the African Continental Free Trade Area (AfCFTA) and the expected shift of garment production from Asia to Africa.
---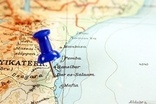 SOURCING: Tanzania adds to Africa's apparel sourcing mix 20 May 2015
Kenya, Ethiopia and Uganda are all ramping up their efforts to put Africa on the apparel sourcing map with a range of policies designed to encourage mills, manufacturers and buyers to invest. But another country vying for a slice of the action is Tanzania, with ambitions to offer the best overall package in Africa.
Latest News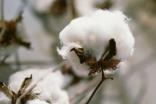 Tanzania rejoins ICAC to develop cotton potential 12 Dec 2019
Tanzania has rejoined the International Cotton Advisory Council (ICAC) in a move that could help develop the "untapped potential" of its cotton sector.
---
Cotton made in Africa funds Tanzania health outpost 1 Jun 2016
The Cotton made in Africa (CmiA) initiative has approved funding for a health outpost in rural Tanzania as the first project in its new Community Cooperation Program (CCP).
---
Tanzania garment sector seeks investment 30 Oct 2014
The Tanzanian government has published a guide to its textile and garment sub-sector in an effort to attract increased international investment into the country.
---
US: Pledges to boost trade with Africa 2 Jul 2013
US President Barack Obama has pledged to work to boost trade and commerce between the United States and Africa through a new initiative called Trade Africa.
---
TANZANIA: Qualifies for duty-free textile exports to SACU states 26 Feb 2007
Tanzania has been granted a five-year export license to supply textiles and garments duty-free to the member states of the Southern African Customs Union (SACU).