Thailand: Latest apparel and textile news & analysis
Latest Insights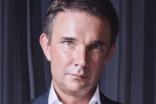 Synergies Worldwide CEO unravels sourcing shifts 26 Apr 2016
An apparel industry at a crossroads and an intertwined network of challenges and opportunities are among the issues facing Guido Schlossmann as he takes the helm of low-cost fast fashion sourcing specialist Synergies Worldwide. Unravelling this complexity requires a new, more global and integrated look at the industry, he tells just-style.
---
Interview: Brad Poorman, CMSO, DryDye Fabrics 21 Jan 2014
Waterless dyeing took a step forward in December when Nike revealed plans to launch sportswear made from fabric dyed using a process that eliminates water and cuts down on chemicals. The technology is not new though. The Yeh Group first launched a range of DryDye fabrics three years ago using high-tech equipment from DyeCoo Textile Systems. Michelle Russell asks Brad Poorman, chief marketing sales officer for DyeDry, some burning questions about the new technology.
---

Thailand sets its sights on ASEAN's fashion hub 2 May 2013
Faced with a fall in exports to the US and EU, Thailand's textile and garment industry has set its sights on becoming a fashion hub for the ASEAN region.
---

Thai garment sector looks to diversify export markets 9 Jan 2013
Thailand's textile and garment industry is aiming to diversify its export markets as it faces a significant drop in demand from its key American and European Union (EU) customers.
---

New programmes boost Thailand's apparel ambitions 25 May 2011
Thailand's textile and garment industry is eyeing new opportunities for growth thanks to a number of expanding opportunities in the region and a focus on design. Vicky Sung reports.
Latest News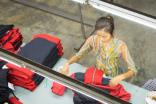 Burmese garment workers owed US$110,000 in compensation 16 Nov 2020
Workers at a Thai factory supplying clothing to Tesco, Starbucks, Disney, and NBC Universal are still owed US$110,000 in compensation for alleged mistreatment they experienced when producing garments.
---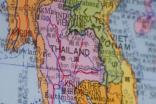 Labour rights key to resuming EU-Thailand trade talks 2 Nov 2020
With a possible resumption of talks on the EU-Thailand free trade agreement on the cards, the European Union (EU) is being urged to require labour reform as a precondition to negotiations.
---
VT Garment cuts time to market by 20% with PLM 9 Jun 2020
Thai outdoor and sports apparel manufacturer VT Garment has shortened development lead times, improved accuracy in costing, and gained visibility into sampling materials after implementing a new Product Lifecycle Management (PLM) solution.
---
Thailand to lose some US GSP benefits from next week 17 Apr 2020
Thailand is set to lose its Generalized System of Preferences (GSP) duty-free trade privileges with the US on a raft of items, including dresses and footwear parts, from the end of next week.
---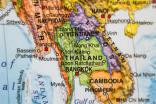 Mekong governments urged to protect migrant workers 7 Apr 2020
The vulnerable situation of migrant workers in the coronavirus crisis is being highlighted by the Mekong Migration Network (MMN), which is calling on the governments in the Greater Mekong Subregion – including Thailand, Cambodia and Myanmar – to protect and support these workers, including those employed in factories.
---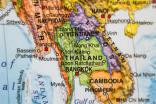 US urged to "downgrade" Thailand for garment labour violations 12 Mar 2020
Labour rights groups are calling on the US State Department to downgrade Thailand in its annual report on human trafficking, citing the country's failure to protect garment and fishing workers.
---
Tesco Thailand deal probed by competition watchdog 20 Jan 2020
Thailand's competition watchdog has issued a probe into the potential sale of UK supermarket giant Tesco's Asian assets, on fears the successful buyer may potentially control too much of the market.
---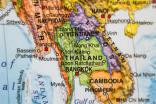 Unions urge overhaul of Thai labour laws amid GSP loss 25 Nov 2019
Unions say the suspension of the US Generalized System of Preferences (GSP) trade benefits for 573 types of products imported from Thailand provides the country's government with an opportunity to overhaul labour laws and protect workers' rights.
---
Lenzing begins work on largest lyocell fibre plant 19 Nov 2019
Austrian cellulosic fibre producer Lenzing has begun construction work on what it claims will be the largest lyocell facility in the world and one that brings its production to Asia for the first time.
---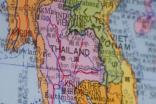 Thailand loses US GSP preferential trade status 4 Nov 2019
Thailand has lost Generalized System of Preferences (GSP) trade privileges with the US on a raft of items, including dresses and footwear parts, due to the country's failure to provide internationally-recognised worker rights.