Tunisia: Latest apparel and textile news & analysis
Latest Insights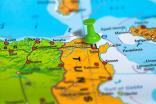 Tunisia garment sector explores post-Covid recovery plan 23 Jun 2020
Tunisia's garment industry is exploring a post-Covid near-shoring strategy as part of a recovery plan to rethink the country's positioning as a sourcing centre.
---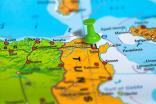 Tunisia garment sector adds concerns over Covid-19 impact 31 Mar 2020
Tunisia's textile and garment sector is warning of major commercial and humanitarian damage because of production stoppages and order cancellations resulting from the ongoing coronavirus crisis.
---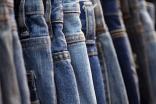 Sustainability underpins Tunisia jeans sourcing success 8 Jul 2019
Tunisia is underpinning its success as a jeans supplier by promoting its quality specialist production that employs sustainable environmental and social practices.
---

Interview: Jean-Francois Limantour, president, CEDITH 2 Jul 2013
Jean-François Limantour, president of the Cercle Euro-méditerranéen des Dirigeants Textile-Habillement (CEDITH), talks to just-style about how the North African/Tunisian textile and apparel export industry is faring after the Arab Spring uprisings of two years ago.
---

Tunisian apparel makers rise above revolution 7 Jul 2011
Unlike other North African and Middle Eastern countries involved in the Arab uprisings earlier this year, Tunisia managed to keep its revolution short and peaceful. But while garment exports continue to rise, Jozef De Coster finds industry optimism tinged with some uncertainty about the future.
Latest News
Tunisia unions back salary pact for private workers 1 May 2020
Private sector clothing and footwear workers in Tunisia are among those who will continue to be paid during Covid-19-related closures thanks to an agreement between the government and unions.
---
Tunisia explores textile waste recycling measures 9 Jan 2020
The Tunisian Textile and Clothing Federation (FTTH) is exploring ways to recycle post-industrial waste in the clothing sector in a bid to lower the carbon footprint of the industry.
---
Tunisia clothing, textile exports fall in first ten months 20 Nov 2019
Tunisia's exports of clothing and textiles during the first ten months to October fell 4.6% to TND7.8bn (US$2.7bn).
---
Tunisia project seeks to upskill future textile workforce 2 May 2019
A Tunisian youth-employment project aimed at upskilling the future workforce of the textile industry, among others, has held its second capacity-building seminar.
---
Tunisia Q1 apparel exports fall by volume as value rises 24 Apr 2019
Textile and apparel exports from Tunisia have fallen 2.5% in volume terms in the first quarter of 2019, according to new data from the country's National Institute of Statistics.
---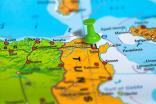 Tunisia government-industry pact to push apparel growth 25 Mar 2019
Tunisia's textile and garment manufacturers hope that the signing of a new public/private partnership pact with the government will enable industry to meet its full potential.
---
PVH to take back control of Tommy Hilfiger in SE Asia 25 Mar 2019
US apparel giant PVH Corporation is taking back more direct control of its Tommy Hilfiger business in Central and South East Asia ahead of plans to expand the brand in the region.
---
Tunisia aims to be among top 5 apparel exporters to EU 30 Jan 2019
The Tunisian government aims to boost the value of its country's exports to EUR20bn (USS$22.9bn) by 2023 and to be among the top five textile exporters to the European Union (EU).
---
Tunisia garment sector prepares for 7% wage hike 2 Jan 2019
The Tunisian Textile and Garment Federation (FTTH) has signed final papers agreeing a process of salary increases over the next two years with the country's National Labour Union (UGTT).
---
SGS expands testing facilities in Tunisia 26 Oct 2018
SGS, the world's leading inspection, verification, testing and certification company, has completed a major expansion of its textile testing facilities in Tunisia to increase capacity for physical and chemical testing and "vastly" expand its testing volume capacity.