Turkey: Latest apparel and textile news & analysis
Latest Insights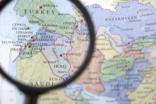 Turkish clothing makers rebounding from Covid crisis 14 Sep 2020
The Turkish clothing manufacturing sector says it has struck an accord with major brand buyers to complete and pay for previous orders.
---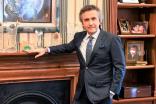 Yesim Tekstil upbeat as brands look closer for do-it-all suppliers 4 Aug 2020
Despite the upheaval of the global coronavirus crisis, the future looks bright for Turkish textile and garment mega-producer Yesim Tekstil with European brands increasingly seeking vertically integrated suppliers, sustainability and options to near-shore production. CEO Senol Sankaya tells just-style how the company adapted to the pandemic, and why it is optimistic going forward.
---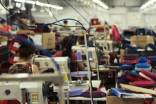 Poor purchasing hurts refugee garment workers in Turkey 1 Aug 2019
Despite efforts by a small but growing group of European fashion brands and retailers to tackle exploitation of Syrian refugees in Turkish garment supply chains, the majority are still failing to take steps to prevent abuse, particularly beyond their first-tier suppliers, new research suggests.
---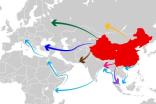 Is China's 'Belt and Road' a double-edged sword for Turkey? 30 Jan 2019
China's Belt and Road Initiative (BRI) has been touted by Beijing as a 'win-win' for all involved in the sprawling infrastructure project that connects the Far East with Europe – but experts warn Turkey's textile and garment sector needs to play smart in weighing up the risks and opportunities.
---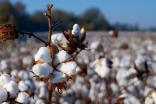 Is US and Turkey cotton trade set to unravel? 27 Sep 2018
A senior figure in the US cotton industry has told just-style of his concern that Turkey's collapsing currency and trade disputes with the US government will cause it to import less US-grown cotton.
Latest News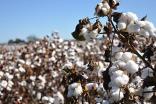 Denim brands in cotton farmer support project 11 Nov 2020
Australian denim brand Outland Denim and Sweden-based Nudie Jeans have teamed on a project to support cotton farmers in the garment industry supply chain.
---
Calik Denim sets ambitious sustainability targets for 2025 30 Sep 2020
Turkish denim mill Calik Denim has set ambitious sustainability targets for 2025 after cutting its water intensity per product by 11% and its carbon emissions during the 2018-19 period.
---
New Sasa plant ramps up Turkey polyester production 4 Sep 2020
Turkish yarn producer Sasa Polyester Sanayi AS (SASA) is to license Invista's P8 technology for a new plant in Adana, which is expected to make the country self-sufficient in the key raw material for polyester production.
---
Turkey acrylic fibre maker debuts antimicrobial product 26 Aug 2020
Turkish acrylic fibre producer Aksa Akrlik is launching a product it claims has a permanent antimicrobial effect.
---
Turkey's Isko makes Bluesign commitment 22 Jun 2020
Turkish denim producer Isko has targeted achieving Bluesign approved accreditation by the end of the year, as it revealed its latest sustainability achievements in the company's first impact report.
---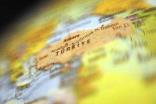 Turkey garment suppliers call on brands to "reinforce dialogue" 5 May 2020
Turkey's clothing manufacturers are calling on global brands and retailers to reinforce dialogue with their suppliers over orders to maintain a "healthy and sustainable" supply chain.
---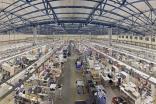 Brands have "wrecked" Turkey garment making sector 27 Apr 2020
The president of Turkish Clothing Manufacturers' Association TGSD (Türkiye Giyim Sanayicileri Dernegi) has complained about the treatment his members have experienced at the hands of international brands and retailers during the Covid-19 crisis.
---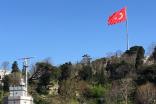 Turkey makers advised to halt production until end April 15 Apr 2020
A textile industry trade body in Turkey is advising its members to halt production until the end of April in a bid to curb the spread of coronavirus in the country.
---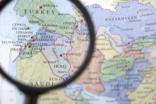 Turkey textile makers see orders spike on coronavirus fallout 2 Mar 2020
Turkish textile manufacturers are reportedly dealing with an influx of orders on the back of the Chinese coronavirus outbreak.
---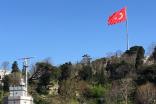 Turkey optimistic on FY exports despite 2019 target miss 18 Feb 2020
Turkey is reportedly aiming to export US$19bn worth of garments in 2020, after missing the target in 2019.