Turkmenistan: Latest apparel and textile news & analysis
Latest Insights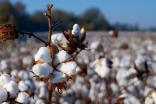 Risk of Turkmenistan tainted cotton in Turkish textiles 22 May 2020
Clothing brands that source from Turkey are being urged to pay closer attention to where the cotton used within their products has come from after research has suggested mills are heavily reliant on cotton from Turkmenistan, which is often produced using forced labour.
Latest News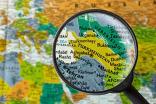 Turkmenistan retains lowest ranking on forced labour 25 Jun 2019
The US is continuing to take a strong stand against the use of forced labour in cotton production by keeping Turkmenistan at the lowest possible ranking in its annual anti-trafficking report.
---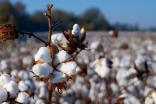 Turkmenistan president orders ramp-up of cotton sowing 3 May 2019
Turkmenistan cotton farmers have been ordered to speed up the sowing of raw cotton under the instruction of the president who notes "cotton production" plays an "important role in the country's economy. 
---
VF Corp, Nike, Gap ink Turkmen Cotton Pledge 2 Oct 2018
Industry heavyweights including Adidas, Gap Inc, H&M, Marks & Spencer, Nike, and VF Corporation are calling for an end to forced labour in the cotton fields of Turkmenistan.
---
US halts imports of Turkmenistan cotton products 25 May 2018
US Customs and Border Protection (CBP) has issued a withhold release order banning imports of all cotton and cotton products from Turkmenistan, in a move that means retailers and brands will need to quickly identify and eliminate Turkmen cotton from their supply chains.
---
Turkmenistan textile complex to boost exports 2 Mar 2018
Turkish textile firm Cotam Enterprises has inked an agreement with the Turkmenistan Ministry of Textile and Industry to set up a new textile complex in the country as part of plans to increase investment in the sector.
---
ILO calls on Turkmenistan to end forced labour 16 Jun 2016
The government of Turkmenistan has been called on to urgently act to end systematic forced labour in its cotton sector during a hearing at the International Labour Organization (ILO) conference in Geneva. 
---
US urged to halt imports of Turkmenistan cotton goods 8 Apr 2016
A formal complaint has been filed under the Tariff Act of 1930, calling for a halt on the import of cotton goods from Turkmenistan made using forced labour. 
---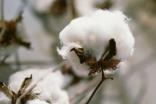 H&M bans cotton from Turkmenistan and Syria 18 Feb 2016
Swedish fashion giant Hennes & Mauritz (H&M) has placed a ban on sourcing cotton from Turkmenistan and Syria in a bid to eradicate forced labour from its supply chain.
---
Forced labour blights Turkmenistan cotton harvest 25 Jan 2016
A final report on the 2015 cotton harvest in Turkmenistan says the government this year forced more people to pick cotton and ramped up the pressure to deliver harvest quotas in response to a late and low-yield harvest.
---
Turkmenistan uses more forced labour in cotton harvest 24 Nov 2015
While Uzbekistan's use of forced labour to harvest cotton is well-documented, a new report says workers at a range of private and public-sector institutions have also been coerced to pick cotton in Turkmenistan this year, with children used in at least one area.