Ukraine: Latest apparel and textile news & analysis
Latest Insights
Ukraine maker Khmelnytsklegprom in expansion drive 12 Jun 2006
The history of Ukrainian clothing manufacturer Khmelnytsklegprom mirrors the rise and fall of the Soviet Union. The company has managed to beat the odds through a combination of investment and forward planning and is now one of the largest, most technically advanced and highest quality clothing companies in the country. Niki Tait reports.
Latest News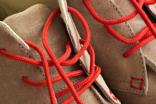 Ukraine gets tariff-free access to EU for footwear 9 Oct 2017
The European Union's (EU) new autonomous trade measures for Ukraine have now entered into force, increasing the quantity of products the country can export to the EU free of duties, including footwear.
---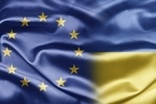 EU postpones Ukraine free trade area application 7 Oct 2014
The establishment of a deep and comprehensive free trade area (DCFTA) in Ukraine by the European Union has been delayed as tensions in the country continue.
---
UKRAINE: Clothing industry could benefit from EU duty plans 24 Mar 2014
Ukraine clothing manufacturers exporting to the European Union (EU) could benefit from the planned scrapping of import duties charged on products traded between them.
---

UKRAINE: EU drops customs duties in bid to boost economy 12 Mar 2014
The European Commission has temporarily removed customs duties from Ukrainian exports to the European Union in a bid to help stabilise the troubled country's economy.
---
UKRAINE: Adidas says no impact from Russia conflict in Ukraine 6 Mar 2014
The CEO of Sporting goods giant Adidas says the company has seen no impact on its operations to date as a result of the escalating political situation in Russia and the Ukraine.
---
UKRAINE: Garment firm expands to Russia, Kazakhstan 5 Oct 2007
Ukraine textile firm the Tyniakov garment factory is looking to enter the Russian and Kazakhstan markets, it has been reported by local sources.
---
UKRAINE: Helen Marlen opens Gucci, Cavalli and Burberry stores 3 Nov 2006
Ukrainian fashion firm Helen Marlen Group has opened franchised stores of the Gucci, Roberto Cavalli and Burberry brands, reported local media.