United Kingdom: Latest apparel and textile news & analysis
Latest Insights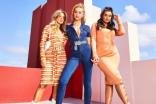 Debenhams deal casts doubt on the future of department stores – What the analysts say 25 Jan 2021
UK online fast fashion retailer Boohoo Group is set to acquire the global rights to the Debenhams brands and its websites in a GBP55m (US$75.2m) deal as it steps closer to achieving its goal of creating the UK's largest marketplace. The move will help it grow into new categories including beauty, sport, and homeware and raises the question of the relevance of traditional department stores in a post-pandemic environment.
---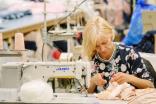 Creating a new vision for UK fashion and manufacturing 21 Jan 2021
A group of fashion, business and economic experts are joining forces to push the UK government to ensure the fashion and manufacturing industries aren't overlooked post-Brexit and mid-pandemic when it comes to import costs, the freedom of movement of people and goods, and retaining garment worker skills.
---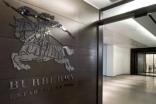 Burberry banks on growth from digital channels and APAC 20 Jan 2021
Burberry's increased digital sales and impressive Asia-Pacific (APAC) performance softened the damage from store closures and decreased tourism throughout Q3 FY2020/21, with retail revenue only falling by GBP31m to GBP688m (US$940m).
---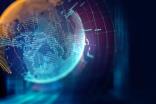 8 key trends reshaping apparel sourcing in 2021 19 Jan 2021
The clothing industry and its supply chains were riddled with problems long before Covid-19 – but it took a global pandemic to push them to the fore. Country lockdowns, factory shutdowns, travel bans, labour and raw material shortages, soaring logistics costs, retailer and supplier bankruptcies and a surge in online demand all exposed the fragility of long, complex and inflexible sourcing networks. Many companies are already changing the way they operate, and it's clear the ramifications will continue well into 2021 and beyond. Here are eight key issues that are rewriting the rules on apparel sourcing.
---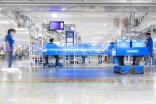 Outlook 2021 – What next for apparel sourcing? 18 Jan 2021
How is the sourcing landscape likely to shift in 2021, and what can apparel firms and their suppliers do to stay ahead, remain competitive and build resilience for the future? Reimagining apparel supply chains and ramping up investments in technology and digital tools to help mitigate risk, speed up production and reduce costs are key, experts say. Also top-of-mind are rewriting the rules on buyer-supplier relationships, end-to-end visibility, and a renewed push for sustainability and carbon neutrality.
Latest News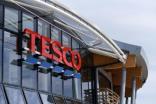 Tesco launches first sustainability-linked bond of EUR750m 27 Jan 2021
UK supermarket retailer Tesco has launched a bond that, for the first time, is linked to the company's commitment to reduce greenhouse gas emissions.
---
Quiz takes 73% sales hit in H1 as Covid bites 27 Jan 2021
Quiz saw sales plummet by almost three-quarters in the first half in comparison to the prior-year period as restrictions related to the Covid-19 pandemic saw stores forced to close and demand for occasionwear wane. 
---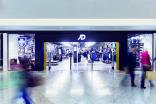 JD Sports explores funding options to fuel expansion 26 Jan 2021
UK sports retailer JD Sports has confirmed it is exploring additional funding options to allow it to invest in future strategic opportunities, as reports surfaced it is in talks for a GBP400m (US$547.9m) share sale as it eyes further expansion opportunities.
---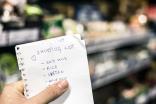 New vegan verification test launches for apparel 26 Jan 2021
Eurofins Chem-MAP, a provider of chemical management testing and auditing services, has developed a new Vegan Society-registered verification testing programme created specifically for the apparel and footwear sector.
---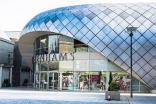 Boohoo strikes GBP55m deal to acquire Debenhams brand 25 Jan 2021
UK online fast fashion retailer Boohoo Group has inked a deal to buy the Debenhams brand for GBP55m (US$75.2m) in a move aimed at furthering its ambition to create the UK's largest marketplace and grow into new categories including beauty, sport, and homeware.
---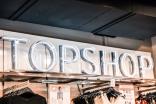 Asos in exclusive talks to buy Arcadia brands 25 Jan 2021
UK online fast fashion retailer Asos is said to be the frontrunner to acquire the Topshop, Topman and Miss Selfridge brands from retail giant Arcadia.
---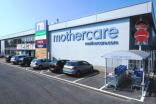 Mothercare expects "small" FY loss amid shift to AIM 25 Jan 2021
UK mother and baby goods retailer Mothercare expects to make a small EBITDA loss for the full year as it prepares to delist from the main market amid a move to the AIM.
---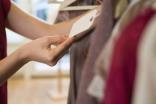 Sales at UK clothing stores saw record decline in 2020 22 Jan 2021
UK clothing stores were hardest hit by retail restrictions in 2020, new figures show, with the sector reporting a 25.1% slump in sales volumes – which was also the largest year-on-year fall on record for the sector.
---
UK to launch new national circular economy research hub 22 Jan 2021
A British university is launching a research hub to help spearhead national efforts to create a sustainable, circular economy where fewer resources are used and more waste materials are reused – with the potential to deliver huge benefits to the environment and UK economy.
---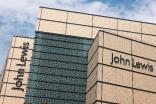 John Lewis ups FY profit guidance 22 Jan 2021
Department store operator John Lewis Partnership has raised its full-year profit forecast on the back of a better than expected festive trading season
Latest blogs

Continued volatility and uncertainty set to characterise 2021 18 Jan 2021
just-style's annual look at key issues likely to impact the apparel industry and its global supply chain in the year ahead begins with a roundup of potential challenges and opportunities in 2021.
---

The secret of becoming a preferred sourcing base 11 Jan 2021
From capacity to price, stability, sustainability and quality, various sourcing factors affect the choice of apparel sourcing destinations. But which matter most to fashion brands and retailers? And what's the secret of becoming a preferred sourcing base?
---

Happy New Year! 4 Jan 2021
Welcome back, and a very Happy New Year to you all.