United States: Latest apparel and textile news & analysis
Latest Insights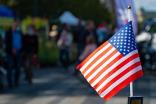 From Field to Shelf – Will a troubled presidential transition add to apparel industry woes? 16 Nov 2020
The US apparel industry faces many problems these days – not least of which are a potentially turbulent transition to the Biden Administration and the ongoing impact of the coronavirus pandemic. By industry consultant Robert Antoshak, and Fashion+Sustainability advisor Thomasine Dolan Dow.
---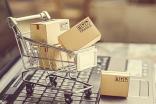 Surge in fakes as more US shoppers turn to online marketplaces 10 Nov 2020
Concerns are being voiced over the rising volume of fakes entering the United States as the number of Americans relying on e-commerce grows in response to the effects of the Covid-19 pandemic.
---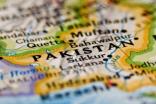 US apparel imports continue to rise in September 5 Nov 2020
The volume of US apparel imports continued to climb in September on the month prior as business picked up for retailers following the pandemic lockdown. Year-on-year was a different picture, however, with shipments continuing to fall. Indonesia and China recorded the largest declines.
---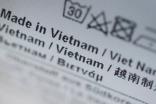 Monthly trade programme roundup – October 2020 5 Nov 2020
The latest round-up of updates to key free trade agreements and trade preference programmes involving the United States, the European Union and Japan covers developments in October 2020.
---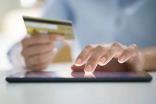 Brands – Your next competitor could be your vendor 30 Oct 2020
With the coronavirus crisis re-writing the rules of fashion retail, new opportunities are also emerging for manufacturers to build their own brand and sell directly to consumers, explains Roit Kathiala.
Latest News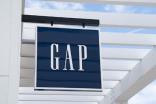 New appointments to help steer growth plan at Gap 26 Nov 2020
US speciality apparel retailer Gap Inc has appointed a new head for its Banana Republic brand and created a new chief growth officer role to help execute its strategic agenda.
---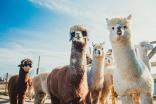 Ascena Retail Group bans use of alpaca wool 26 Nov 2020
Ascena Retail Group – owner of the Ann Taylor, Loft and Lane Bryant chains – has become the latest fashion industry player to ban the use of alpaca wool and commit to eliminating the material from its product lines going forward.
---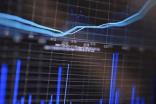 US Q3 in brief – American Eagle Outfitters, Chico's FAS, Abercrombie & Fitch 26 Nov 2020
The latest third-quarter filings from US apparel and footwear brands and retailers are a mixed bag, with some companies beginning to recover from the market disruption caused by the Covid-19 pandemic, while others are continuing to struggle. Urban Outfitters has seen profits jump 38%, while L Brands is back in the black, and Shoe Carnival has delivered the most profitable quarter in its history. Elsewhere, American Eagle Outfitters saw net income fall 28%, and Chico's FAS widened its net loss.
---
Bankruptcy court approves JCPenney property plan 26 Nov 2020
A US bankruptcy court has approved JCPenney's plan to create separate property holding companies for its 160 of its real estate assets and all of its owned distribution centres. The so-called 'PropCos' are expected to complete the restructuring process and emerge from Chapter 11 bankruptcy protection in the first half of 2021.
---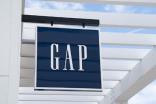 Gap Inc Q3 results point to recovery 25 Nov 2020
US specialty apparel retailer Gap Inc has noted a recovery in third-quarter sales after being impacted by Covid-related store closures earlier in the year. 
---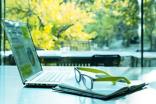 Higg Co teams with Dedagroup Stealth on green data 25 Nov 2020
Higg Co is to integrate its sustainability data into the supply chain management systems of Dedagroup Stealth, the technology company behind more than 60% of Italy's best-known global fashion brands.
---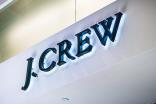 J.Crew Group promotes Libby Wadle to CEO 25 Nov 2020
US apparel retailer J.Crew has appointed Libby Wadle, the head of its Madewell brand, to the role of group chief executive officer.
---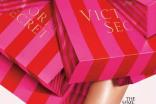 L Brands in Victoria's Secret leadership reshuffle 25 Nov 2020
L Brands has outlined a leadership shakeup at its Victoria's Secret business which sees Martin Waters named as CEO, replacing John Mehas, who has served in the role since February 2019.
---
Lauren Hobart to succeed Stack as Dick's Sporting Goods CEO 25 Nov 2020
US retailer Dick's Sporting Goods has named Lauren Hobart as its new president and CEO, effective 1 February.
---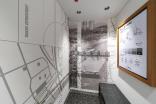 Nike rolls out localised retail concept 25 Nov 2020
US sporting giant Nike Inc has launched a new personalised retail concept, tailored to fit local communities.
Latest blogs

Covid-19 remains top disruptor of supply chains 26 Oct 2020
The Covid-19 pandemic remains the top disruptor of supply chains, new data shows, with its impacts resulting in an increase in cargo theft, smuggling and child labour.
---

Sateri says Covid-19 is an industry wake up call 29 Sep 2020
Leading viscose fibre producer Sateri has kept its foot firmly on the gas in recent months, with milestones that include starting production of lyocell fibres in China and launching a new commercial-scale viscose fibre made from recycled textile waste – all in the midst of a global pandemic.
---

Tackling greenhouse gas emissions in fashion supply chains 3 Aug 2020
The fashion industry is one of the biggest contributors to global carbon emissions – making it imperative that fashion supply chains find more environmentally friendly ways of operating. The journey starts with the first step of understanding and measuring the impacts.