Uzbekistan: Latest apparel and textile news & analysis
Latest Insights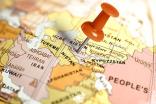 Uzbekistan clothing sector eyes major hike in exports 2 Jan 2020
The Uzbekistan clothing and footwear industries are eyeing a major increase in exports as its government pushes ahead with programme to liberalise what was until three years ago a largely unreformed post-Soviet state. 
---
Uzbekistan forces more adults into 2014 cotton harvest 17 Nov 2014
The Uzbekistan government has continued to use "systematic, mass forced labour" in this year's cotton harvest, campaigners say, claiming more adults had to work against their will to make up for a reduction in the number of children in the fields.
Latest News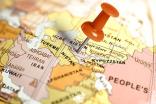 Progress on responsible sourcing pact for Uzbekistan cotton 17 Aug 2020
Plans appear to be making progress for a new agreement that would re-open Uzbekistan's cotton sector to the international market while protecting labour rights.
---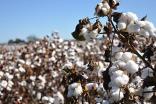 Uzbek government seeks end to cotton boycott 16 Apr 2020
Uzbekistan is urging a coalition of human rights groups to end their boycott of cotton and textiles sourced from the country to allow it to grow exports and recover amid the impact of the coronavirus crisis.
---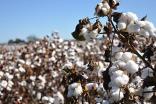 Uzbekistan steps closer to ending forced labour in cotton fields 12 Mar 2020
The President of Uzbekistan, Shavkat Mirziyoyev, has signed a decree ordering the abolition of the state-order system for cotton crops, bringing the nation a step closer to ridding the cotton cultivation sector of forced labour.
---
Child and forced labour falls in Uzbek cotton fields 7 Feb 2020
The International Labour Organization (ILO) claims the systematic and systemic use of child labour and forced labour in Uzbekistan's cotton industry has come to an end.
---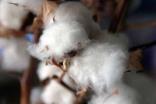 Discussions underway on Uzbekistan forced labour in cotton 4 Nov 2019
Worker rights group the Cotton Campaign has met with the government of Uzbekistan in Washington to discuss reforms to end forced labour in Uzbekistan's cotton harvest.
---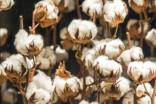 Campaigners set out reforms for Uzbekistan cotton sector 1 Jul 2019
A group of campaigners trying to eradicate child labour and forced labour in cotton production in Central Asia has outlined a series of recommendations to end what it calls "state-sponsored" forced labour in Uzbekistan's cotton sector. 
---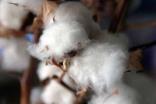 Forced labour persists in Uzbekistan cotton harvest 8 Apr 2019
Systemic forced labour persisted in Uzbekistan's 2018 cotton harvest, a new report claims, despite progress on the government's commitment to end the practice and significant headway in the reform process.
---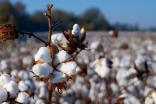 US removes Uzbekistan cotton from child labour list 25 Mar 2019
The US may be able to start sourcing cotton from Uzbekistan again following the Department of Labor's determination that the use of forced and child labour in the cotton harvest has been significantly reduced.
---
Uzbekistan eyes US$7bn in annual textile exports by 2025 19 Feb 2019
Uzbekistan is eyeing garment and textile export growth to US$7bn a year by 2025 under a new plan being developed by the country's government.
---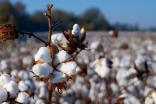 Uzbekistan to intensify efforts to end cotton forced labour 18 Feb 2019
The use of forced labour in Uzbekistan's cotton fields has significantly reduced but continues to be a problem – although recent discussions with the country's government on tackling the issue are said to have been encouraging.