Venezuela: Latest apparel and textile news & analysis
Latest Insights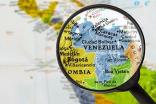 Venezuela turmoil strangles apparel production 24 Jul 2017
As political chaos continues to engulf crisis-stricken Venezuela, the country's textile and apparel industry is on the verge of collapse – with both sales and exports expected to plummet this year.
---
Venezuela's apparel industry struggles to stay afloat 15 Sep 2006
Venezuela's textile and apparel industry expects sales to grow 8% to 10% this year, boosted by strong consumption on the back of high prices for crude oil, the lifeblood of the country's economy. But despite the robust sales forecast, experts suggest it's a very different picture, as Ivan Castano reports.
Latest News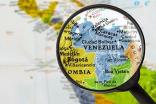 Telares Maracai eyes jeanswear venture with Grupo M 14 Feb 2017
Venezuela's Telares Maracai and Dominican Republic's Grupo M are eyeing a joint venture to produce denim and jeanswear for the latter's US clients.
---
VENEZUELA: Introduces fair prices law to fight inflation 7 Apr 2014
The Venezuelan Government and 17 private companies have signed a deal to establish fair prices for garments and household goods.
---
VENEZUELA: Textile industry calls for cuts to Bolivian imports 29 Sep 2009
Venezuela's textiles industry has demanded the government act to cut rising Bolivian imports which it claims are tantamount to "unfair" competition and are hurting an already anemic apparel sector.
---
VENEZUELA: Textile industry "is going to disappear" 9 Aug 2006
Venezuela's textiles trade is starting to feel the pinch from soaring Asian textile and apparel imports, an industry executive told just-style on Tuesday (9 August), adding that if nothing's done to change the situation, the textiles industry "is going to disappear little by little."