Vietnam: Latest apparel and textile news & analysis
Latest Insights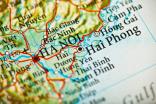 US apparel industry concern at potential new Vietnam tariffs 5 Oct 2020
Plans by the US Trade Representative to launch a Section 301 investigation on Vietnam – a move that could pave the way for imposition of new punitive duties on US imports from the country – have been met with dismay by the American Apparel & Footwear Association (AAFA).
---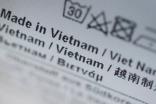 Vietnam apparel sector eyes 2021 rebound from Covid-19 2 Sep 2020
Vietnam clothing industry insiders say they are optimistic that the country's apparel supply chain will emerge strengthened from the Covid-19 crisis in 2021. 
---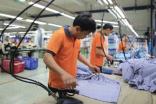 How Better Work is helping factories respond to Covid-19 3 Apr 2020
The Better Work initiative is ramping up its response to the global Covid-19 pandemic by offering advice and assistance to governments, garment factories and workers in the countries where it operates – including Vietnam, Ethiopia, Indonesia, Nicaragua and Jordan.
---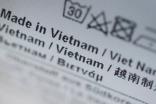 Vietnam misses key targets of textile-garment plan 11 Nov 2019
Eleven years after Vietnam's Ministry of Industry and Trade approved its textile and garment industry development strategy for 2010-2020, the availability of domestically-made textile inputs remains a major problem that continues to hinder clothing manufacturers in the country.
---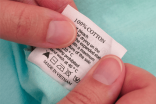 Steps to successful sourcing in Vietnam 14 Oct 2019
Trade and political tensions between China and the US have moved many companies to consider sourcing in other areas in Southeast Asia, and especially Vietnam. While challenges abound, it is possible to build good relationships with factories, as Alexander Twibill, director of marketing for HQTS Group, explains.
Latest News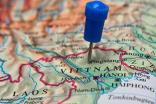 US holds back on imposing duties on Vietnamese goods 18 Jan 2021
The US has decided it will not impose tariff increases on goods from Vietnam for the time being, bringing relief to footwear and apparel brands and retailers across the country. 
---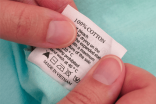 Vietnam's latest labour code finally takes effect 8 Jan 2021
The revised Vietnam Labour Code that came into effect from 1 January 2021 brings new rights for workers and employers and more closely aligns the country's laws with universal fundamental labour rights.
---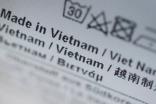 US retail sector says Vietnam tariffs will hike consumer prices 4 Jan 2021
The National Retail Federation (NRF) has urged the Office of the US Trade Representative (USTR) to avoid placing tariffs on imports of Vietnamese goods and rely on other remedies to address trade complaints as it has released a report revealing the price of goods from the country could increase by up to 23%, triggering a hunt for new sources of supply.
---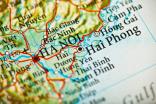 US apparel sector calls for proper Vietnam investigation 23 Dec 2020
The US apparel sector is one of a number of industries calling on the Trump Administration to conduct a proper investigation into Vietnam's recent designation as a currency manipulator by allowing the public to respond.
---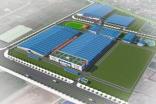 Crystal Vietnam knits factory gains green building certification 18 Dec 2020
Hong Kong-based manufacturing giant Crystal International Group has been granted EDGE green building certification for its newly designed Vietnam knits factory, Regent Garment Factory Limited.
---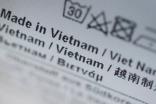 Vietnam eyes US$55bn in clothing exports by 2025 14 Dec 2020
Vietnam's garment sector has set a US$55bn target for exports by 2025, but orders are expected to be lower over the next year as the world continues to grapple with the coronavirus pandemic.
---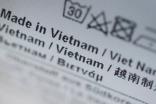 US could impose Vietnam 301 tariffs by January 26 Nov 2020
Plans by the US to place new tariffs, quotas, or other restrictions on imports from Vietnam could be imposed as early as January 2021.
---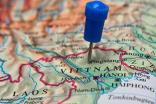 Vietnam garment exports could face EAEU safeguard duties 30 Sep 2020
Textile and garment exports from Vietnam to the EAEU may face safeguard duties this year as volumes to the bloc are at risk of exceeding the trigger set under the Vietnam-EAEU freee trade agreement.
---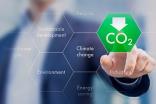 New initiative to cut energy use in Vietnam tier-1 suppliers 24 Sep 2020
Netherlands-based IDH-the Sustainable Trade Initiative has partnered with the Apparel Impact Institute to launch a programme in Vietnam aimed at reducing the negative impact of the apparel sector on the environment in line with the Paris Agreement and science-based targets (SBTs).
---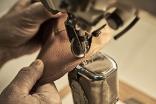 Vietnam footwear exports drop in August 9 Sep 2020
Vietnam's footwear exports dropped in the first eight months of the year, according to new figures.