A Revolutionary, Socially-Conscious Alternative to Fur
By Renee Henze, Global Marketing Director, DuPont Biomaterials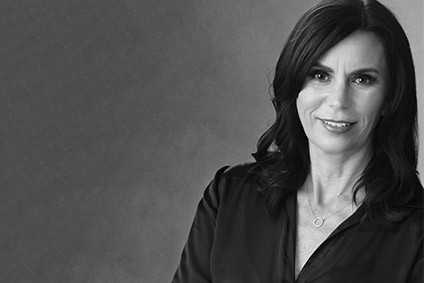 Renee Henze, Global Marketing Director, DuPont Biomaterials
From transparent supply chains, to reduced packaging, to fair wages for workers, consumers have championed sustainable and ethical fashion causes in recent years. In part due to a growing emphasis on awareness of animal welfare, we've recently seen consumers rally around another movement – socially-conscious fur. In response to this social pressure and an inherent desire to do business more ethically, several high-end designers and luxury retailers, including Chanel, Gucci and Versace, have banned animal fur in their collections. This, in turn, has created a growing market need for a sustainable alternative to the material. In fact, research analysts predict that the faux fur market will grow worldwide by a staggering 19 percent from 2019 to 2023. However, in order to be widely adopted by the industry and truly sustainable (i.e. last more than just a season in our closets), this fur alternative must not sacrifice performance or design-needs.
Sustainability without Performance or Design Compromise
While the stylish look of animal fur in coats, shoes and other apparel has long been desired by consumers, a move away from using the material opens the door to revolutionize fur in fashion and develop an alternative that looks and feels real, allowing sustainability and performance to co-exist.
One such material is KOBA faux fur by Ecopel, one of the first commercially available fur alternatives created with bio-based ingredients. KOBA faux fur is made with 100 percent DuPont™ Sorona® fibers, giving it the quality that brands and consumers demand, and the versatility and freedom that designers - including Stella McCartney - need.
With animal welfare at the heart of the brand's ethos, Stella McCartney became the first fashion designer to launch sustainable KOBA® Fur Free Fur in September 2019.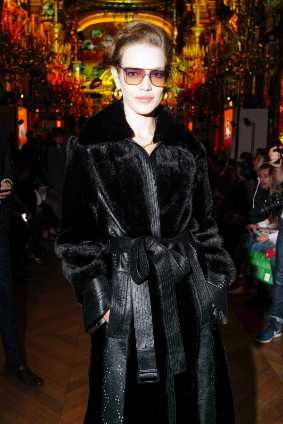 Credit: Stella McCartney
The Sorona® fiber is the ideal material for a faux fur solution, as it is a bio-based, high-performance polymer that contains 37 percent annual renewable plant-based ingredients. This softens its environmental impact while simultaneously offering the benefits long attributed to real animal fur – warmth, versatility, durability and softness. Additionally, integration of the Sorona® fiber in faux fur gives the material design flexibility and dyeability, making it appealing to designers. Dyeability allows designers to explore new trends through untraditional colors and patterns, or develop a more classic look, mimicking what's found in nature. Ultimately, this gives designers more freedom and consumers more choice.
From classic mink styles to plush teddy-style fur, the high-performance faux fur provides a long-lasting and limitless solution for the fashion industry that's both eco-conscious and socially responsible.
Other Eco-Friendly Alternatives
Faux fur isn't the only material alternative that can help revolutionize the fashion industry as it currently exists. Spandex, or elastane, is commonly used in apparel, but due to poor performance attributes, it has a short lifespan. This perpetuates a wasteful cycle of consumers throwing out tights, swimwear, jeans and more after a few wears because they've stretched or worn out.
Sorona® fibers have been leveraged as a higher-performing, sustainable alternative to Spandex, due to their mechanical stretch and recovery attributes, softer and smoother hand feel, and shape retention in casual wear, swim, lingerie, denim and a variety of other applications. These performance attributes extend the life of clothing and reduce waste, with consumers keeping them in their closets longer and out of landfills. And unlike Spandex, the Sorona® fiber is recyclable through single stream polyester recycling.
By creating thoughtful solutions and alternatives to some of the fashion industry's greatest challenges, manufacturers can give designers and brands the tools to create and sell performance-driven apparel that elevates fashion. Working in lockstep, every stakeholder in the supply chain can adopt these sustainable alternatives, so as an industry we can take another important step towards a less wasteful world and a more circular economy.