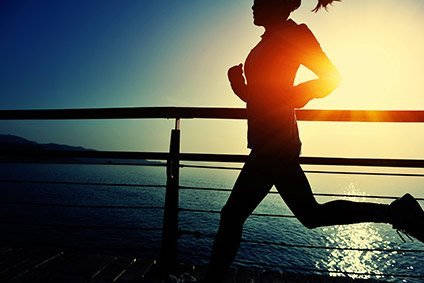 The sportswear segment is in its glory days, benefitting from a need for comfort with more people at home and taking up fitness activities following the outbreak of Covid across the globe.
The pandemic has forced a lifestyle shift which has seen people spending significant amounts of time at home and prioritising comfort and wellbeing.
But despite the transition from the height of the pandemic to "the new normal", consumers do not appear willing to ditch the sweatpants and trainers in favour of more formal options, according to data obtained by analytics and consulting firm GlobalData which says, if anything, the way people dress even in the office now is becoming more relaxed – retaining elements of formal wear such as shirts and trousers – but incorporating casual, comfortable items such as trainers.
Between 2015 and 2019, sportswear's share of the total apparel market grew three percentage points to 21.8%.
And in 2020 – the year in which we witnessed retailers across the globe shut down in a bid to curb the spread of the virus – while apparel sales fell 19%, sportswear fell just 7%.
Sportswear is here to stay, even if Covid never leaves
In a survey of 23,000 shoppers across 29 global markets in January, GlobalData found shoppers are wearing sportswear "a couple of times a week" which demonstrates its prevalence in their wardrobes.
Comfort is the most important factor among shoppers when it comes to sportswear and it needs to be able to double up as athleisure wear with cosy fabrics and flexible fits for wearing from the gym to around the home.
Shoppers also indicated they are likely to trade up for better made, longer-lasting items as they are being worn so regularly.
The growing sportswear/athleisure trend is something retailers and brands are fast picking up on, with the likes of M&S, Asos, Primark and Boohoo all launching sportswear ranges, and often, being able to offer lower prices and trend-led styles when compared with dedicated sports brands.
On-trend
Casualisation is a long-term thing: Joggers, hoodies and leggings became wardrobe staples during the Covid pandemic, but even now when socialisation is resuming, shoppers have become accustomed to the comfort sportswear brings them and it will be a go-to choice for many.
Outdoor opportunity: During the pandemic, many took staycations which included hiking and walks. This is set to continue, and items like puffer coats will continue to see accelerated growth. Fashion brands should partner specialist outdoor clothing brands to leverage technical expertise such as the collaboration that was seen between Gucci and North Face.
Direct to Consumer (DTC) channel: DTC offers brands greater control over strategy and cost control. Brands such as Lululemon have primarily sold via its own channels while Nike in recent years has prioritised DTC. At the end of May 2021, DTC made up 38.7% of its brand revenue.
Apps for engagement: Apps that see brands offer incentives and allow for consumer engagement are helping with brand loyalty. This could be anything from running clubs to monitoring fitness activity which when logged offer points and rewards in return.
Sustainability is King: And will be for the foreseeable. Brands are looking to innovate around sustainability following the pandemic. Patagonia is one of the pioneers in this, encouraging people not to buy new and use repair services as advertised on its website. Other brands are trialling sustainable running shoes such as ON Shoes where consumers wear the shoe until it is worn out and then replace it with a new one. The scheme costs GBP25 a month. However, this is a cost many consumers may not be ready to incur as sustainability concerns are often outweighed by cost concerns.
Strategies for brand success in sportswear
Ensuring online channels are up to scratch. For instance, any efforts to increase their reliance on direct consumer channels must focus on online platforms, both through the brand's website and mobile apps. This is especially important as Covid-19 has created a permanent shift in consumer behaviour to shopping online.
Partner with relevant sportspeople and teams to boost brand credibility and awareness. This is especially important for newer brands.
Recognise the importance of sports to capitalise on growth. For instance, increased uptake of hiking and other outdoor pursuits due to Covid and the increased interest in women's tennis in summer 2021.
Optimise engagement with consumers to ensure loyalty in a highly competitive market, such as through their own apps or partnering with sports specific apps such as Schreiber and posting fitness classes or sports events virtually or in person.
Incorporate trend elements into designs to fully capitalise on the trend of casualisation ensuring brands keep up with the market leader in terms of style credentials, such as by collaborating with designers and other brands.