Latest textile & apparel sourcing news, analysis and insights
Comprehensive coverage of the textile and apparel industry's latest, breaking news and insights brought to you by just-style's leading network of international journalists.
Latest insights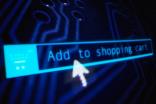 Retailers without 'Buy Now, Pay Later' will pay the price 24 Nov 20
'Buy Now, Pay Later' (BNPL) payment plans such as Klarna, Clearpay, and PayPal Credit have grown increasingly attractive over the past few years, with over one-fifth (21.0%) of UK shoppers using them to make online clothing and footwear purchases during the last 12 months, according to a new survey conducted this month.
---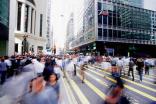 Hong Kong transitioning to global digital supply chain hub 23 Nov 20
In the wake of the pandemic, companies have begun assessing the viability of globally distributed production, while e-commerce is altering how people buy, and what they buy. For Hong Kong, these developments are important as its role evolves into a leading sourcing and digital supply-chain services hub, according to a new report.
---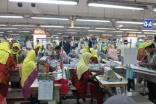 Post-crisis support must put women garment workers first 20 Nov 20
The International Labour Organization (ILO) has added to warnings that women, who make up the majority of the garment sector workforce, are being disproportionately affected by fallout from the coronavirus crisis.
---
A milestone in textile-to-textile polyester recycling at scale 17 Nov 20
Swedish fast-fashion brand Monki has launched the first capsule clothing collection made using a breakthrough textile-to-textile recycling process. Jenny Fagerlyn, Monki's global sustainability director, and Erik Bang, innovation lead at H&M Foundation, tell just-style why the technology – which is being scaled up before being made widely available to the apparel industry and its supply chain – is a huge step towards a closed loop for clothing.
---
Why the new RCEP trade deal matters to apparel 17 Nov 20
Fifteen countries including China, Japan, South Korea and Australia have formed the world's largest trading bloc – a move which industry experts say matters significantly for textile and apparel.
---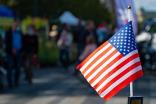 From Field to Shelf – Will a troubled presidential transition add to apparel industry woes? 16 Nov 20
The US apparel industry faces many problems these days – not least of which are a potentially turbulent transition to the Biden Administration and the ongoing impact of the coronavirus pandemic. By industry consultant Robert Antoshak, and Fashion+Sustainability advisor Thomasine Dolan Dow.
---
Current hot issue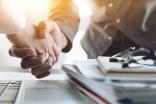 Building value in relationships amid a pandemic
The worldwide pandemic is forcing the industry to undergo a dramatic transformation that is playing out in real time. Key to surviving this is building strong brand/supplier relationships.
Latest columns

Latest blog entry: Building an interconnected global trade network 16 Nov 2020
Banking giant HSBC is focusing on the apparel industry with a new digital B2B platform that enables retailers and brands, manufacturers and suppliers to build trusted relationships, exchange data, and tap into new technologies.
---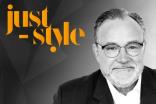 From Field to Shelf
Regular opinion about the global market for cotton, textiles and apparel, and how it impacts on the supply chain from the field to the shelf. By industry consultant Robert P Antoshak, managing director of Olah Inc.
---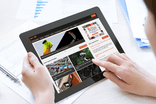 Top stories on just-style
If you're short of time or haven't managed to check in to all our daily newsletters, reading these articles will ensure you're up-to-date on the top five most-read stories on just-style in any given week.
---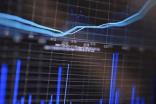 Retail roundup
A quarterly overview of results from US apparel retailers. The figures help gauge how a specific company is performing, making this feature invaluable for evaluating your customers or competitors.