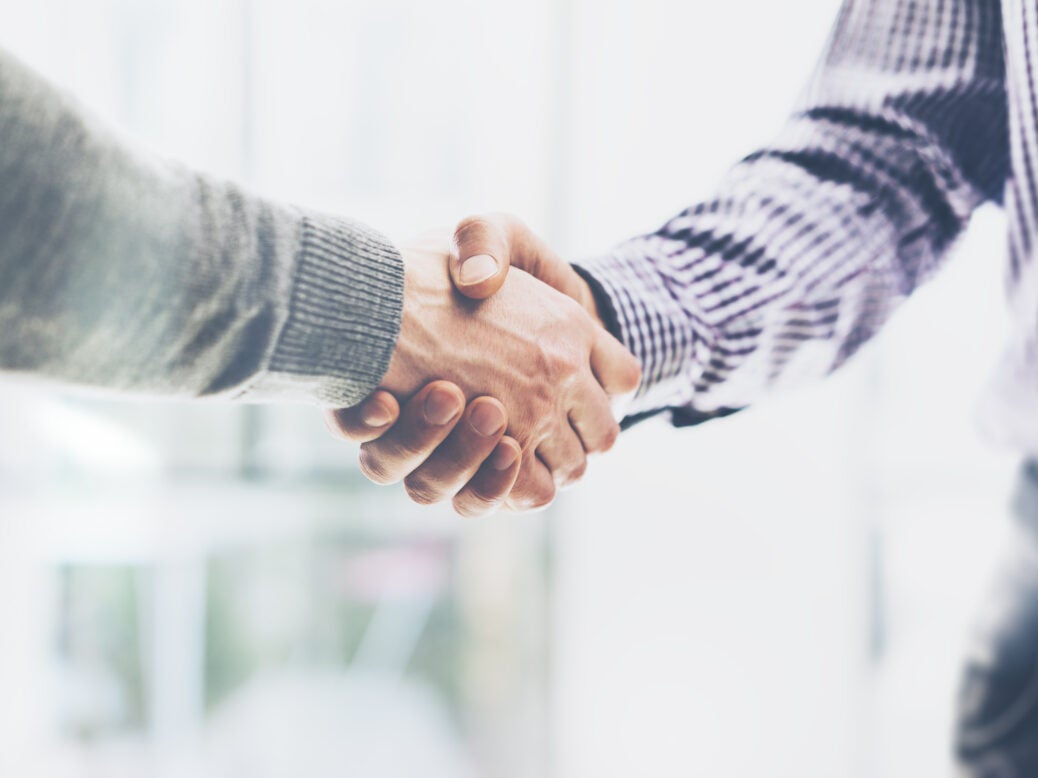 Sourcing clothing today is no mean feat as global supply chains are incredibly complex. Today's consumer is wholly invested in the entire supply chain process and demands transparency from brands at every stage.
Additionally, brands based in Europe have a swathe of challenges to contend with. Apparel companies could source – relatively cheaply – from the Far East not so long ago, however, they now face rocketing fuel costs and shortages, higher shipping costs, wages and a worker shortage. They've certainly had to think on their feet and reevaluate whether existing sourcing strategies will work in the long term.
Below we consider European brands' four main sourcing strategies that continue to lead to success.
1. Solid supplier bases
The last few years have thrown the clothing supply chain into turmoil. First, there was Covid. Then there was a long list of inter-related issues that continue to persist – such as a shortage of HGV drivers, workers at ports, and fuel. Unsurprisingly, brands are fast considering how to insulate themselves and continue getting goods to customers at an accelerated rate. Naturally, a brand headquartered in the UK will have an easier time getting goods to its warehouses from factories located in Spain or Turkey, than they would from plants in China or Vietnam. And that has been the strategy pushed by some of the most successful brands in Europe for some time.
According to data from research and analysis firm GlobalData, of all brands operating in Europe, Spanish brand Inditex had the highest turnover in 2020 at US$15.4bn followed by the H&M Group at US$14.4bn. Inditex has a supplier base of 1,790 globally, sourcing from 8,756 factories. And it makes no secret that it prefers factories that are closer to its warehouses and retail bases. In fact, 50% of factories that perform its end product processes are located close to its headquarters, predominantly in Spain, Portugal, Morocco and Turkey. Of course, while the payoff is faster lead times, it does come at a price. According to estimates from Bernstein, the cost of sourcing from these countries is around 45% more expensive than sourcing from China. And around 15% of product is sourced from relatively fast Turkey, which is around 37% more expensive than China.
However, this strategy enables Inditex to have a speed-to-market that is far more flexible in terms of its order volumes than it would sourcing from the Far East, for example. Inditex sources in smaller volumes for any given design in the hope it minimises how much it will need to markdown at the end of the season. And consumers have been conditioned to believe they need to pay full-price for Inditex products as the chance of getting them at a discounted rate is slim.
Inditex's 2021 'Collaborating to Transform' report explains: "We have the capacity to adapt our commercial offer to any change of trend that emerges, immediately adjusting the number of garments to actual demand. We are therefore able to minimise any surpluses that may occur, thereby contributing to responsible stock management, not only in line with commercial objectives but also, in particular, with our sustainability goal."
The location of where European brands' goods are produced is a key factor for enhancing speed to market capabilities, however logistics also plays an important role.
For example, at the end of 2021, H&M announced it was extending its partnership with supply chain management company, Arvato Supply Chain Solutions. The two partners, who have worked together in Poland since 2018, are extending their partnership by several years. Arvato Supply Chain Solutions said at the time the ongoing cooperation would further strengthen a flexible capacity structure with fast process flows within Eastern Europe. It added warehouse sizes were being expanded from 40,000 to 55,000 sqm by April 2022, which would increase annual outbound capacity by around 30%. Currently, online customers in Poland, the Czech Republic, Hungary, Bulgaria, and Slovakia are supplied out of Stryków in Poland.
2. Harnessing tech for production efficiency
Many of Europe's biggest fashion names understand the role technology plays in boosting speed-to-market capabilities and minimising waste, resulting in huge cost savings overall.
Hugo Boss is focused on nearshoring and in the medium term, plans to shift an additional portion of its sourcing volume to Europe, in particular to Turkey, thus further strengthening its share in the global sourcing mix. At present, its production bases are a 50:50 split across Europe and Asia.
In its 2021 annual report, the brand revealed it is focused on investing in digitalisation along the entire value chain to enable it to respond faster to changing market trends in future. It has set itself the ambitious target of reducing product lead times by around 30% by 2025. In addition to modular and digital product development, this will be mainly achieved through the further optimisation of the company's sourcing and production processes.
Hugo Boss implemented a supply chain dashboard in 2021 to improve the visibility of goods availability and the tracking of merchandise flows.
The company explained this was also an important step towards the planned establishment of a "digital twin" of the value chain, which in future it said would provide important information on production status, inventories and delivery using real-time data. This, in turn, would further enhance the end-to-end visibility, flexibility and efficiency of its value chain.
Applying technology to design and production can significantly benefit brands that rely heavily on overseas supply.
At the end of 2020, UK High Street giant Marks and Spencer (M&S) announced it was investing in technology to improve its sampling process.
The retailer sources clothing from 414 factories across 20 territories, with the vast majority located in Asia, including China, Cambodia, Bangladesh, India, Sri Lanka and Vietnam, though it does have some sourcing operations in part of Europe.
The company's focus on technology saw it partner with technology firm First Insight and digital solutions supplier Optitex.
The retailer says it is now able to leverage the combination of First Insight's product testing solution and Optitex's 3D computer-aided design (CAD) software to support digital workflows, create sustainable sampling processes, and increase speed-to-market. M&S has already been leveraging First Insight's consumer-driven predictive analytics software solution to make design, buying and pricing decisions across categories that include apparel, lingerie, footwear, accessories, food, home and beauty. The platform has enabled the British multinational retailer to test tens of thousands of products across more than 50 departments and use that information to shape collections and assortments that meet customers' desires and to offer those items at the right prices.
The use of 3D CAD technology has also reduced cost and lead time in M&S' product development process. Incorporating digital solutions can reduce lead time from 24 weeks to three weeks for retailers, allowing them to increase their speed-to-market and their margins.
Some brands based in Europe have been way ahead of the curve in this respect. In 2013, Adidas announced it had saved over one million material samples by using virtual 3D technology to create and share designs. All its core factories were trained and capable of producing high-quality volumes of virtual samples. In addition, Adidas said virtualisation is innovative, quick and efficient as images are realistic and easy to change in real time, allowing faster decision-making.
Then in 2017 it unveiled the world's first high-performance footwear featuring midsoles crafted with light and oxygen by Digital Light Synthesis – and committed to creating more than 100,000 pairs by the end of 2018. Carbon, a Silicon Valley start-up, which Adidas teamed with on the project, said its factory-ready 3D printing method technology overcomes the shortcomings of traditional manufacturing methods, including low production speed and scale, poor surface quality, and colour and material restrictions, allowing brands to boost speed to market.
Adidas continues to ramp up its digital focus. At the start of this year, the German sportswear giant announced plans to hire thousands of new employees with over 500 positions to be filled in the areas of digital, IT and data and analytics. The new tech hires came just a few weeks after Adidas became the latest to mark its entry into the metaverse with a collection of digital and physical items to be sold as non-fungible tokens.
Of course, a successful sourcing strategy can only be measured in terms of sales. In oversimplified terms, customers will only buy from a brand if they like its product. But today's customer is also buying from a brand over others if they like the product and what the brand stands for.
Many brands are using digital technology – in particular traceability platforms – to prove the provenance of their products. Customers have access to information that is not just where the finished garment was made, but every step of the product's journey from raw material from who made it and how they were treated to whether the ingredients used are from sustainable sources.
Recently Bestseller, expanded its partnership with blockchain platform TextileGenesis to trace man-made cellulosic fibres and direct-to-farm cotton throughout its supply chain. Bestseller says the move will allow it to trace 25 million garments this year from raw material to end product using blockchain technology. That represents around 7% of the company's total volume – a figure it notes will steadily increase in the coming years providing the project meets its objectives.
3. How social sustainability influences sourcing success for clothing brands
One of the reasons traceability initiatives and technology are growing among brands and retailers is because consumers are invested in the production process. Consumers of today are asking where their clothes were made, by who and whether these people were paid fairly and treated with dignity and respect. This is becoming a more serious issue as forced labour allegations in global garment production facilities come to light. For brands and retailers, there is a reputational risk of having any links to forced labour in their supply chains.
For this reason, many brands have taken steps to disclose information about their suppliers via tier 1 supply chain lists.
Cofra Holdings' owned C&A explains that its objective of disclosing its supplier factory list which features the location of all its suppliers' tier 1 factories, printing and embroidery units, laundries and dye houses and a majority of its suppliers' spinning and fabric mills, is threefold:
To be completely transparent about where products are made, so customers and stakeholders can feel confident it is making good choices
To improve worker rights and increase worker voice within suppliers' factories
Provide a channel so that it can be alerted when issues are observed in suppliers' factories and take immediate corrective action.
Calzedonia Group says that it deals with all phases of the chain from production to selling to an end consumer and that between 73-94% of the products it sells are manufactured in its own vertically integrated plants.
Its Italian sites of Verona, Avio and Castiglione delle Stivere deal with the design process while production takes place in its factories located in Italy, Croatia, Bulgaria, Romania, Serbia, Sri Lanka, Bosnia and Ethiopia.
It adds that by "insourcing production" it is able to directly manage employee working conditions and the production technologies used. This means compliance with the best possible levels of health, safety and environmental protection; optimum working conditions; and ensuring the payment of suitable salaries and contribution towards the growth of the communities hosting the companies.
4. Why environmental sustainability matters in sourcing strategies for clothing brands
Over the last few years, we've witnessed an influx of brands vocalising their sustainability initiatives. But caution must be exercised as consumers become more aware of the practice of 'greenwashing' and advertising and marketing watchdogs are becoming hot on brands' environmental claims.
H&M and Norrona last month found themselves in hot water with Norway's consumer watchdog over what it said were "misleading environmental claims", adding the use of the Higg Index is insufficient as a tool to support their environmental claims. It led to the Sustainability Apparel Coalition suspending its consumer-facing transparency programme.
And recent research revealed fashion brands account for a quarter of complaints over greenwashing made to the UK competition watchdog.
In April the UK government confirmed its plan to give the Competition and Markets Authority (CMA) greater powers to impose sanctions on businesses found to breach consumer protection laws, including the ability to fine businesses as much as 10% of their annual global turnover. Earlier, the government was urged to introduce standard legal definitions for sustainability in a bid to clampdown on greenwashing. It came as the EU Council and European Parliament reached a provisional political agreement on the corporate sustainability reporting directive (CSRD), aimed at reducing greenwashing.
One UK-based retailer that has been hot on environmental issues and initiatives in recent years is Primark which, in May, announced the expansion of its Sustainable Cotton Programme. By 2027 it is targeting 100% of cotton in its supply chain to be sustainably sourced.
Back in September, it pledged to make sustainable fashion more affordable to all under a new nine-year sustainability programme. In a stock exchange disclosure detailing the new sustainability programme, Primark-owner Associated British Foods Plc (ABF) said commitments include all clothes being made using recycled or more sustainably sourced materials, halving carbon emissions across the value chain, and pursuing a living wage for workers in its global product supply chain by 2030.