INNOVATION – Category Award – Avatars
Alvanon is a global based technology company that provides a range of data-driven physical and digital solutions for the fashion industry. The company is a Category Award Winner for Innovation for the further development of its 3D avatars for virtual modelling.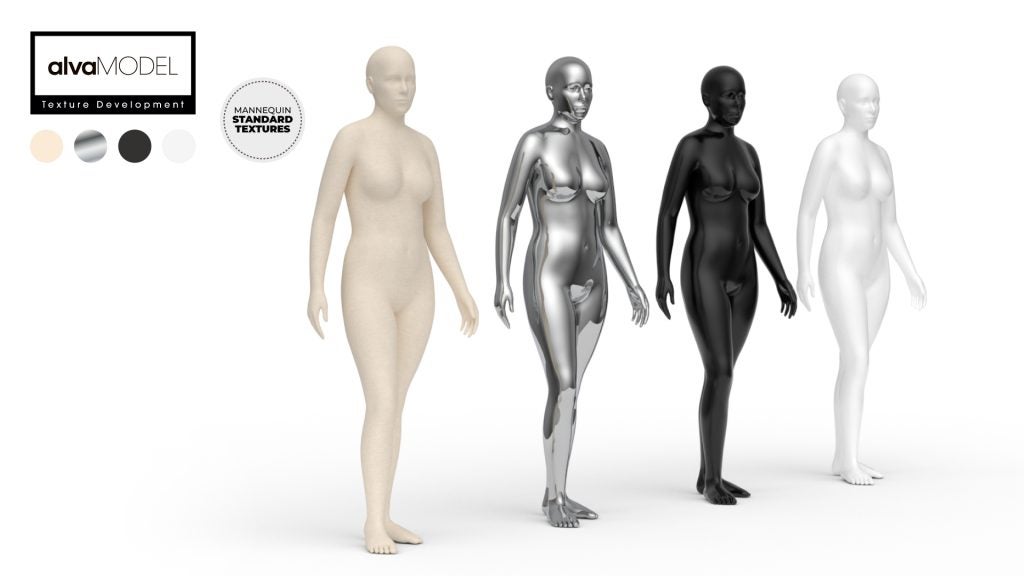 A notable development that launched in 2023 was the company's new fit and sizing standard for plus size fashion, European Women Plus and its corresponding 3D models (size range 46X-62X, all sizes available through the Alvanon Body Platform). The new fit standard is said to represent the actual size, shape and stature of women plus customers in the European market today. European Women Plus was designed specifically to be more inclusive, providing sizing options for the under-served demographics of, plus size women across Europe.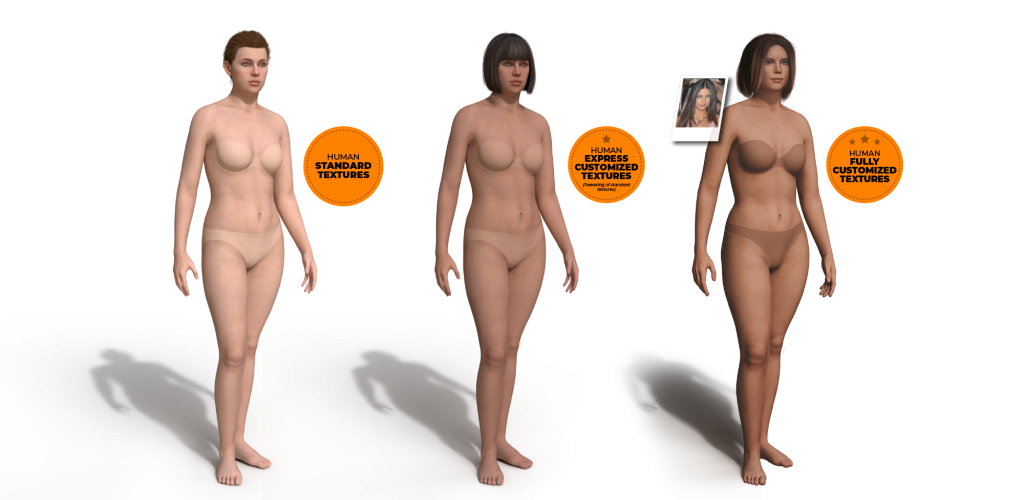 Digital assets must accurately and consistently represent the physical world. At Alvanon we have authentic digital human avatars that faithfully represent our physical forms – combined they give our clients' the most powerful 'phygital' tools to achieve their creativity, efficiency and sustainability goals

Ton Wiedenhoff, Executive Director, Europe, Alvanon
Alvanon's authentic 3D avatars are enabling fashion companies to digitalize their operations and move away from physical prototyping. In one example the company worked with Centric Software on the integration of its avatars into Centric's PLM 3D workflows. Centric PLM users can now store, search and download the avatars directly from the platform and use them with all leading 3D apparel design and development CAD solutions including Browzwear, Optitex, and CLO 3D among others.
Alvanon is in the process of expanding further into Europe and has already collaborated with Instituto Secoli, AMD Akademie Mode & Design, Standort Düsseldorf and Fashion-Enter to open a new fit studios in Milan, Düsseldorf and London, allowing brands to test garments using full form physical mannequins.
Company Profile
Since 2001, Alvanon has profoundly influenced how the global apparel industry shapes, sizes and fits garments. Its acclaimed series of physical fit mannequins, ALVAFORMS based on millions of 'real' human body scans, are replicated in its pioneering 3D digital avatars, VIRTUAL ALVAFORMS. The combined technologies allow companies to create and develop sustainable garments on authentic and realistic virtual bodies and finalise them in the physical world.
Alvanon supports clients as they build comprehensive sizing sets for their target consumer demographic. Delivering efficiency, sizing consistency and the best possible fit for every body.
Virtual AlvaForm Technologies
The Virtual AlvaForm is the digital representation of physical AlvaForms. It is the only accurate 3D AlvaForm that is available. A 3D avatar enables brands and retailers to eliminate costs from physical fittings and sampling in the early stages while being compatible with most 3D product design and development systems (Browzwear, CLO 3D, Optitex, Style 3D, Shima Seiki, Gerber and many more). Access our Virtual AlvaForms through the ALVANON BODY PLATFORM (ABP)
Alvanon apparel consultants are subject matter experts that specialise in product development process, speed-to-market, sizing and fit strategy, technical design, supply chain product execution, consumer engagement and professional development and focused training sessions. Its mission is to help clients make clothes fit better, create sustainable and efficient processes and train their people to work more efficiently.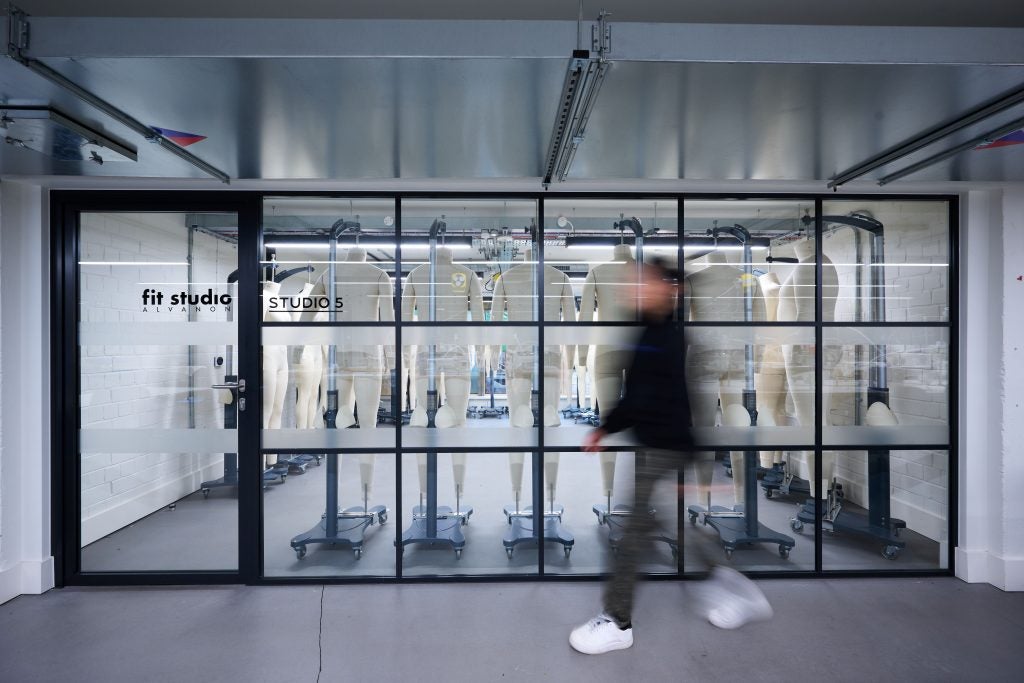 The Alvanon Fit Studios are physical locations with Alvanon AlvaForms on site that provide the opportunity for designers, fashion brands and retailers to try their garments on full form physical mannequins in a safe and private space, ensuring their collections achieve the best possible fit for their target demographic.
FC Designer Workspace, 9 Durham Road, Islington, London, N7 7FB: open Monday – Friday 8 AM – 6 PM
AMD Akademie Mode & Design, Standort Düsseldorf · Karl-Friedrich-Klees-Str. 10 · 40476 Düsseldorf: open Monday 10 AM – 5 PM, Thursday 2 PM – 5 PM
Instituto Secoli, Viale Vittorio, Veneto, 18/a, Milano, IT, 20124: open Monday – Friday 8 AM – 7 PM
102 W 38th St. 4th Floor, New York, NY 10001: open Monday – Thursday, 11 AM – 3 PM by Appointment
304 Xiansuo, 98-1 Yanping Road, Jing'an District, Shanghai (Wechat: Alvanon全球体型专家): open Monday – Friday 10AM-1PM, 2PM-5PM
29-37 Kwai Wing Road, 10/F. Sing Mei Ind. Bldg Kwai Chung, N.T. Hong Kong: open Monday – Friday
Contact Details
Alvanon UK Limited
Cottam House, 36-40 York Way,
King's Cross, London N1 9AB
Tel: +44(0)7989 423032
Links
For Alvanon Body Platform – abp.support@alvanon.com