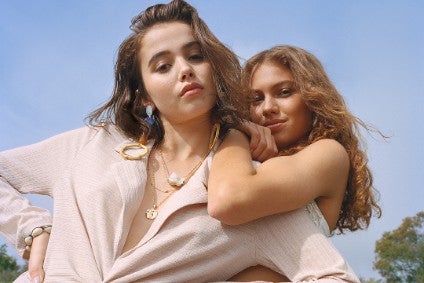 Taking into account the most material issues for ASOS related to environmental sustainability and social responsibility, the Fashion With Integrity (FWI) 2030 programme is focused on minimising Asos' impact on the planet, delivering positive benefits for people who work in fashion and meeting increasing demands from customers for greater choice in responsible fashion.
Asos says the plan was formulated through an extensive and collaborative process​, which included detailed stakeholder engagement, benchmarking against competitors, reviews of anticipated regulatory changes and a review of the progress achieved so far. The plan is also based on extensive consumer insight, which has shown an increasing demand for more choice in sustainable shopping.
Asos has set two overarching pillars, Planet and People, which are underpinned by four key goals:
Be Net Zero: minimising Asos' impact on the planet through decarbonisation targets set with the Carbon Trust. Asos will be carbon neutral in its direct operations by 2025 and achieve Net Zero across its value chain by 2030
Be more Circular: shifting towards more circular systems, ensuring 100% of Asos own-brand products and packaging are made from more sustainable or recycled materials by 2030, prioritising circular design, and facilitating product recovery programmes
Be Transparent: accelerating transparency and human rights within its supply chain and the wider industry. Asos will publish a detailed human rights strategy and implementation reports annually from 2023; ensure that third-party brands are signed up to the Transparency Pledge and the Asos Ethical Trade policy by 2025; and provide full public transparency of every Asos own-brand product by 2030
Be Diverse: driving diversity, equity and inclusion across every aspect of the business, with a focus on leadership representation. Asos will ensure at least 50% female representation and over 15% ethnic minority representation at every leadership level by 2030.
The goals in detail can be accessed here.
Asos CEO, Nick Beighton, said on a media call: "These things are completely integrated and built into our wider business strategy and margin plans. These goals will help reinforce Asos' position as an ESG leader. However we recognise we can't do it alone, it is key for us to work collaboratively. Not only with our partners and suppliers but also other competitors to drive the change we all need to see.
"We launched FWI 2030 confident that we are doing the right thing for our people, our customers and it underpins our ambitious growth plan. We don't see improving sustainability as a competitive issue, it's an issue to collaborate on, to speed up the climate of change that would be more beneficial."
He also expressed confidence that in the long term, Asos' focus on sustainability would translate into greater sales.
"Making ambitious changes will come with different techniques and we anticipate over the period of our goals some marginal cost increases. We've been doing this for many years and the benefits of scale mean we've offset those cost increases over the last ten years. This is not the first time Asos talks about fashion with integrity and improving the way we produce and manufacture and we also expect more customers to actually migrate toward brands that share those ethics. We expect an increase in sales from existing customers and that we will attract new customers who are increasingly guided by sustainability and transparency as well as enjoying the great fashion we provide.
Elaborating on the plan in a statement, Beighton said: "The responsibility for a sustainable future lies with all of us and businesses must lead the way. We will make sure we deliver products and brands that allow our customers to shop ethically and responsibly, safe in the knowledge that they are reducing their impact on the planet and contributing to a fairer world. We undertake the next step of our FWI journey confident that what we are doing is right for the planet, right for our people, right for our customers and will underpin our ambitious growth plans."
The announcement follows one from Primark earlier this week which plans to make sustainable fashion more affordable to all under a new nine-year sustainability programme.