ENVIRONMENTAL – Category Award – Labelling Solutions
ENVIRONMENTAL – Category Award – Sustainability
A global provider of labelling products and solutions, ITL (International Trimmings and Labels) partners with retailers, brand owners and garment manufacturers within the fashion industry. The company offers a range of products from promotional labels through to product identification solutions to support the supply chain needs of its clients.
The company is a Category Award Winner in two areas within the Environmental section, recognized for both Labelling Solutions and Sustainability due to the impact of its Intelligen™ solution and its universal efforts on sustainability.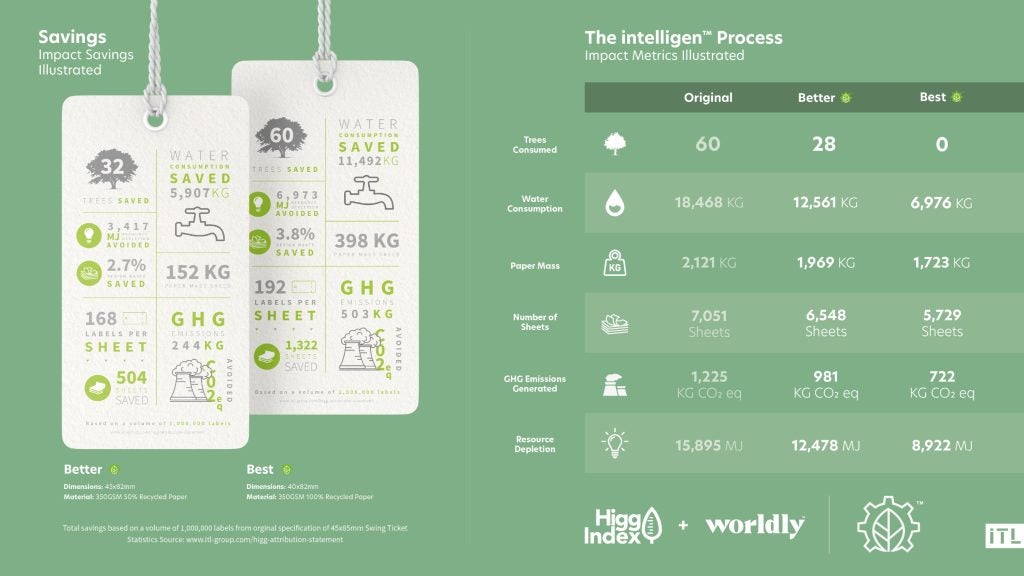 Intelligen™ is one of the company's flagship solutions, a product re-engineering platform that calculates raw material optimization and reduces wastage of client labels, which can be used across the spectrum of their offering, including swing tickets and brand labels; minimizing raw material use and costs. ITL provides a thorough analysis and review of the existing label manufacturing process and highlights where efficiencies and savings can be made. Intelligen™ also pulls environmental data from the Sustainable Apparel Coalition's (SAC) Higg Material Sustainability Index (MSI), which results in impactful data driven results for their clients.
As well as the obvious environmental impact advantages of using less raw material in manufacturing, the Intelligen™ process also encourages reinvestment of savings made into more sustainable alternative materials, which may have been viewed as too expensive before the changes. ITL's Sustainability Product Guide and technical experts outline the options available, the data behind them, and provides samples.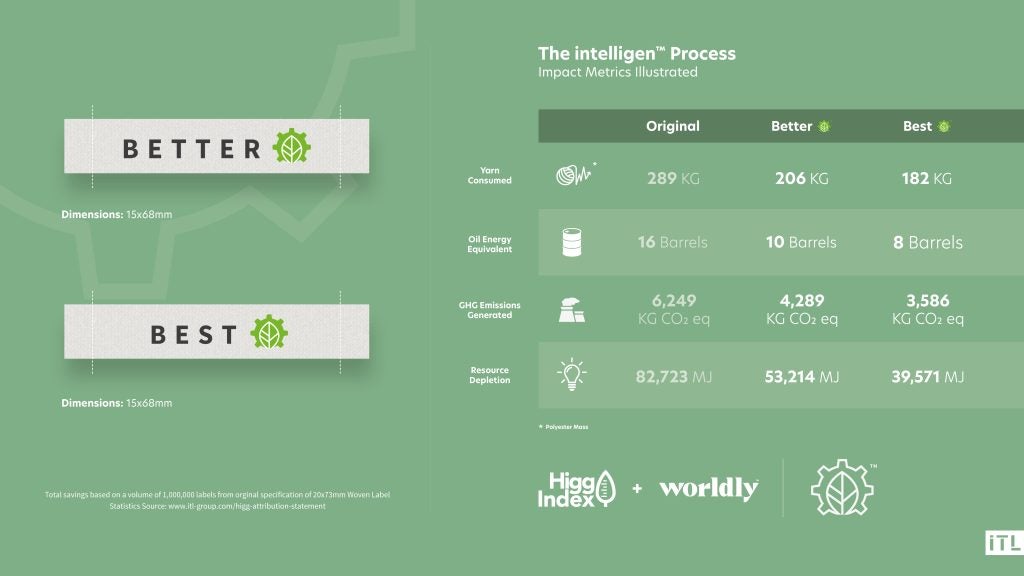 The company has also made strides in its own sustainability and ESG efforts including signing up to independent evaluation under the Higg Facility Environmental Module (FEM) and Facility Social and Labour Module (FSLM); becoming a signatory to the UN Global Compact; and committed to implementation of the Zero Discharge of Hazardous Chemicals (ZDHC) Manufacturing Restricted Substances List (MRSL) and wastewater guidelines.
ITL has also set ambitious targets including, by 2025: to recycle, up-cycle or re-purpose 80% of its waste and divert 95% of its waste from landfill; ensure all core labels will contain recycled or renewable content; and that all paper labels will be sourced with fibre from certified sources; and have committed to setting science-based targets through the Science-based Targets Initiative (SBTi).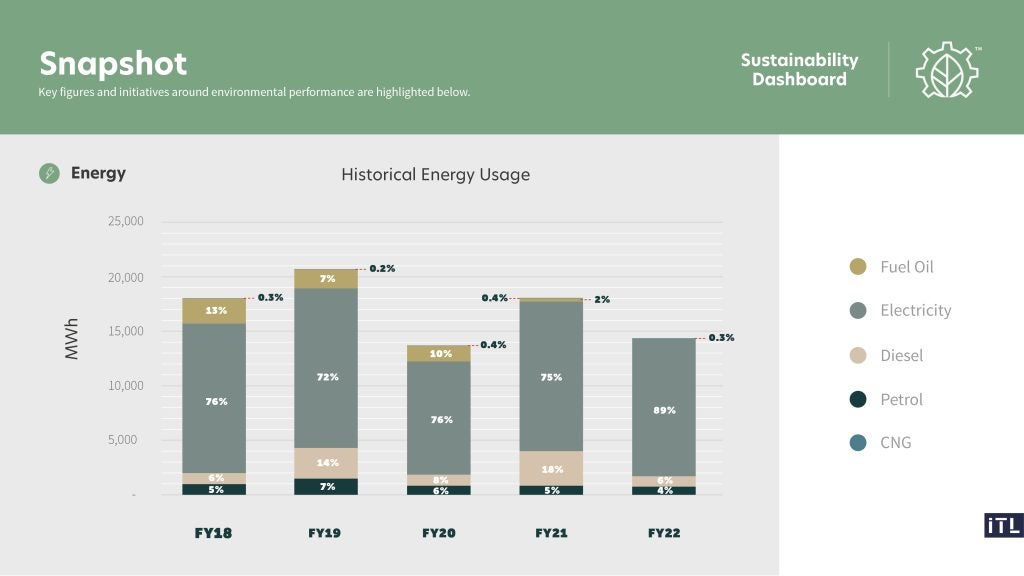 In addition, to ensure impactful and authentic progress, ITL have built a sustainability dashboard in which all environmental data from each of their production regions is fed into. This creates the baselines for their annual sustainability report and provides their customers, whom are typically brands, retailers and garment vendors with impact data that can used towards their overall ESG and sustainability targets.
Company Profile
ITL is a global apparel labelling products and solutions provider, who partners with retailers, brands and garment manufactures to provide Labels, Packaging, RFID and connected labelling products and solutions from source to DC to store and beyond. For over 35 years in industry; ITL have worked as trusted partners to deliver products and solutions from concept to delivery that help brand, sell, identify and distribute garments globally.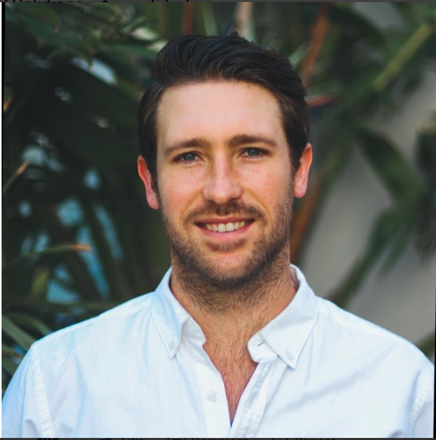 "It is an honour to receive this award as recognition of our work in sustainability over the last few years. We hope that our data-led approach to sustainability can enable us, and our customers to continue on the path towards environmental and social sustainability; and that through a collaborative effort we can make positive impacts a reality"
Jimmy Christopher – Group Sustainability Manager
As a purposeful business with social and environmental responsibility at the centre of their operations; ITL wholly owns their global factories, enabling them to continuingly innovate sustainable products and solutions aligned with theirs and their customers' business goals.
Whether you are a retailer, brand owner or garment manufacturer; ITL's comprehensive range of products and solutions are designed to support and integrate within your supply chain to ensure consistent added value. ITL are proud to be an agile business that continuously tailors solutions to meet their customer's needs.
Links