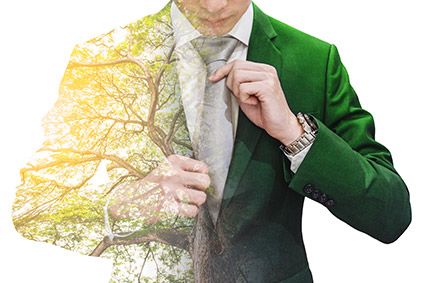 While fashion trends have always progressed from season to season, recent occurrences – from multiple supply chain interruptions to effects of social media influencers – have accelerated this rapidly changing business, writes Paul Magel, president of the Business Applications division at CGS.
Amid the pandemic, shopping capabilities and behaviours were displaced. Consumers' love of fast fashion went out of style. Some began purchasing second-hand clothing and subscribing to clothing rental programmes rather than buying new apparel. Other shoppers appreciated and embraced brands that were eco-friendly – those that included sustainability in their mission statements and outlined how they will reduce waste, recycle materials and commit to net zero emissions.
As we come out of a tumultuous year, brands will be adjusting business-as-usual strategies to meet changing consumer and retailer demands. Responding to consumer preferences, retailers have enhanced the omnichannel customer experience. Consumers moved to e-commerce amid the lockdown and may be slow to revert to brick-and-mortar. But that's not the only change that retailers should take note of: consumers want personalisation, immediate gratification and sustainable apparel.
Among the consumer expectations in the "new normal," sustainable and ethical practices are high on their lists of wants. Research found that consumers are not expecting brands to operate at a higher moral and sustainable code at a lower price point; a majority said they are willing to pay more for sustainable goods. Beyond the product itself, approximately half of respondents said they are considering whether a retailer's shipping and packaging is eco-friendly when making a purchase at least some of the time. More than half believe fashion and apparel brands do not offer enough visibility into their sustainability practices.
Measuring a sustainable business  
Ranging from how material is sourced to labour practices and delivery of the garment, today's shoppers are aware of and interested in knowing what they are buying and where it came from. A sustainable business, or a green business, is an enterprise that has minimal negative impact or potentially a positive effect on the global or local environment, community, society or economy. Sustainable businesses have progressive environmental and human rights policies.
There are organisations in the market that can assist apparel manufacturers in taking a hard look at their sustainability efforts. One such group, Sustainable Apparel Coalition (SAC), offers the Higg Index, which can assess the social and environmental performance of a product. Another is KnowTheChain, which benchmarks corporate practices and provides resources to help companies comply with growing legal obligations. Brands can also gain insight by using digital tools to ensure their end-to-end supply chain, including third-party suppliers, is in compliance and aligned with the brand's ethical practices and processes.
Clear transparency into the sourcing-through-production process is key in the apparel and textile markets. Brands using technology can seamlessly review the end-to-end supply chain, helping to ensure their materials, practices and partners are ethical and are following sustainable practices.
Why worry about the third-party suppliers? The bottom line: it's about your reputation and risk. No one likes unwanted surprises. Rather, the goal is a supply chain that is transparent and in compliance, including a brand's suppliers. Past concerns have included suppliers with factories in countries that traditionally do not follow ethical practices or countries that may currently be suffering from political unrest (such as Hong Kong and Myanmar), which will affect labour, manufacturing and infrastructure.
Digital solutions
Digitisation of the supply chain and use of shop floor control applications will readily allow for compliance reporting on such corporate social responsibility (CSR) policies as labour, origin tracking and visibility into manufacturing location and production. With that knowledge, brands can be certain that suppliers are not subcontracting to unapproved vendors.
For retailers, managing inventory is critical to the sustainability process. Buying habits are continually changing and so are fashion trends, which can leave retailers with too much inventory or not the right inventory – wrong colours, sizes or style. By digitising their businesses, brands and retailers can better estimate current and not-too-distant future needs. With improved accuracy there is less waste, and the brand and retailer can meet consumer demands for a faster turnaround with less overstock.
Apparel brands need factory floor solutions that provide full visibility into production, can bring issues to light and offer insight on trends. Business intelligence (BI) technology can provide predictive analytics to track important trends, strategies and opportunities. It can pull information that is stored across disparate systems throughout the end-to-end supply chain and offer brands valuable data to act upon.
The right digital tools can provide process transparency and quality assurance to help brands align their retail strategies to more sustainable business plans. Factory floor applications, such as shop floor control, will benefit the concept-to-consumer process, offering features such as order tracking, line balancing, performance monitoring, quality control and machine maintenance history.
Provide assurance
For the many unexpected disruptions in the supply chain, companies do not need to guess how they are doing. Having awareness of the logistics as well as their suppliers' practices will not just guarantee where they are sourcing materials and manufacturing their garments, it will provide peace of mind to the business and its customers. With various reputable tools in the market to address such concerns, companies will be able to successfully meet today's ever-changing business demands.