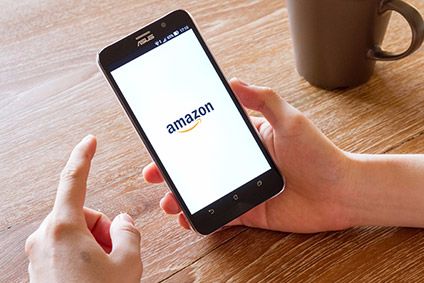 Though its 'Luxury Stores' designer platform launched in the US in September 2020, Amazon will struggle to cement its place within the luxury fashion market while the service lacks the presence of key brands, only provides access to Prime members, and does not guarantee product authenticity.
It is easy to see why Amazon, with its digital prowess and tremendous customer reach, would try to capture luxury sales that have been lost this year due to tourism restrictions, physical store closures and social distancing rules. However, only 32.2% of UK shoppers said that they would consider using Amazon's Luxury Stores to purchase fashion items, meaning it does not yet pose a real threat to luxury leaders such as Net-a-Porter and Farfetch.
Source: Data is derived from GlobalData's monthly survey of 2,000 respondents conducted in early November 2020. The data shows the percentage of UK shoppers that selected each factor as a reason for why they would not consider purchasing from Amazon's Luxury Stores.
Apart from a general disinterest in buying luxury fashion, the biggest discouragement among the 67.8% of UK shoppers that said they would not consider using Amazon's Luxury Stores was that they were not interested in becoming an Amazon Prime member. Amazon is limiting its reach by only offering the service to Prime subscribers, and especially by only inviting a select proportion of this group via email – likely its more affluent customers – though other members can request an invitation.
This will lead new potential consumers to instead choose more well-known and trusted luxury websites such as Farfetch, Matchesfashion and Net-a-Porter, so Amazon should remove this restriction and make the platform accessible to all if it chooses to roll the service out globally. Instead, it could offer Prime users a premier membership with additional benefits, such as being the first to access new collections and exclusive discounts.
Around 17% of UK shoppers that would not consider using Amazon's Luxury Stores said that this was because they would not want to buy luxury items without seeing them in person, and because they prefer buying these in store. Due to the high price tags attached, luxury purchases require more well-informed decisions, with consumers clear on the quality, feel and fit of items.
Amazon should therefore focus on on-boarding brands that have larger physical footprints, so that consumers are more familiar with the brand's products and are therefore more confident to buy online. However, Amazon's 'View in 360' tool, which allows shoppers to view items on a wide range of models varying across different dress sizes, body types and skin tones, will help overcome some of the concerns surrounding fit. Amazon should also look to implement this feature for its in-house core fashion brands, such as find. and Truth & Fable, to boost its credentials in own-branded apparel.
For Amazon to truly establish itself as a destination for luxury fashion, it must secure partnerships with leading designer brands such as Chanel, Gucci and Louis Vuitton, as its first brand partner, Oscar de la Renta, is much lesser known. To encourage high profile brands to sign up and alleviate any concerns, Luxury Stores operates as a concession model rather than wholesale, giving brands more control over their assortments, pricing, customer service and shipping.
Customer reviews are also absent from the platform to mitigate the risk of any negative comments damaging brand perception. However, the biggest hurdle for Amazon when attempting to build these partnerships will be its association with counterfeit goods, with 9.6% of UK shoppers citing this as a reason why they would be hesitant to purchase from Luxury Stores. To reassure both brands and consumers, Amazon must invest in strict quality control procedures, and ensure that every item is verified with a certificate of authenticity.