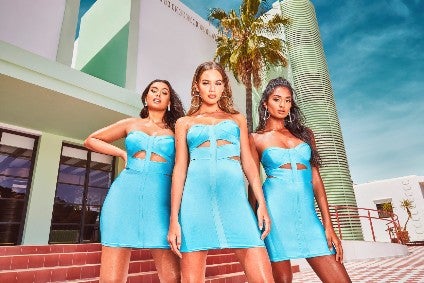 Boohoo should be applauded for its proposed UK model factory – and the initiative should provide inspiration to other retailers and brands considering investing in their own domestic supply chains.
Doug Miller and Nikolaus Hammer have argued that Boohoo's proposed model factory is too small to create the much-needed structural change in the industry. They think the "cutthroat environment" is too dominant and that a better route to upgrade our manufacturing sector is to promote joint-ownership of a "super factory." However, this is unfair on Boohoo as the rationale for the model factory is not to achieve structural change throughout the industry.
When I first read about Boohoo's plans, I welcomed them, as I have argued for many years that what we need in the UK are retailers prepared to invest in their supplier-base. What we have done over the past 30 years is to drive a wedge between retail/brands and their supply chains. We have seen retail drained of garment and manufacturing technology expertise. This has been the consequence of globalisation: outsourcing spinning, fabric construction, dyeing and finishing, and labour-intensive garment making.
Some retailers and brands retained the ability to develop garment prototypes, but even this was vulnerable to cost-saving measures linked to globalisation. The work of designers has become divorced from pattern construction and garment assembly – prototypes are made by manufacturers who have little or no contact with the people creating the concepts. Consequently, issues of sizing and fit are exercises in making samples that conform to specification. This changes the whole approach to design.
The Boohoo model factory has the potential to integrate the design and marketing functions with pattern technologists and those making up the products. Designers and technologists can communicate directly with factory personnel. This creates a rich environment for learning, for improvement, and for speeding up the process by avoiding mistakes and rework. Sample-makers are production workers using production machines, and they can have a significant input to the reduction of costs.
Whether Boohoo is thinking along these lines is uncertain. What we do know is that its buying, merchandising and design teams will be talking to people on the factory floor. This is said to promote a much deeper insight into manufacturing operations, to understand where costs are added and where efficiencies can be gained.
Boohoo acknowledges that the new factory will not replace the need for third-party suppliers, but is intended to catalyse change by demonstrating what is possible. The opportunity is there for teams to replace sewing lines for small-batch manufacture. Instead of rewarding speed, operators could be trained in good methods and rewarded for flexibility and increased responsibility. The quick response strategy that I and others were involved in during the 1990s has the potential to provide cost-effective ways of manufacturing small batches and fulfilling job specifications for employees.
This initiative by Boohoo should be applauded and let us hope other retailers and brands will consider investing in their own domestic supply chains. We need an industry where the design and marketing staff understand the technologies they are working with, and where the manufacturers are sensitive to what designers are setting out to achieve. We also need supply chains that are more resilient in the face of global pandemics, where a significant proportion of the sourcing is local. That's one lesson the Covid-19 PPE debacle demonstrates vividly.