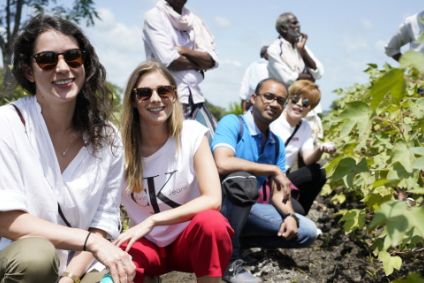 Q3 total revenue -18.1% (2019 comparative +2.5%)
Q3 EBIT -54.7% (2019 comparative -4.5%)
Q3 Calvin Klein revenue -18.5% (2019 comparative +0.6%)
Q3 Tommy Hilfiger revenue -11.4% (2019 comparative +9.8%)
PVH Corporation saw performance improve across the board throughout Q3 FY2020, with all markets and channels bearing growth on Q2, thanks to the easing of Covid-19 lockdowns and online demand yielding a 36% increase in digital revenue.
However, revenue in the three months to 30 September still contracted $470m on the year to $2.1bn, as footfall stayed weak and tourism restrictions remained. Q4 is expected to be even softer, decreasing by approximately 20%, as Europe is disrupted by more temporary store closures.
With Tommy Hilfiger and Calvin Klein accounting for almost 90% of total revenue, PVH announced a wise strategic move in July to axe its entire Heritage Brands retail segment – which includes Van Heusen, Izod and Geoffrey Beene. This decision will surely prove profitable, as the group estimates it will lead to 80% cost savings by narrowing its focus on what works: its core, iconic brands which have stood the test of time.
Both Tommy Hilfiger and Calvin Klein's notoriously casual, high quality designs were well positioned to capitalise on this year's growing demand for comfortable wardrobe staples.
Tommy Hilfiger has managed to stay relevant with a young and fresh image, cultivated by staying abreast of pop culture while embracing cutting edge digital technology. From investing in AI for e-commerce analytics to developing a Snapchat shopping application, its successful digital strategy was undoubtedly an integral component to PVH's 70% increase in online direct-to-consumer revenue for the period.
Calvin Klein has been slower at innovating its e-commerce offering, which may explain the brand's more muted performance. But by hiring NIKE's former global head of design, Jessica Lomox, Calvin Klein's future looks bright, with the move likely to boost the brand's athleisure presence, which will cater to consumers' increased focus on health and fitness throughout the pandemic.
Tommy Hilfiger and Calvin Klein's premium price points aided the brands' recovery in China, with the country achieving positive year-over-year results, thanks to its booming demand for premium and luxury products.
Overall, international sales for both brands remained flat, while in North America, revenue was down nearly 40%. Even with much of PVH's North American store fleet having reopened, the region proved to be the brand's greatest burden, due to the stark decline in international tourists who have traditionally comprised a significant proportion of the continent's sales. North America has also witnessed a much slower economic recovery, so both brands' price points will have been harder to justify.