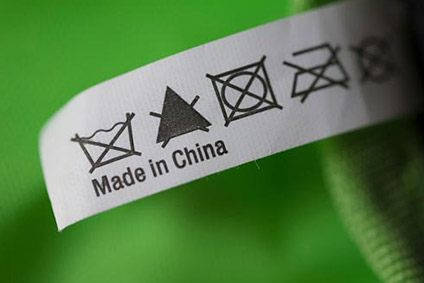 As the tariff war rages between US and China, the key question facing many apparel companies sourcing from China is: Where to go next? The problem is real, but shifting supply chains is easier said than done, writes Roit Kathiala.
Tariffs pose such a challenge on margins that some companies had rushed to get their orders in early to beat the implementation dates. Others are searching for alternative sources outside of China, as a first step in a broader reorganisation of their supply chain strategies as they negotiate discounts with their existing partners in China to mitigate some impact of the tariffs.
Over the last two decades fashion companies have been able to mitigate inflation and rising costs in the supply chain by moving from one low-cost country to the next – and this has created a bias towards searching for ever-cheaper suppliers and countries.
In 2005, the phase-out of the MFA (Multifibre Arrangement) saw a huge shift in sourcing to China, with the country ready to expand its share of textile and apparel manufacturing with specialised zones, great infrastructure, abundant labour, favourable regulations, and farm to garment vertical integration making fast and cheap manufacturing a possibility at scale. Most apparel producing countries lost market share as supply chains adjusted to capitalise on the "China opportunity."
Fast forward to today, and while China remains the dominant player in textile and apparel manufacturing, it is no secret the country has been losing some of its export competitiveness over the past few years. This has been through gradual currency appreciation, labour shortages in factories, shrinking capacities, disruption due to stricter enforcement of laws by the government, and increased competition from domestic market production demands – and is what I call the "Fall of the Dragon."
As a result, for the last few years most companies have aimed to reduced their exposure to China. The ongoing trade war is just accelerating this strategy.
However, shifting supply chains is easier in theory than in practice, for a number of reasons:
Factories outside China, including those in Vietnam, Indonesia, Bangladesh and India, lack the capacity to accommodate the sudden rise in demand that they now face as US companies flock to scale their production in these countries.
Even if capacity is managed, production capability, quality and final execution for all product types to the same level as China is still unproven.
No other country provides the scale of vertical integration into fabrics and trims like China.
According to World Trade Organization (WTO) data for 2017 and 2018, apparel exports from China clocked an annual percentage growth rate of -1% and 0%. During the same period, textile exports from China saw an annual growth rate of 5% and 8% respectively.
In turn, textiles supplied by China have been fuelling apparel exports from Bangladesh, Vietnam and Indonesia (among the world's top-10 apparel exporters in 2018), whose annualised growth rates reached 11%, 13% and 9% respectively in 2018 compared to 2017.
China still has the best and most competitive manufacturing infrastructure amongst all comparative apparel producing countries – be it ports, airports, roads, uninterrupted power supply, efficient import and export procedures, credit for exports etc.
Along with this robust infrastructure, China's vertical integration, and its connectivity to major fashion markets in Europe, North America and Asia via numerous ship and rail routes, give it a distinct lead-time advantage over other apparel producing countries. For the sake of comparison, producing a skirt with Chinese polyester fabric in China and shipping to Los Angeles port will be a minimum of four weeks faster than sending the same fabric to Vietnam by sea for the garment to be produced there and shipped to Los Angeles port. If air freight is added to the Vietnam timelines, the labour cost advantage from Vietnam quickly starts to reduce. Bangladesh, India and Indonesia have a similar challenge.
The longer the alternative supply chain is compared to China, the more upfront inventory will have to be committed by retailers – thus reducing the advantage of shifting out of China and exposing them to a bigger risk of having obsolete inventory.
Manufacturing in China gives a distinct advantage to brands who would also like to sell to the local Chinese market. This year China surpassed the US to become the world's largest consumer of goods, so fashion companies adjusting their supply chains out of China will lose the strategic advantage of being able to move inventory from Chinese factories for Chinese stores or e-commerce sites at short notice.
What does this all mean for the future of global apparel supply chains?
We may choose to see the tariff actions of the past two years as mere bumps in the road, believing that once cooler heads prevail, so too will a return to the old state of affairs. This is an optimistic view and the longer the trade war last the more damage it will do to China's apparel manufacturing ecosystem, with capacities lost forever.
In addition to this, the Chinese government's 'Made in China 2025' initiative does not see the textiles and apparel industries as key players in the future, indicating that at least from a policy point of view the slow shift of apparel supply chains out of China renews its focus on sunrise sectors like biomedicine, electric vehicles, aerospace, electrical and agricultural equipment.
However, if WTO data based on previous years is anything to go by, textiles manufacturing in China will remain robust into the foreseeable future, with only the shipping destinations set to change – from local Chinese factories to those in Vietnam, Bangladesh and Indonesia.
The biggest change will be in apparel supply chains. While China will always have some apparel manufacturing infrastructure for exports plus domestic industry, it will be of decreasing significance in terms of market share.
However as things stand there won't be one country as a clear winner taking market share away from China. Instead, business will be spread amongst multiple countries with each country focusing on a product or a global market where it has a competitive advantage.
Whether it is vertical capability for a particular product, geographical proximity to a market, or trade deals giving a tariff advantage – "The Rise of the Rest" – apparel companies, instead of purely relying on China as a one-point strategy, will now have to be nimble to quickly reconfigure their supply chains in this fast-changing dynamic if they are to be successful in the future. What will define the success of fashion supply chains will be less of where they produce to how quickly can they adapt and change to the mix of factors influencing an increasingly complex fashion sourcing equation.
About the author: Roit Kathiala has led sourcing, production and manufacturing teams with some of the leading global fashion retailers in Europe, Asia and North America. In addition to his years of industry experience he is also a consultant on sourcing and supply chain issues and has helped a number of leading retailers chart their product and supply chain strategies.
Free Whitepaper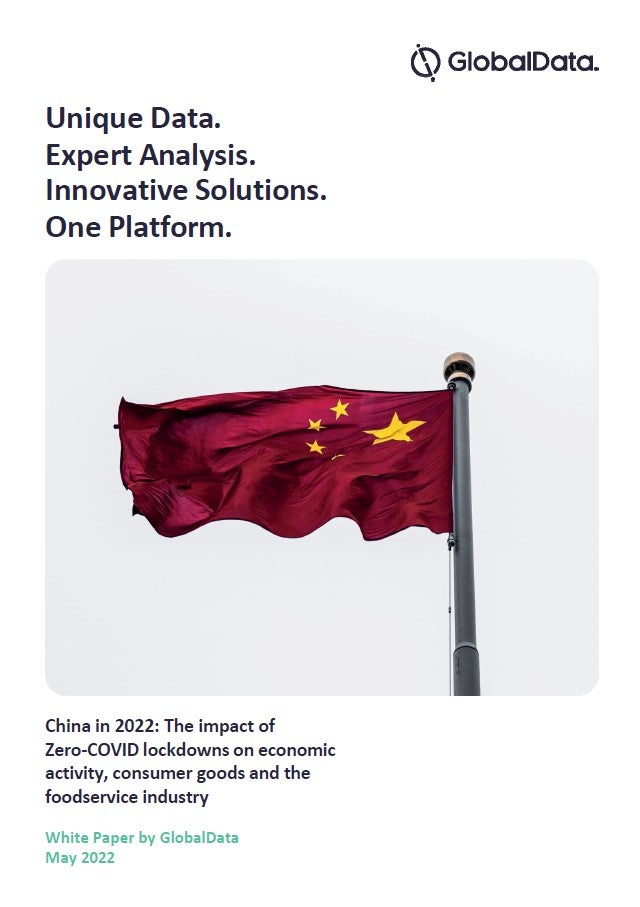 What is the impact of China's Zero-COVID lockdowns on economic activity, consumer goods and the foodservice industry?
While wanting to protect the country from being overwhelmed by Omicron, China's adherence to a Zero-COVID policy is resulting in a significant economic downturn. COVID outbreaks in Shanghai, Beijing and many other Chinese cities will impact 2022's economic growth as consumers and businesses experience rolling lockdowns, leading to a slowdown in domestic and international supply chains. China's Zero-COVID policy is having a demonstrable impact on consumer-facing industries. Access GlobalData's new whitepaper, 
China in 2022: the impact of China's Zero-COVID lockdowns on economic activity, consumer goods and the foodservice industry
, to examine the current situation in Shanghai and other cities in China, to better understand the worst-affected industry sectors, foodservice in particular, and to explore potential growth opportunities as China recovers. The white paper covers:
Which multinational companies have been affected?
What is the effect of lockdowns on foodservice?
What is the effect of lockdowns on Chinese ports?
Spotlight on Shanghai: what is the situation there?
How have Chinese consumers reacted?
How might the Chinese government react?
What are the potential growth opportunities?
by GlobalData