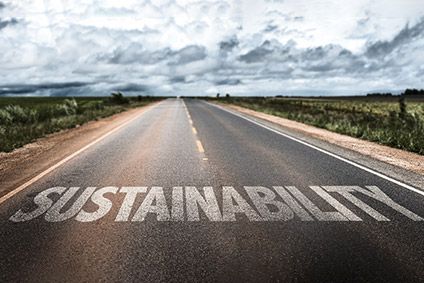 Pondering the future of the apparel industry, Robert Antoshak, managing director of Olah Inc, notes: We can take one path which points us toward a more promising future, or we can choose a second path that simply repeats the mistakes of the past.
Two recent articles left me wondering about where our world, let alone our industry, will end up once the Covid-19 pandemic eases. The first was an editorial board Op-Ed in the Financial Times, and the second was a story in Forbes about the end of fast fashion due to the coronavirus crisis. The Financial Times piece questions the assumed role of governments and global capitalism, while the Forbes article helps to frame possible changes in our industry specifically.
According to the Financial Times: "Radical reforms – reversing the prevailing policy direction of the last four decades – will need to be put on the table. Governments will have to accept a more active role in the economy. They must see public services as investments rather than liabilities, and look for ways to make labour markets less insecure. Redistribution will again be on the agenda; the privileges of the elderly and wealthy in question. Policies until recently considered eccentric, such as basic income and wealth taxes, will have to be in the mix."
What I find astounding about this statement is the FT's acknowledgment that governments may have to play a more significant role in the global economy than could ever have been foreseen in recent history. And this assessment is brought to you by the bastion of global capitalism and free trade, the Financial Times!
Writing about our particular industry for Forbes, Andrew Busby observes: "Prior to the coronavirus pandemic, it seemed that sustainability was the only talk in town when discussing fast fashion. The direction of travel was beginning to shift away from mass fashion consumerism and brands were having to re-think their business models for 2030 and beyond. That kind of timeline now seems laughable. Most felt that this process would take years, but what the coronavirus has done is to shrink what might have happened in years to just weeks."
Taken together with the Financial Times Op-Ed, the Forbes article underscores in a more industry-specific manner that things have to change. We have little choice.
A fork in the road
Despite the horrors of Covid-19, this outbreak does provide humanity with an opportunity to start over with a clean slate.
That would require global cooperation, clear thinking, and an acknowledgment that what worked in the past is not relevant in the future. Even more, it would mark the end of the world we knew, to build a world that consciously learns from the mistakes of the past.
And there's a fork in the road: we can take one path which points us toward a more promising future, or we can choose a second path that simply repeats the mistakes of the past and takes us to even darker places.
The role of technology
One of the ironies of the Covid-19 outbreak is that social distancing brought fractious peoples closer together. We have technology innovation to thank for that. The internet is a lot less gossipy these days and used in a far more constructive way as a communication tool.
A day doesn't go by when I'm not a participant on a Zoom call or making presentations over Skype or other such platforms. Previously, I'd be on a plane somewhere to attend the same meetings or make the same presentations. Now, I'm at home accomplishing the same tasks virtually.
And guess what? It works. Of course it's not the same as meeting in person, but it certainly costs a lot less and can be scheduled far more quickly. There was a time when I flew more than 500,000 miles a year on business. Today, it's zero. A lot has changed in my life. Hmmm, I'm now a virtual industry consultant. A talking head?
In many ways, my professional life has changed considerably but provided me with a chance to reinvent how I do my work and provide services to my clients. The same applies to our industry. This calamity provides our industry with a rare chance to start over, hit the reset button, learn new ways of conducting business, become more efficient and creative, and learn from the mistakes of its past.
A reassessment of our industry
I read a recent study published by global consulting firm McKinsey & Company in cooperation with the Business of Fashion, which got me thinking. What will our industry look like after Covid-19? Indeed, the McKinsey study makes some prescient observations and sound suggestions. A couple of quotes stick out:
"Once the dust settles on the immediate crisis, fashion will face a recessionary market and an industry landscape still undergoing dramatic transformation. We expect a period of recovery to be characterised by a continued lull in spending and a decrease in demand across channels."
"The coronavirus also presents fashion with a chance to reset and completely reshape the industry's value chain – not to mention an opportunity to reassess the values by which we measure our actions."
So we're left to ponder our future as an industry. What will remain, and where do we go from here? And how does our industry reset?
A case of survival
First, there's the question of survival. A brutally tough industry is virtually shut down by an unseen enemy. During times of war, the sides identify as the aggressor(s) or the defender(s). Not in this case.
Our current war with Covid-19 affects all peoples and all nations. We're attacked from within by a force that transcends our traditional sense of wartime boundaries. And the carnage wrought by the disease isn't just in the medical sense: the economic toll is staggering.
We're in a deep trench, and it may take us considerable time to crawl out of that ditch. With our industry virtually shut down, crawling out of the rut is all the more difficult. Governments may come to the aid of the sector, but such assistance may be uneven. In some countries, government aid may be more aggressive than in others. Additionally, some segments of our industry may fare better than others.
Take the US, for instance. The retail industry may not be entitled to government aid regardless of so many jobs at stake. In the current political climate, aiding Macy's may not equate to bailing out GM a decade earlier.
Trench warfare
Next, assuming we crawl out of the trenches, what will the industry look like after Covid-19? Well, it won't look like it did before. There will be many casualties throughout the supply chain.
Farmers could be staring at 40-cent cotton, while the ranks of textile makers will trim down considerably, as will apparel brands and retailers, all a result of weak demand. Reports suggest that the industry in China is recovering. That's great, but where will they export their products? There is no demand.
I've read about optimistic scenarios for a "V" shaped recovery – meaning pent-up consumer demand will result in soaring sales – but I'm sceptical. After the Great Recession of 2008, it took years for consumer spending to reach pre-recession levels. And that was caused by economic factors alone. There was no pandemic to complicate things.
Today we have the psychological damage wrought by the coronavirus, let alone the cost of human blood. I don't think people will rush out and restock their wardrobes just to feel better. It's more complicated than that, with lasting changes in consumer behaviour that may take generations to recover to pre-virus consumer levels of consumption.
Will consumers want to march into crowded malls to do their shopping? I doubt it. Not for now, that's for sure. Social distancing will have significant effects in many parts of the world long after Covid-19 is a thing of the past. We may have to confront a reality where today's social distancing results in tomorrow's social change.
Coping in a post-virus world
So, how are companies coping now, and what plans are they making for the post-virus world? When the so-called "Spanish Flu" wreaked havoc across the world in 1918, people didn't have the benefit of the Internet. Today we do.
To be honest, our industry was on a downward trajectory before the virus outbreak. The virus simply accelerated trends that we already knew so well. If anything, it has laid bare so many of the problems that plagued our business: worker abuses, pollution, inefficient and wasteful supply chains, poor planning, weak balance sheets, an over-supply of raw materials, and over-stored consuming markets. The list can go on and on.
But these problems also underscore a crucial point: the pre-virus apparel industry was not sustainable. It was only a matter of time before the ailments in the sector caused the industry to either falter or, worse, collapse. It doesn't matter: Covid-19 has elected the latter.
So the central question of our time is how does our industry rebuild from the ashes?
Looking ahead
Traditional long lead times between design and mass production will likely fall away in favour of "buy now wear now" models of production, meaning the time between runway show concepts and actual output will become more compressed.
But there are implications for such production, such as shorter supply chains so that brands can produce more quickly. Moreover, the product mix may change in favour of basics, like jeans and T-shirts. Further, to squeeze dollars from skittish consumers, compelling stories, strong sustainability standards along with better quality will help encourage purchases. In turn, this will favour production closer to consuming markets.
So fast fashion, as we've known it, may be overtaken by a business model predicated on goods that are higher priced, but better quality, with production, focused on speed to market.
Now this scenario also underscores an undeniable reality: once the Covid-19 crisis passes, the industry will be smaller. I have a hard time believing otherwise. The economic carnage wrought by forced shutdowns, changes in consumer attitudes to discretionary purchases, such as clothing, and the winnowing out of weaker players will result in a smaller industry. Excess capacity will evaporate, as consumers buy fewer units of clothing. Sorry gang, I think that's inevitable.
However, when we're honest with ourselves, fast fashion made too much stuff and was wasteful at the same time. It wasn't sustainable, churning out far too many disposable products to simply maintain sales volumes. And the far-reaching global supply chains supporting fast fashion have also proved unsustainable.
For sure, fast fashion did employ workers in some of the poorest countries of the world, but in many cases, such so-called employment was little more than indentured servitude. And let's be real here: such production also helped degrade the planet's environmental health. Seventeen thousand mile long supply chains aren't environmentally sustainable. Gosh, the carbon footprint alone to support such endeavours is unfathomable.
No wonder so many NGOs attacked the industry for its business practices. They had a valid point: it was a dirty business both in terms of the environment and labour practices. But here's a positive note: it doesn't have to be. It just needs to change.
The irony is that such change has to be caused by an unseen force from within: the Covid-19 virus. The old way of doing business will necessarily fall away in favour of a new business paradigm.
I'll end on this: Chinese consumers have begun returning to shopping malls as the government has lifted lockdown restrictions in many cities. Yes, China has succeeded in eliminating the virus from much of its population – for now at least. Even so, many fear a return of the virus, a second round. Such a rebound is possible if a community fails to purge the plague in the first place.
Medical science tells us that we don't yet know the true nature of this threat. So cautious psychology makes sense. Yet the economic pressure to relaunch idled economies is overwhelming for everyone. Nevertheless, finding the balance between public safety and economic expediency will still take time to establish.