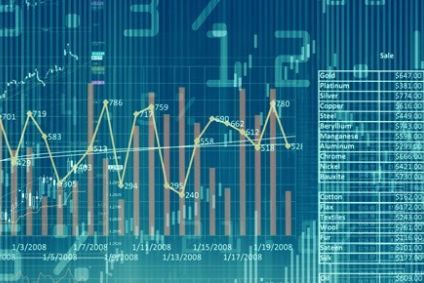 Apparel and textile industry executives are among those being deprived of key trade and economic data amid the ongoing US government shutdown. And as Robert Antoshak, managing director at Olah Inc, explains, it comes at a time when trade tensions between the US and China mean that having access to the most up-to-date statistics is more important than ever.
Oh, the times in which we live! I never thought I'd ever feel compelled to write a column about a lack of statistics. Let me explain.
Say you're a sourcing executive and you'd like to know the latest imports of apparel into the US? Well, you can't find out because the site hasn't been updated.
Okay, so say you're a retail analyst, and you'd like to know how apparel sales stacked up over the holidays? Well, you can't find out because retail sales statistics haven't been updated since before the holidays.
Perhaps you're a mill owner and want to know how US textile exports fared during the fourth quarter? Well, you can't find out because these data are incomplete and haven't been updated for nearly a month.
A lack of updated market data equates to growing uncertainty and frustration in the market – and it's all brought to you courtesy of a US government shutdown. Many US government websites aren't being updated. Why is this? It has to do with a wall – and some stubborn politicians.
As has been widely reported, much of the US government is shut down; workers have been furloughed (typically without pay) and their duties go unheeded. Hence, things like updated trade statistics have gone dormant. About 800,000 government workers have been furloughed.
Politics are primarily responsible for the shutdown. President Trump ran on a pledge to build a wall between the US and Mexico to supposedly block "undesirable immigrants" and "terrorists" from Latin America. Initially, Trump claimed that Mexico would pay for the wall, but after Mexico rejected Trump's demands, he asked Congress several times for funds to build the wall – only to have been told no by the Congress.
When Congress turned down Trump's most recent request for funding, he responded by refusing to sign Congress's budget to keep the Federal government funded. Under the US system, Congress manages national funding decisions, which can be vetoed by the president. A tit-for-tat approach to fiscal policy that creates serious problems for the government bureaucracy to remain open.
Updates out of date
As a result, many US government websites have not been updated due to the lack of funding brought about by the stalemate over the border wall. For example, here's what you see if you access the US Commerce Department's Office of Textiles & Apparel website:
"Due to the lapse in government funding, the OTEXA website will not be updated until further notice."
OTEXA is the principal repository of US import and export statistics for our industry. As a consequence of the wall impasse, trade statistics are now a month out of date. Indeed, if the impasse continues for weeks or months, as some officials fear, then the trade data will become only more out of date.
But here's the rub: it's more than merely an example of American politics run amok. Industry executives need these statistics to understand what's going on in their markets. And with all of the market uncertainty caused by the trade tensions between the US and China, having access to the most up to date statistics is more important than ever.
For example, did US imports of clothing increase or decrease from China in November 2018? We don't know, because it's not published. The latest data available are through October.
There are other agencies affected by the budget impasse including International Trade Commission, Census Bureau, the Department of Commerce – and even the State Department! Many of critical reports on national production and consumption statistics are presented on these websites.
Bottom-line: if you want to know the latest statistics on US economic performance, you're likely out of luck. You'll have to live with old data instead – and guess at what's happening now. Indeed, the lack of updated data creates barriers to sound decision-making by executives throughout our supply chain.
Flying blind
In the cotton business, we have something called price discovery. Prices are tracked on commodity platforms, such as the ICE exchange, to help buyers and sellers of cotton to negotiate contract prices from a common basis. Without that, the markets would fly blind.
But that's just what's happening with the lack of updates for fundamental economic and trade statistics. As an industry, we're flying blind, and the longer the standoff between the White House and Congress continues the more uncertain decision-making will become.
As an American, I am embarrassed by the situation, and reject the whole notion of such walls and barriers – but as an industry executive, I resent being forced to fly blind in a storm that was created by politics in the first place.
It's easy to whine about the state of American politics. But that's a topic for another time. My issue of the day is with the lack of essential data to make business decisions that have to be made regardless of the state of American politics. Moreover, it's ironic to consider that that the US government is now locked in secretive trade negotiations with China – another impasse that only adds to the opaqueness of information flowing (or not) out of Washington.
Website casualties
In any event, here's a listing of various US government economic-related data websites not currently being updated according to the Pew Research Centre in Washington, DC:
According to Pew, the following websites have not been affected by the shutdown, "because their departments have been fully funded by already-enacted appropriations laws. These are the Centers for Disease Control and Prevention, the National Center for Health Statistics, the National Center for Education Statistics and the Energy Information Administration. The Federal Reserve, which doesn't rely on Congress for funding, issued its monthly report on consumer credit on 8 January, and is scheduled to release its monthly report on industrial production and capacity utilization on 18 January. The Federal Housing Finance Agency, which funds itself through assessments on Fannie Mae, Freddie Mac and the 11 Federal Home Loan Banks, has continued its closely watched monthly reports on house prices and mortgage rates."
Pew also makes a good point that "based on past experience, scheduled data releases may be delayed because of information-gathering backlogs even after the budget impasse is resolved and agencies fully reopen."
So even when the US government fully reopens, there will be a sizeable backlog of data that will have to be loaded onto government servers before all economic reporting is updated to current status. Yikes.