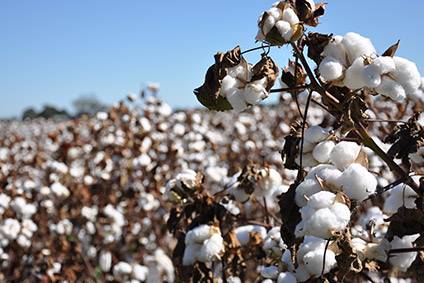 Faced with widespread concerns over the complex issue of forced labour in cotton supply chains, taking steps to verify product integrity is more important than ever. Forensic science is a key tool in this quest for certainty, with tests of the product proving a reliable way of confirming its origin, and flagging suspicious items for further screening and monitoring – as MeiLin Wan, Judy Murrah and John Jasper explain.
When you think of cotton, it's the image of a pure cotton ball, a soft towel, or a pair of your favourite pair of jeans that's soft to the touch, airy and light, and comforting to the body. However, recent reports have uncovered the darker side of cotton supply chains.
Most notably, UN experts and human rights groups say China is holding more than a million Uyghur and other ethnic minorities in vast detention camps. According to the Center for Strategic and International Studies (CSIS), China produces about 22% of global cotton supplies – and in 2018, 84% of Chinese cotton came from Xinjiang. This has raised concerns that forced labour has been used in the production of cotton, as many brands are thought to indirectly source cotton products from the Xinjiang region in China's far west.
Countries like Turkmenistan and Uzbekistan also have a long history of forced adult and child labour, as well as harsh working conditions in the harvesting of cotton. A significant amount of this cotton has been shipped to Bangladesh manufacturers that supply products to many US, UK and EU brands, as well as suppliers who manufacture in South Korea, China and Europe.
Even though the US has one of the world's most stringent laws (the Tariff Act of 1930) to protect against the importation of goods made with forced labour, it has been generally difficult to enforce the law – although advances in satellite and information technology mean confirmatory information and evidence can be uncovered.
There is also pressure closer to home to put an end to the problem. A coalition of trade groups representing US apparel and footwear brands is urging the US government to "immediately engage" a multi-stakeholder working group to assesses the problem, and find constructive solutions to end forced labour and other violations of fundamental human rights in the Xinjiang region of China.
At the same time, as the scale of forced labour used to produce cotton products becomes more evident, consumers' heightened sensitivity and awareness of the problems may provide the impetus or "tipping point" for brands and manufacturers to be ever more vigilant with what, where, how, who they source their cotton from.
Forensic certainty
Forensic science is a key tool in this quest for certainty, with tests of the product itself proving the only truly reliable way of confirming its origin, thereby flagging suspicious product for further screening and monitoring. Current traceability measures – rare earth or chemical tracer additives, paper-based certifications – can fall short of this. Without forensic certainty, products of unknown origin will continue to contaminate an otherwise clean supply chain and bring unnecessary risk to all stakeholders in the supply chain.
What is needed is a complete end-to-end solution, from fibre to finished goods, that combines molecular analysis to confirm cotton provenance and brand assurance. It begins with the intrinsic content of the cotton fibre itself and ends with the unique DNA of the brand to ensure traceability, transparency and trust all along the supply chain.
Genotyping cotton's DNA
Within the textile and apparel industry, retailers have traditionally relied on documentation, visual, tactile and other less scientific forms of inspection, that provide no guarantee as to the fibre content of the finished product.
Since 2007, Applied DNA Sciences has been working on DNA authentication programmes, specifically to test for Pima (Gossypium barbadense) and Upland (Gossypium hirsutum) based on chloroplast DNA from mature cotton fibre grown in different regions of the world such as China, Egypt, United States, Australia, Brazil, Peru, Turkey and others.
In 2017, two biomarkers were identified for Uzbekistan cotton and, in 2019, nuclear DNA assays were developed to test for GMO markers in mature cotton.
Cotton fingerprinting
Just like your own fingerprint, nature has its own fingerprint that relies on differences in the geochemistry of the environment to determine the geographic origin of a product – most commonly measured in light-stable isotopes (carbon, nitrogen, sulphur, oxygen, hydrogen). These are measured as an abundance ratio between two different isotopes of the same element, which are inevitably impacted by environmental conditions.
Carbon (C) and nitrogen (N) elements are generally related to the inputs to a given product. Oxygen (O) and hydrogen (H) are strongly tied to climatic conditions and follow patterns relating to prevailing weather systems and latitude. Sulphur (S) has several sources but is often related to distance from the sea ("the sea spray effect").
For example, Pima cotton from California versus Upland cotton from Arkansas will have a differing C ratio based on the input from cotton fibre; whereas conventionally grown cotton products will have a different N ratio related to the synthetic fertilisers used compared to organically grown cotton.
Fingerprinting with stable isotopes can determine the provenance of a cotton product. Technology advancements by Molecular Isotope Technologies (MIT) have led to several patents on the use of natural-abundance stable isotopes that cover, among other things, the ability to conduct a "manufacturing" supply chain process fingerprint analysis of raw cotton fibre and its transformation into cotton apparel and home textiles.
This proven methodology is now applied for a CertainT programme for cotton-based products in home textiles and apparel providing new insights above and beyond molecular tagging and genotyping alone.
Studies on pure cotton from the San Joaquin Valley, Arkansas and Texas, blends of each of the regional cottons with each other, and blends of Texas cotton with synthetics showed that all pure cotton fibres could be clearly linked back to their growing region.
With these reference standards, blends of pure cotton from the different growing regions processed through to finished goods could be markedly discriminated and quantitatively traced as to their origin. Lastly, cotton/synthetic-blend finished garment analysis demonstrated that synthetic fibres will offset the indication of cotton origin in the blended sample, creating a new fingerprint, one that includes the origin of the cotton.
When a complete supply chain is mapped from fibre to yarn to fabric to finished goods, the item's isotopic profile will transform based on the integration of characteristics of organic compounds and water in the processing steps and in the blending of synthetic fibres with the original cotton fibres.
The patented Isotopic Pedigree methodology used by Applied DNA Sciences captures and integrates these changes for a reference standard affiliated with origin, processing influence and location, and product content, providing a foundation of a new process claim for manufacturers.
The combination of the various CertainT forensic methods (genotyping, stable isotope analysis and DNA tagging) provides for multi-dimensional insight and intelligence about your supply chain to support varied claims of origin, cotton fibre species, and supply chain accountability.
Your very own brand DNA
In addition to genotyping and fingerprinting with stable isotopes, molecular business solutions can also enable brands and manufacturers to protect their products and packaging from source to shelf.
An end-to-end traceability system developed with The Himatsingka Group based in Bangalore, India, assures cotton grown in the United States, Australia and Egypt is used in all the components from fibre to yarn to fabric and to finished goods. This "closed loop" system has enabled the home textiles retailer/brand to be more open and transparent with the consumer about where its cotton comes from – as well as where it does not come from.
The SigNature T cotton tagging system uses a secure chain of custody and set of protocols agreed among manufacturers, in which tagged cotton fibre is tracked at major steps. A fully-automated DNA Transfer System (DTS) is set up at the gin, and is equipped to spray a fine mist of DNA onto the cotton fibre prior to baling the cotton. Each bale is tracked at the time of baling.
Applied DNA's automated SigNature T DNA Transfer System is equipped with real-time monitoring, security and data capture, ensuring efficient and consistent molecular tagging of the Pima cotton fibres during the entire ginning season. The systems are in constant communication with a central monitoring system via an internet connection and all data is stored in a cloud-based application.
Digital tracking
SigNature T molecular tagging and testing is managed and achieved through a cloud-based CertainT Portal.
In addition to tagging the fibre itself, brand assurance is also provided in the form of anti-counterfeiting thread with American & Efird, and secure SigNature Molecular Ink continuous inkjet printing with Videojet Technologies. These solutions can help protect millions of products and their packaging before they are sold to the consumer, enabling the ability to identify authentic products, and to identify if products are diverted to unauthorised channels of distribution. These solutions help to provide brand assurance and help to close the loop on weak links in the supply chain.
Keeping cotton real and safe
The purpose of auditing and assuring supply chain integrity is to provide all stakeholders with peace of mind that the starting cotton fibre material is verified authentic all the way throughout the supply chain. At any time and at any point in the designated supply chain, an audit can be conducted and samples of cotton products can be taken for forensic analysis.
Genotyping will be conducted using qPCR-technology for DNA analysis, and samples for fingerprinting with stable isotopes will be tested with IRMS (Isotope Ratio Mass Spectrometry) and data matched to the reference database. All SigNature molecular tags on cotton are tested using qPCR-technology.
In effect, CertainT enables brands to check the integrity of their supply chain, reducing the risk of counterfeit and fraud and, in turn, reducing the chance of brand damage and forced product recalls. Without verification of the product itself, the risk and impact of having your supply chain compromised is too great to ignore.
Turning risk into value added
Consumers are concerned over the provenance of their cotton products and expect proof of origin and truth to labelling from the brands they love. When the trust of consumers is broken, brands suffer irreparable blows to their reputation.
Businesses in the cotton industry have never faced greater challenges and risks than they do today. At a macro level, uncertainty relating to economic, regulatory, social and environmental conditions, rapid technological advances, combined with omnipresent consumers and NGOs, compel the continual evolution of cotton supply chains. Brands in the cotton supply chain are also susceptible to counterfeiting and diversion. A complete end-to-end and adaptable solution that is secure and tailored to fit your needs and your supply chain is the key to a sustainable system.
A multi-layered approach, working with brands and industry stakeholders, including NGOs, is is also key to tackling the complex issue of forced labour. The tools we provide can help in two ways: 1) prove its your cotton and only your cotton used and/or 2) develop a profile for Xinjiang cotton and eliminate that from your supply chain by testing cotton. The current issue with Xinjiang cotton is getting bonafide samples from the fields, as well as bonafide yarn and fabric samples. This is a call to action for the industry to work collaboratively so that our solutions can be used to close the loop on the forced labour issue.
About the authors: MeiLin Wan is vice president, textile sales, and Judy Murrah is CIO at Applied DNA Sciences. John Jasper is the chief scientific officer at Molecular Isotope Technologies.