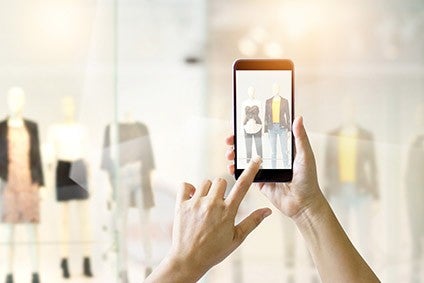 Many of the apparel industry's retail stalwarts no longer have the the agility to evolve – or the volume of business to keep progressive factories and suppliers afloat. Yet there are countless new customers out there for those manufacturers ready to launch themselves into the future. It's just a case of knowing where to look, writes Emma Birnbaum.
We all already know our industry has changed. No one wants to read another article tirelessly pontificating on the problems we all face and the challenges all of us working in the global apparel industry must immediately overcome. We need only witness the crash and burn of Sears, a company once christened by Henry Ford the "seventh wonder," to know that the age of the top-down, one-stop-shop is over. While there are mature, dynamic, perennially successful companies, such as Target Corp and Nike Inc, these enduring corporations are few and far between. We know that to move forward we must accept that the era of the static behemoth that generates growth and prosperity is no longer a dependable, rational investment.
We have accepted that the vast majority of traditional retailers simply do not have the agility to evolve. Therefore, we can deduce that however the future unfolds, it will be occupied by newcomers – most likely ignorant of the industry's fundamental operations, and who hold new expectations shaped by new values.
Many sourcing and manufacturing mavericks are ready to launch themselves into the future, yet they are caged by the old system
Progressive factories and suppliers have already established ethical, transparent, sometimes zero-carbon-footprint, paperless enterprises equipped with solar panels, in-house day-cares and psychologists. However, many of these crusaders have also had to face the cold reality that there is a limited supply of large customers capable of exploiting cutting-edge, sustainable, cost-effective technology and practices. So even though these sourcing and manufacturing mavericks are ready to launch themselves into the future, they are caged by the old system because they are trying to leverage a nascent paradigm that has yet to materialise.
Whether you define the new industry as the regeneration of the high street, a global diaspora of e-commerce enterprises, or simply the elusive "next big thing," there is a single, fundamental problem preventing it from coalescing. The pervasive misconception is that competition in the fashion industry is too thick, and most fledgling retailers fail because they do not have wide enough appeal or cannot reach their consumer base.
This could not be further from the truth. Micro enterprises and start-ups fold because they cannot produce enough to keep up with rapidly growing demand. Once a new designer or brand goes viral, consumer purchases jump from the tens to the hundreds to the thousands overnight. If a rookie retailer cannot keep up, it has no future. As the industry functions today, aspiring players will never be able to grow because there are no easily accessible SME garment factories equipped with the strategy and tools to facilitate their expansion.
To the small manufacturers out there, or anyone looking to play a pivotal role in the future industry, the reality is the new retailers DO NOT KNOW YOU EXIST. They do not know how to look for you, much less how to work with you or the variety of advanced, highly specialised services and tools you weld. In the minds of everyone outside of the supply chain, including new retailers, all factories are interchangeable and provide the same function and support. Material is delivered. Goods are made, packaged and shipped. And ta-da!…the retailer hangs new designs on its rack. To these retailers, manufacturers and suppliers are out of reach, unknown, impenetrable, opaque, and at best ethically nebulous, in other words – terrifying.
The traditional isolationist culture of "I'll show you mine if you show me yours" is contrary to the transparency and communication expected by small businesses today. In the current world, if you have a question about anything – where to eat, what doctor to visit, what to buy, what that weird growth on the bottom of your foot is, where to go on holiday, what university to attend, where to get your hair cut, who to date, whether you should have rhinoplasty, what your future baby will look like, or who serves the best thin crust pizza – the internet will provide recommendations, opinions, personal experiences, and most importantly, consumer reviews.
It is essential to learn how your potential new customers access information and the steps they take to research their problems and develop solutions
There are no easily accessible websites, YouTube videos, tweets, forums, podcasts, social media pages, blogs or Amazon reviews that provide an analysed list of factories complete with user and industry-specialist recommendations. Do not get me wrong, I am not saying join a Reddit sub-forum or indiscriminately tweet. But if your future customer cannot find you how do you expect to do business? It is essential to learn how your potential new customers access information and the steps they take to research their problems and develop solutions. So that when the time comes for them to look for a manufacturer you are the first supplier to come to mind. You understand them. Better, you are a reflection of them.
We are on standby, waiting for the new industry to present itself. And it has. It just doesn't know you're out there. A one-way mirror separates the operational side from the new customers; and the suppliers and manufacturers are on the side with the view.
A few of the brands to shop this year
Let's ignore the vast universe of social media and bloggers for a moment. All major publications from Vogue, Nylon, Bazaar, Wired, Forbes and New Company to Manrepeller, WhoWhatWear, The Cut, PopSugar, Bustle, Buzzfeed, Refinery29, and Elite Daily routinely publish lists of the new, digitally native companies to look out for. While some of these retailers are in the "premium" to designer price range (let's say upwards of GBP800 (US$1,037) a dress) midrange retailers (between GBP100 to GBP600 a dress) always make the cut. 2019 is no different.
Vogue and WhoWhatWear recently published articles naming With Jéan, Aurore Van Milhem, Les Rêveries, Tach Clothing, and Rotate by Birger Christensen as a few of the brands to shop this year.
With Jéan is an Australian pure-play womenswear e-tailor that was launched by two friends in July 2017. They specialise in designing and creating items that partner perfectly with denim. With Jéan chose to forgo releasing "collections," and instead designs "individual pieces." They produce all of their product in Bali, Indonesia and source and dye their natural-fibre material locally. Additionally, With Jéan donates AUS$1 of every sale to i=Change. Ethical responsibly is built into the company not only because it wants to do the right thing and its customers demand certain values, but because it had to independently create, assemble and establish its own supply chain. No factory groups guided the founders and no middle-men orchestrated their operations. With Jéan dresses retail for around GBP100. They also ship globally.
Aurore Van Milhem is a Parisian, Instagram led, made-to-order pure-play online brand founded by Mélanie Pothron in 2017. After attending university to study communication and law, Mélanie was inspired to learn to sew. Her brand was born from a combined passion of the arts and a desire to triumph the strength, individuality, and femininity of women – an agenda that is directly reflected in her designs and Aurore Van Milhem's social media presence. The garments are all hand-made by Mélanie who uses natural fibre, designer mill-ends to craft her garments. A dress retails for just over EUR200. This is a scalable brand concept that already has world-wide consumer recognition and is praised by fashion bloggers and editors alike. While not every woman wants to flounce around in feminine, barely-there dresses, for those who do, Aurore Van Milhem is the holy grail.
Don't let the name fool you, Les Rêveries is a New York City label created by two sisters Wayne Lee and Ai Ly that was initially launched and exclusively sold through Net-a-Porter as part of The Vanguard, an inhouse "programme that scouts, supports and empowers the new wave of fashion talent." Like many fashion startups, Les Rêveries was a response to the sisters' inability to find anything to wear. To fulfil an untapped market defined by their own needs, Wayne and Ai decided to harness their background in the fashion industry and design to establish their own brand. Their goal: "To make a dress line which is feminine, elegant, effortless and affordable." Les Rêveries is such a new brand it doesn't have an "about us" page, or an operating website. It does, however, have a gorgeous Insta page that directly communicates its identity and image. Today the Les Rêveries brand is carried by all major fashion retailers' brick-and-clicks and pure-play alike. You can find it at Selfridges, NeedSupply, Bergdorf's, Mytheresa, and Net-a-Porter where dresses retail for between GBP400 and GBP600.
Uruguayan brand Tach Clothing by designer Sabrina Tachdjian was launched in December 2015 after her Etsy accessories brand Sabrina Tach went viral. Tach recently made big waves for her short-sleeved, cropped "Dalia" cardigan worn by influencer, model, blogger, and Parisian It Girl Jeanne Damas and Refinery29's Alyssa Coscarelli. The cardigan was then listed in Vogue and Who What Wear as the latest "It item." Like many new retailers, Sabrina Tachdjian does not advertise or pay for publicity. Her entire following is Insta-centric and based on an "authentic" ethical presence. The second sentence on the brand website reads: "Every piece is carefully thought and locally made in Uruguay, in a fair-trade environment." Transparency is fundamental to Tach Clothing's ability to engage and sell effectively with its consumer. You cannot be transparent and unethical. Nor can you upsell them. A Tach silk dress retails for GBP167.
Rotate by Birger Christensenis a Copenhagen brand launched in August 2018 by friends Jeanette Madsen and Thora Valdimars. Their motivation was to "fill the gaps in their own wardrobe" with "the pieces they dream of having in their lives." Essentially, the two cofounders recognised that their personal taste represented a fashion-deprived niche market they could satiate. In addition to which they were driven by the desire to produce edgy, feminine designs that resonated deeply with their consumer base so that Rotate's items could be bought, kept, worn and endure within a woman's wardrobe for years to come. A counterculture notion to the over-representation of fast fashion as the apparel industry's only viable future. Rotate is but part of a new wave of quirky, sexy, street-style-influenced mid-range brands to hit the Scandi-fashion dance floor. Among them are the covetable Ganni, Cecilie Bahnsen, Saks Potts, Wood Wood and Storm & Marie. These brands have busted the notion that fashion can either be cheap and disposable or expensive and elite. Rotate dresses retail between GBP180 to GBP420 – so while not dirt cheap, they are definitely affordable to someone with any amount of disposable income.
Finding the elusive new customer
These retailers are a drop in the bucket of the small brands attempting make it. Without question there are countless, intersecting, global niche markets of varying size and demographic. I am not going to lie, finding the elusive new customer will take some leg work. The first problem suppliers will need to overcome is learning the language, culture and values of these retailers. While taking ethics, sustainability and transparency seriously is also vital, there are other culturally specific elements that have to be learnt. Communication and language, authentic presentation, information accessibility and genuine feedback are key. However, the mechanics of separating the wheat from the chaff do not have to be a guessing game.
There are markers to determine the viability of an operation. How much revenue are they bringing in? Do the products have appeal and is the concept scalable? How much have they grown thus far? Do they have clearly defined goals and a business plan? What are their problems and how easy are they to overcome? How well do they understand their market? Do they have the tools to communicate with and access their consumer? Just ask the same questions any investor would ask to identify value.
After which, it is vital to analyse your own operation. What do you have? What are your goals? What are your capabilities? What are your problems and how easy are they to overcome? What are you willing to invest? What do you have to leverage? What should stay the same and what needs to change?
Essentially, I am talking about conducting a feasibility study in order to assess and define the most certain path to success. If you can't or don't want to do it yourself, hire us to do it for you. Designing your future is beyond possible. There is, after all, an excess of readily available data and information that indicates what makes fashion companies successful today and what is most engaging to consumers.
And to those who say that these small companies will never fall into their customer category because they will never make the big bucks, let's get serious for a moment. Think where you would be today if you had the foresight to snap up Alibaba or Asos in their genesis, positioning yourself to not only fulfil their orders but help shape their business paradigm – and in doing so make yourself and indispensable appendage, fused inseparably to the core. Woulda Shoulda Coulda.