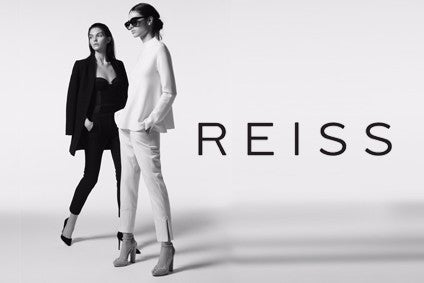 Following Next's recent acquisition of a 25% stake in Reiss, the integration of Next's online systems, warehousing and distribution into the retailer's proposition via its Total Platform will help to drive efficiencies and boost customer experiences.
As the last year will have been particularly difficult for Reiss due to its focus on formalwear and reliance on stores, these process enhancements will be highly beneficial in allowing it to cater more effectively to consumers' new shopping preferences.
Reiss's online proposition has remained relatively underdeveloped, despite considerable investments over the past few years, with its website lacking free UK fulfilment, a delivery saver scheme or third-party pickup options, as well as any sizing assistance or personalised recommendations.
As the strength of retailers' online operations has become increasingly important since the outbreak of Covid-19, Reiss is likely to have experienced greater struggles than its more digitally adept counterparts. Therefore, following its integration onto the Total Platform in February 2022, Reiss will be able to serve shoppers more successfully, as online will continue to be a major channel for apparel players in the long term.
Next is well renowned for its superior digital proposition, with 49.2% of its sales having come from this channel during the year to January 2020, even before the impact of Covid-19. Utilising Next's well-developed warehousing, efficient fulfilment and easily navigable platform will allow Reiss to encourage more orders via its website so that it can compete more successfully with online stalwarts like John Lewis and Asos.
Since Next has greater visibility online, Reiss will also be able to benefit from its expertise in search engine optimisation, which in turn will help to drive more traffic onto the formalwear player's website too. This, alongside the opportunity to strengthen its wholesale relationship with Next by offering more of its range via the platform, will also enable it to build awareness of its more casual styles, which it has seemingly struggled to do through its own operations despite recently pivoting its ranges in response to consumers' shifted lifestyles.
Reiss has been grasping international opportunities, particularly in the US where it operates wholesale locations in Nordstrom and Bloomingdales – but consumers' limited knowledge of the brand has ultimately stunted its global prospects. As Reiss also only has dedicated websites for eight countries, increased delivery costs and potential currency conversion costs reduces its digital appeal for customers outside of these regions as well. Utilising the Total Platform should allow Reiss to increase its presence overseas, as Next impressively operates in 71 countries, and will be able to incorporate these operations seamlessly into Reiss's model too.
Following its deal with Reiss, Next subsequently announced that it will be further extending its Total Platform model to smaller emerging brands, to aid them in selling online. As well as the brands' visibility and efficiencies being boosted by the platform itself, small players will also find Next's expansive knowledge of the online space highly invaluable to their propositions. However, since newer brands often have tighter cash reserves, especially while Covid-19 continues to dampen demand, Next must ensure that it is offering its services at a reasonable cost in order to drive uptake.