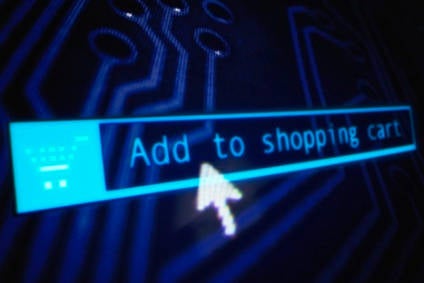 'Buy Now, Pay Later' (BNPL) payment plans such as Klarna, Clearpay, and PayPal Credit have grown increasingly attractive over the past few years, with over one-fifth (21.0%) of UK shoppers using them to make online clothing and footwear purchases during the last 12 months, according to a new survey conducted this month.
With demand continuing to shift online and unemployment rates growing, the Covid-19 pandemic has provided a particularly attractive environment for BNPL schemes to flourish, with 39.9% of users using them more frequently since the outbreak, GlobalData's monthly survey of 2,000 UK respondents shows.
Young shoppers in particular are seduced by BNPL because it is convenient and instantly accessible. 61.9% of BNPL users aged 16-24 have made purchases using the schemes, which they otherwise would not have made, the survey shows, so it is crucial that retailers not yet utilising BNPL, such as Zara and Levi's, add these payment options as soon as possible to maximise spend, entice new customers, and better capture this demographic.
However, 66.4% of this cohort use BNPL because they expect to return some of their order, so apparel retailers must shield themselves from the costly threat of increased returns by helping consumers make more informed purchases in the first place. To do this, retailers should present products more accurately online, by leveraging a diverse array of models spanning different sizes, using videos to provide more well-rounded views, and investing in size recommendation tools, as ASOS already has.
Shoppers have no doubt gained flexibility from BNPL, but an ill-advised understanding of these schemes can quickly and easily put them at risk of becoming entrenched in bad credit loops. 26.8% of BNPL users aged 16-24 said they were not aware of the interest rates (if applicable), rules and regulations behind the plans which they had used. This leaves them oblivious to the serious debt implications from a failure to pay – as a whopping 52.8% of BNPL shoppers said that at some point they had been unable to make a payment through a credit plan they had used.
To protect themselves from any criticism surrounding their involvement with these credit risks, retailers must equally bear the burden of responsibility for educating shoppers using BNPL providers. Retailers should ensure that their own marketing is clear and informative, while also pressuring BNPL companies to provide shoppers with thorough details at checkout, so they can make a well-educated decision.
Some apparel retailers, such as & Other Stories and Schuh, have recently upset shoppers by using Klarna as their default processor for online card payments, without making this abundantly clear at payment. This has caused alarm for customers who received confirmation emails stating that Klarna was their payment processor – and Klarna has come under fire for running automatic credit checks on these shoppers without their consent.
Retailers must clearly highlight whenever they choose to use a BNPL company as their payment processor, or shoppers will grow increasingly irritated with their online shopping experience. Full transparency will be a vital strategy for retailers, because avoiding or removing BNPL altogether is an unattractive option. The fleet of retailers offering these schemes continues to rapidly expand, so any that avoid or outright remove BNPL as a payment option would undoubtedly lose relevance – fast.
Data is derived from GlobalData's monthly survey of 2,000 UK respondents conducted in November 2020.