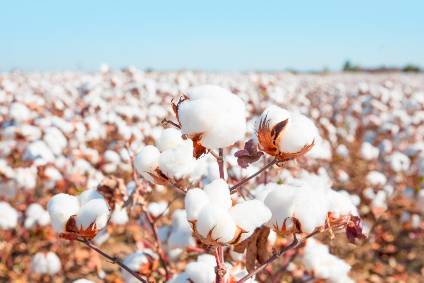 On the 50th anniversary of World Earth Day, Ken Burton, executive director of the new US Cotton Trust Protocol, explains why it is so important that sustainability activity is not left behind as companies are impacted by coronavirus.
As 2020 began, no-one could have quite predicted how the first four months of the year would play out. These months have been dominated by the threat of a global pandemic that, in one way or the other, has affected every nation and every person on earth.
Although we have all been physically separated as we focus on this immediate health crisis and the resulting economic crisis, this pandemic highlights how interconnected we are. And, in spite of – and perhaps exactly because of – what is going on around us, the importance of continuing to work together towards our common goal of a sustainable future.
The 2020s will see the conclusion of the targets and indicators laid out as part of the United Nations 17 Sustainable Development Goals (SDGs). The UN has already warned that there is still much work to be done if we are to meet all goals by the 2030 timeframe.
Originally set as a group of goals for countries and their governments to aim for, SDGs are now a standard bearer for sustainability within the corporate world as well.
"How can we help each other stay on course to make a real impact by 2030? I believe at least part of the answer lies in data-led industry programmes, standards and initiatives"
But as we reach World Earth Day 2020, we face a conundrum: our need to push on and continue to progress clashes with the current circumstances. So how can we help each other stay on course to make a real impact by 2030?
I believe at least part of the answer lies in data-led industry programmes, standards and initiatives. By harnessing whole industries, they can take some of the hassle out of the data collection for brands, making it easier for them to move forward their sustainable aspirations.
US Cotton Trust Protocol
Out of this desire to help brands and retailers achieve their environmental goals is born the US Cotton Trust Protocol. We are looking at what we, the US cotton industry, can do to play our part to drive continuous improvements. We want to create a system that drives better environmental performance, backed up with robust, third-party verified data.
The concept for the Trust Protocol is simple: it will measure sustainable practices in US cotton farming and drive continuous improvement by tracking field data each year. Underpinned by the already-leading sustainability performance of US cotton growers, the Trust Protocol will enable brands and retailers to better measure the sustainability of cotton entering their supply chains.
Participating cotton growers will be able to see where they can drive sustainability progress such as using less water or lowering the amount of energy they use, while member brands and retailers will be able to receive aggregate data to incorporate within their sustainability reporting.
SDG alignment
Which brings us back to the Sustainable Development Goals: 17 data-driven, reporting-heavy targets. With the SDGs, the onus is very much on verifiable progress, in being able to show the tangible improvements a brand or government has made towards its goal. As it should be – the worst consequence of sustainability goals would be lots of posturing without an actual outcome.
While the Trust Protocol is set to have a different baseline and target date than the SDGs, the data it provides will nevertheless align with a number of the relevant goals.
Take for example, Goal 6: Clean Water and Sanitation, which has a sub-target (6.4) of substantially increasing water-use efficiency across all sectors by 2030. Not only will brands benefit from data benchmarking the performance of a market that uses no irrigation at all on two-thirds of its cotton fields, they will also be able to plot their sustainability work towards the SDG against US cotton's own target of increasing its water efficiency by 18% by 2025.
Additionally, and taking into account World Earth Day's theme of climate action, a brand could look to track against the US cotton target of a 39% reduction in greenhouse gas emissions by 2025 in relation to its activity towards achieving the SDG Goal 13: Climate Action.
So, as we celebrate the 50th World Earth Day today, in one of the most difficult moments in human history, we will continue to work towards the SDGs we can contribute to.
About the author: Ken Burton is the executive director of the US Cotton Trust Protocol, where he works with cotton industry members and producers to onboard members as well as interacting with textile brands/retailers on the development and use of the Trust Protocol. He also serves as a board member for the YMCA of the United States of America. Ken previously was the vice president at Loeb and Company Incorporated for over 27 years.