The supply chain has the potential to be the single biggest force for change in the sustainability of the global fashion industry. Here Roit Kathiala sets out steps to transform supply chain ecosystems for maximum impact.
Time and again we are reminded how a well-configured and well-run supply chain adds such enormous value to a company that it can transforms its destiny. They have become so crucial that it's hard to imagine Zara without its landmark product-to-market response and lead times, or Amazon with its ever-shrinking delivery timelines. Even in the midst of the Covid-19 pandemic, when large populations around the world are in self-isolation and lockdown, a UPS or a FedEx delivery driver is no less essential to the community than an emergency services worker.
Supply chains have not surprisingly taken centre stage in corporate strategies, whether it is to serve existing customers or attract new ones. They offer the winning edge in good times and critical continuity in times of crisis. Retailers that can overcome broad global supply disruptions due to the coronavirus and still keep their shelves stocked will not only be able to serve their communities in times of dire need but also create significant long-lasting value for their brands.
As Winston Churchill famously said: "The price of greatness is responsibility."
And so the importance of respecting nature and our planet remains paramount, even when the world is facing this new virus that has threatened the lives of many and impacted the lives of billions. Fashion supply chains can't be set up based on ease or imitating competitors only. Concerted effort must be put into configuring them to withstand tests of continuity, efficiency, speed, responsiveness, cost – and now, sustainability.
But when we look at sustainability practices within our industry, there is still a lot of ground to cover.
How well do you
really

know your competitors?

Access the most comprehensive Company Profiles on the market, powered by GlobalData. Save hours of research. Gain competitive edge.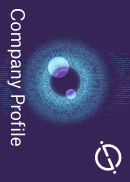 Company Profile – free sample
Thank you!
Your download email will arrive shortly
Not ready to buy yet? Download a free sample
We are confident about the unique quality of our Company Profiles. However, we want you to make the most beneficial decision for your business, so we offer a free sample that you can download by submitting the below form
By GlobalData
According to the UN Conference on Trade and Development (UNCTAD), fashion is one of the most polluting industries in the world. And supply chains that cover the scope of raw materials from farm or factory all the way to mills to manufacturers through to distribution centres, stores and to the doors of customers are by far the biggest contributors.
However, what I want to look at is a comprehensive roadmap to a solution that adopts sustainable principles in every aspect of the complete supply chain ecosystem – with concrete steps for improving sustainability within its extended reach (direct and indirect suppliers).
However, to discuss the fashion supply chain we need to understand its scope and extent.
Note: The dotted area represents the supply chain ecosystem. The dark arrows represent interaction with external parties outside the supply chain.
Let's look at how supply chains can transform their ecosystems to be more sustainable.
#1: Plan: Everything starts with a good plan. Good planning helps enable optimum use of resources at the right time to fulfil consumer demand in the best possible way. It reduces material waste, rework and redundant inventory. Robust and upfront planning can also help avoid a lot of the "hits and misses" and "catch-ups" that drive trade-offs of speed, cost and the use of less sustainable modes of transport like air and road.
#2: Source: Sourcing is a big lever to improve sustainability within the supply chain ecosystem. It starts with simple things such as finding the right partners to drive and adopt sustainable practices. This takes effort but is a baseline for any sustainability strategy. If your partners in the extended supply chain aren't engaged in this journey, the impact is reduced by many folds. These partners are not just third-party manufacturers, raw material suppliers, laundries and printers, but should cover every link in the supply chain including third-party logistics service providers, trucking companies, shipping companies and air carriers.
The ability to source and innovate on raw materials with environmental considerations also plays a big part – whether it be recycled, organic or just simply having a lower environmental footprint – and enables the design and creation process to create sustainable product offerings for customers. While doing this, hold suppliers accountable to the sustainability roadmap and authenticity of any sustainable component, raw material or product.
#3: Purchase: A company's purchasing or buying process drives key behaviour across the supply chain that has a direct impact on environmental footprint. Buying appropriate quantities at the right time, with the right lead times built into the process from the right suppliers helps prevent less sustainable tradeoffs.
#4: Produce: The actual process of manufacturing, whether it is in your own factory or in a contracted third-party factory, has one of the biggest impacts on the sustainability of the fashion supply chain. The key sub-drivers are:
Wastage: It is estimated that due to the production processes, around 40% of raw material is wasted by the time it makes its journey from farm to a garment that is finally worn. Improving efficiency in the consumption of raw materials as a ratio to finished product has a significant impact on supply chain sustainability, with better efficiency reducing the need for more raw materials.
Conserve: The fashion production process uses a lot of inputs like water, electricity and steam. This is over and above the agricultural inputs of water, pesticides, chemical fertilisers etc. Shifting to less resource intensive processes and machines is an easy win, especially as new production technology is constantly evolving. Also most manufacturing facilities have a large land footprint, making them ideal candidates to produce power through solar, wind and other renewable sources on-site – which as well as being used to generate steam for internal needs, can also create a revenue stream to pay for capital investments by plugging excess power back into the local grid when the facility is closed.
Recycle and Reuse: Recycling and reusing by-products or effluents has an infinite potential to conserve resources used in the production process, be it water effluents from dyeing plants, tanneries, laundries or even chemicals. As goods flow through the global supply chain, they are packaged for each step of the journey, mostly in plastic. Reusing and recycling this is an often ignored aspect of the supply chain's environmental impact.
#5: Logistics and distribution: Bringing finished goods from factory locations into distribution centres and then moving them on to either owned stores, distribution centres for wholesale customers, or sending them directly to end customers for direct-to-consumer (DTC) companies. Looking at the following aspects can help improve sustainability:
Supply chain configuriation: Strategically configuring the complete supply chain from factory locations to distribution centres to customer locations, and making sure a company's own and third-party assets are located at the best possible locations to serve customers with the least number of miles between them and are served by the lowest carbon emitting modes of transport. Trade-offs between rail versus road, or sea versus air, can have a large impact on the total carbon footprint.
Network sharing: Sharing excess supply chain capacity with other companies improves supply chain utilisation, reduces redundancies, and helps cut the overall carbon impact.
Distribution centres and other physical assets: Regular maintenance, using battery operated trucks and forklifts, choosing more sustainable options for lighting (such as LED), sustainable heating and cooling solutions, and using the physical footprint of the DCs to generate solar and wind power helps reduce carbon footprint. And since the assets are owned and operated by the company, it is possible to have a high impact with minimal resistance.
Direct-to-consumer: An increasingly important service being fulfilled by the supply chain is e-commerce or direct-to-consumer shipping. Considering the sheer number of packages with the growth of this channel, optimising packaging quantity, type and appropriate box solutions can significantly improve the sustainability aspect of the supply chain. It is still common for goods to be packed in oversized boxes just to accommodate the supply chain infrastructure. This magnifies the carbon footprint of that product for its last mile delivery.
#6: Reverse logistics and the circular economy: As the world moves more towards a more circular economy, fashion supply chains need to shift from being one-directional "to the consumer" to operate a two-way flow "from the consumer" – that is, not only move customer returns to distribution centres but also end-of-life products back into the supply chain to be recycled, repaired and reused. This capability on its own has the potential to transform the overall environmental impact of fashion supply chains and enable a global closed loop circular model. However, to be truly successful requires collection of used and disposed products from points of sale and then creating the capacity to recycle these back into the supply chain at the lowest possible cost.
The supply chain is currently the biggest contributor of pollution in the fashion business. But when empowered through collaboration (both internally and with customers and third-party partners) and investment, digitised to enable connectivity, and made more responsive through artificial intelligence (AI) enabled decision making, it has the potential to be the single biggest force for change in the industry's sustainability.
About the author: Roit Kathiala has led sourcing, production and manufacturing teams with some of the leading global fashion retailers in Europe, Asia and North America. In addition to his years of industry experience he advises leading fashion companies on their sustainability, sourcing and supply chain strategies and transformations.