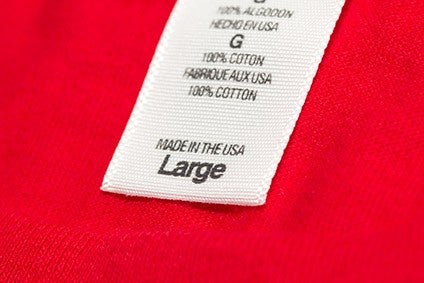 For the past 20 years, imports have accounted for between 97%-98% of all garments sold in the United States. But while everyone seems to agree that cheap labour from poor countries has all but destroyed the domestic US manufacturing industry, that assumption is not borne out by the data. In fact, labour rates – high or low – have nothing to do with imports, garments or otherwise. Here, in the first of a three-part series, David Birnbaum takes a look at the failure of the US garment industry.
Consider this: between 2001 and 2017, US exports of manufactured goods have more than doubled from $623bn to $1.334 trillion.
During that same period the US has remained the world's third-largest exporter of manufactured goods. From 2001 to 2017, number one on the list was the EU, whose exports of manufactured goods are larger than both China (number 2) and the US (number 3) combined. The very idea that the EU is a cheap labour region comparable to Bangladesh, Cambodia or even China is mind-boggling.
When we look at garment exports, the situation becomes even more confusing. US garment exports have been in a state of decline for the past 20 years and are currently approaching zero.
From this data we can see the loss of manufacturing is not the result of imports from cheap labour countries, because there has been no decrease in the US manufacturing sector. Nor has cheap labour been a factor since the world's most successful exporter of manufactured goods is a region where wages are equal to those in the United States.
The only possible conclusion is that the failure of the US garment industry is a US domestic problem, unique to the US garment industry.
In 2017, US garment exports totalled $5bn. However, $2.4bn were imported garments, which were then exported unchanged to third party countries, leaving net exports of $2.5bn. This is not only less than China, the EU, Bangladesh and Vietnam; it is less than Pakistan, Sri Lanka and even Myanmar.
The US ranks third in exports of manufactured goods, but 23rd in exports of garment. Clearly the failure of the US garment industry is not a general problem. It is a uniquely garment problem.
If the US is to find a solution, the first step must be to stop blaming the outside world and begin to look at the US – because that is where both the problem and the solution lies.
The global garment industry is quickly moving ahead, while at the same time the US industry is falling further behind. If the US garment industry is to survive, it must first determine why it is failing and, from there, what steps to take to overcome the problem.
Click on the following link to read the next chapters: