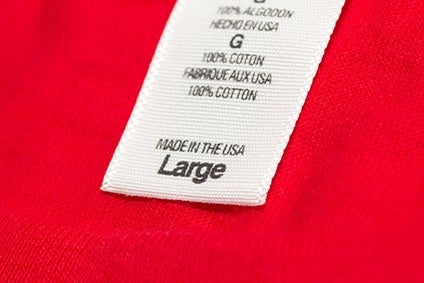 A 65-year strategy to force US consumers to buy made-in-US garments has been an all-time disaster, asserts David Birnbaum, with the result that the US garment industry is now in a state of failure. The technology to create smart factories means reshoring has the potential to revolutionise the industry. But the key question in this, the last in a three-part series, is: Will reshoring benefit the US garment industry?
For the past 50 years we have seen factories relocate from the industrialised West to the low-income countries in Asia and Latin America. New technology is about to reverse this trend. Not only will the new smart factories be more competitive and more productive, they will also be capable of complete horizontal integration – moving from receipt of designer sketch to in-store stock garment delivery – which is ideal for fashion garments where speed-to-market and close collaboration between designer and maker is of primary importance.
Reshoring will be a one-way move because, by their very nature, industries located in low-income countries cannot successfully build smart factories.
Factories located in low-income countries cannot amortise the necessary capital investment. A factory located in a low-income country would need to replace 13 workers to amortise a machine costing $250,000. That same factory located in a middle-income country would need to replace only 3.1 workers, and the factory located in a high-income factory would need to replace 1.3 workers.
Low-income countries do not have the pool of workers with the basic education necessary to work in a new-model factory. This holds true not only for management, administrative and technical staff but also for machine operators;
Low-income countries have problems of proximity. They are located thousands of miles away from their market. The advantage of shorter lead times that is possible with the new-model factories are lost in longer shipping times;
Low-income countries have issues with corporate social responsibility (CSR) and increasing demand from domestic consumers.
While factories in middle and high-income countries enjoy these and other undeniable advantages, they are but pre-requisites to successful reshoring. Without existing garment and fabric producing industries, reshoring efforts will prove to be difficult if not impossible.
Consider the three reshoring regions with the greatest potential: the EU, China and the US.
With regard to the fabric industry, China ranks 1st in global exports. The EU ranks 2nd with a 17% market share; while the US ranks a seemingly respectable 8th with a 2% market share.
How well do you
really

know your competitors?

Access the most comprehensive Company Profiles on the market, powered by GlobalData. Save hours of research. Gain competitive edge.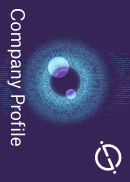 Company Profile – free sample
Thank you!
Your download email will arrive shortly
Not ready to buy yet? Download a free sample
We are confident about the unique quality of our Company Profiles. However, we want you to make the most beneficial decision for your business, so we offer a free sample that you can download by submitting the below form
By GlobalData
With regards to the garment industry, China ranks 1st in global exports, with a 32% market share. The EU ranks 2nd with a 27% market share. The US ranks 11th with a somewhat low 1% market share.
The EU is potentially the big reshoring winner
This region has everything needed to go forward. It is without a doubt the world's fashion centre, including some of the world's best design schools that have produced some of the world's greatest designers. It is home to the world's most qualified garment makers – factories and workers. Finally, the EU is the world leader in corporate social responsibility (CSR).
As a fashion leader, the EU's fabric industry is exceptional. China fabric exports may exceed those of the EU but not when it comes to fashion. For example, China's world market share for cotton fabric is more than three times that of the EU (49.4% compared with 15.7%), but the EU's world market share for wool fabric is five times that of China (70.3% compared with 12.8%).
Interestingly, the EU is by far the world's largest garment importer, with a 44% market share compared with the US's 21%.
One reason why the EU imports so much clothing is that unlike the US, it offers garment exporting countries special access to its market. Under its Everything-But-Arms programme (EBA) it offers duty-free access for all product imports from 49 least developed nations. In addition, the EU offers similar duty-free access under its GSP+ programme to 35 countries that show a genuine commitment to implementing core human and labour rights, sustainable development and good governance. Beneficiaries include major garment exporting countries such as Pakistan, Sri Lanka (GSP+), Cambodia and Myanmar (EBA) together with a new FTA with Vietnam. Clearly, providing access to these garment exporting countries has not harmed either the EU garment or fabric industry.
What is true of EU garment imports is equally true of fabric imports. With a 19% market share, the EU is also the world's largest fabric importer, with Vietnam 2nd (14%), followed by Bangladesh (7%) and China (6%).
We tend to think of competition from outsiders as a handicap to the domestic industry, but the data clearly shows otherwise. In fact, as we will see below when we consider the US, we can argue that competition from outsiders brings benefit to local factories and mills by forcing them to become increasingly more competitive.
China the unexpected winner
When we consider which countries will lead the move to reshoring, China might well be at the very bottom of our list. In fact, as factories move away from low-income Asian suppliers to middle and high-income countries, China should be the big loser.
However, this is clearly not the case. The problem is that understanding China's role in the new technological world of smart factories and reshoring is particularly difficult for those of us in the West because we see it from our own western perspective. We tend to divide the garment industry world into two hemispheres, where design centres are in the West and centres of production in the East.
We all acknowledge that China fulfills the pre-requisites to reshoring:
China is now a middle-income country and therefore its garment industry can amortise the necessary investments;
China is home to some of the world's best educated pool of workers, from sewers to technicians and managers;
China has the necessary proximity to its target market. While it may be too far away to service the US and Europe, it is home to what we all acknowledge to be one of the world's most important markets for designer fashion garments and in close to proximity to the Southeast and East Asian markets – which will soon join the ranks of major fashion garment consumers;
China has recognised that to play an important role in the global garment industry, its factories must maintain international CSR standards.
With regard to the reshoring requisites – that is, successful garment and fabric industries, as well as the world's largest exporter of both garments and fabric – China more than fills the bill.
The real argument against China as a reshoring leader is the absence of Chinese designer brands. This goes back to the original belief that the fashion garment world is divided into two distinct areas whereby the West designs the product while the East makes the product.
We have only to look at Japan to see that this West/East divide is nonsense. Up to the end of the 1960s Japan was an important fashion market for European and US designers. However, with the notable exception of Hanae Mori, the country had no local designers. All this changed in 1964 when two young Japanese designers, having failed to attract any attention in their home country, tried their luck in Paris. We all know the results. What was unacceptable in Japan proved to be a great success in Europe and the US. In 1970 both young designers returned to Japan, where Kenzo Takada and Issey Miyake were finally seen to be fashion leaders. Today Japan is accepted as one of the world's great fashion centres.
Regrettably, many professionals look at Japan only as the exception that proved the rule. They still believe that only the West can provide fashion design. But as China becomes a major reshoring centre it is about to join their ranks.
The United States the unexpected loser
We all acknowledge that the US fulfils the pre-requisites to reshoring:
The US is a high-income country and therefore its garment industry can amortise the necessary investments;
The US is home to some of the world's best educated pool of workers, from sewers to technicians and managers;
The US has the necessary proximity to its target market. A smart factory located in the US will be at the centre of one of the world's most important markets for fashion goods;
The US can be counted on to maintain international CSR standards.
Most importantly, we are reliably informed that US brands, retailers and consumers are anxious to buy made-in-America garments.
In fact, it would seem that the advantages of working in the United States are so great that its domestic industry should be success even without reshoring.
Herein lies the problem. As we have seen in the previous articles, both the US garment and fabric industries are not just failing, they have all but disappeared.
Made-in-America garments account for less than 3% of garments sold in America. If the advantages of producing in the US are great, and customers and consumers so anxious to buy garments made-in-America, why are US consumers shunning them?
What is true of domestic garment demand is even more true of global demand for US garments. Based on gross data, the US global garment market share is 1.1%. However, the largest potion of these are in fact re-exports (garments imported from other countries and then re-exported unchanged to third party countries). After taking re-exports into consideration, the global garment market share is 0.29%.
US fabric exports are in an even more serious position. First of all, as with garments, a large portion of US fabric exports are indeed re-exports. Of the $2.4bn in fabric exports, approximately $166m are re-exports.
More to the point, of the $2.2bn of net exports, over 80% are shipped to NAFTA and DR-CAFTA countries that, under country of origin regulations, are required to buy US fabric.
Once we deduct re-exports and fabric exports to DR-CAFTA and NAFTA, net exports plummet from $2.4bn to $395m.
Conclusion: US reshoring Yes/No?
We are told that reshoring will save both the US fabric and textile industries because their failure thus far is due entirely to imports from cheap labour countries. However, as we can see from the data, cheap labour is not a factor. The EU is the world's second largest exporter of both fabrics and garments and China, the largest exporter, is no longer a cheap labour country.
Clearly the US has a problem. Customers in both the US and the rest of the world have all but written off the US fabric and garment industries as uncompetitive. There are many reasons why an industry becomes uncompetitive: high price, poor quality, indifferent design, limited materials, fewer products etc. We do not know which factors resulted in the failure of the US industry. We know only that we operate in global buyers' market where neither factory nor national industry can survive, let alone prosper, unless they give the customer what they want. When it comes to fabric and garments, customers are not buying what the US companies are selling.
The problem dates back almost 60 years, when the US government, working together with industry leaders, decided that it was not necessary to meet customers' wants and needs but rather to force customers to buy what the industry produced. This was the basis of the Captive Customer Syndrome discussed previously. Over a period of decades, the US government created an enormous trade barrier by imposing a series of tariff and non-tariff import restrictions. The result has been one of the strangest tariff barriers in the annals of international trade. Where trade barriers exist to limit imports while allowing increased exports, the US based Captive Customer Syndrome had the opposite effect. Exports were walled off, while imports to the US flourished.
There is little chance that the US will become a reshoring centre until government and industry repudiate the Captive Customer Syndrome and dismantle the existing trade barrier.
This may be the last chance to revive the US fabric and garment industries.
Click on the following links to read previous articles in this series: