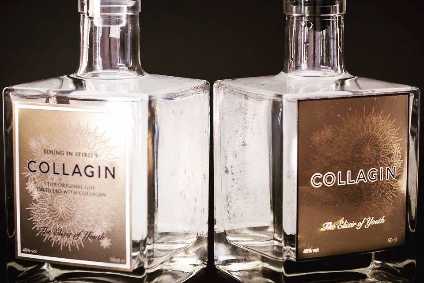 A recent change of direction has seen Mike Flanagan swap some of his clothing consultancy time to run a local deli. But the move has also opened his eyes to the reasons why apparel, an industry that's supposed to be all about fun and dynamism, is in a rut.
Sharper-eyed readers sometimes ask why I always talk about the "clothing industry" and never about "the fashion industry."
There are two reasons:
Most clothing has little to do with fashion. Making or selling clothes is about helping our customers' self-esteem and our shareholders' wealth. It takes the same management skills to make or sell support hosiery, mastectomy bras, or workplace safety gear as high-fashion tops.
Most fashion has little to do with clothing. Cosmetics counters, phone stores and coffee houses these days are founded on fashion too. A few seconds in the Charlbury Deli shows how fashion now underpins many other sectors the clothing industry pretends are staid and boring.
The Charlbury Deli?
Is why you've not heard much from me lately. Early in the 1990s, people in our Cotswold microtown set up a small community-owned food shop. A couple of years back, I joined a team trying to make the shop right for 21st century Charlbury – and in April this year we decided to move to a slightly larger, better-positioned, building about 50 yards away.
We opened the new store in July. Overnight, sales trebled. Though a town of just 3,000, we welcomed our 10,000th customer in the eighth week of trading.
Officially designated an Area of Outstanding Natural Beauty, Charlbury aggressively discourages new building, so our population's fallen over the past few decades. But our demographics have been transformed. Once where retired diplomats came to die, the town now offers young couples space they could never afford in London to bring up a family.
So while planning our move, we asked Charlburians what they wanted. Top of their priorities was good coffee and locally-produced food and drink.
We've spent the past year looking for just that.
Our coffee comes from the Missing Bean roastery down the road in Oxford. And Missing Bean puts our team through as tough a barista bootcamp as anywhere in Hoxton or Brooklyn.
Our extraordinary range of local beers and liqueurs includes many made from the amazing soft fruit grown in the Vale of Evesham, where just-style saw its first days.
The avocados we serve for breakfast have to be imported – but the poached eggs are laid just a couple of miles away. The charcuterie that goes so well with them comes from locally-reared pigs, cured down the road by a Michelin-starred chef.
We're now renting our original store to a food start-up that'll cure bacon and ferment sauerkraut on our doorstep. We've promised to stock their production – if it's up to our customers' standards.
Meeting my fellow citizens' brief has taught me more about retailing than anything else I've done since first standing behind a food till over 50 years ago.
I could bore you all with what I've learned over the next few months, I probably will. Right now, though, I'll focus on just one: Collagin , gin blended with "anti-ageing" botanicals such as angelica root, pink grapefruit and star anise and drinkable pure collagen.
Now the similarity of the Collagin bottle (and its price) to perfume is no accident. The Collagin inventors, Liz Beswick and Camilla Brown, aren't claiming that adding collagen to gin will give you younger-looking skin. Just that adding it to our range will add a lot to foodstore profits. At GBP34.95 (US$47.07) from us and our local competitors (or GBP40.99 from Amazon), it's not just the Cotswolds that Collagin 's taking by storm.
The secret is Liz's and Camilla's professional experience and instinct for promoting fashion.
CollaGin understands targeting
Promoting fashion is all about fast response to shoppers' interests and preoccupations – and developing new interests isn't limited to just one demographic.
Artisan coffee's just for hipsters? That 10,000th customer has just celebrated his 86th birthday. Avoiding lactose or gluten? Concern about them is as common among our 75-year-olds as among our teenagers. In 2027, there will be different worries – but they will worry a similarly diverse range of people.
The Collagin story resonates most among women, on both sides of the Deli's counter. But it appeals to all ages and social backgrounds – and the product's such a natural Xmas gift, we need to get the story across to men as well.
Contrast that with clothing retailers, which often don't seem to want customers over 35 at all. For example:
Staff over 35 are almost non-existent in clothing specialists: recruitment criteria are often deliberately ageist.
Almost all apparel photography features only the under-35s.
Most apparel specialists insist on piped music that can be positively painful if you're over 35.
Other fashion retailers – like cosmetics counters, phone stores or coffee houses – don't share those prejudices.
Now clothing retailers' discrimination is commercial suicide these days: millennials simply haven't got the same purchasing power as their elders. Most clothing retailers know this – but the trade media (and stock analysts) they talk to don't.
CollaGin understands the value of suppliers
Coming back to food retailing has reminded me what's been missing in the clothes trade for the past 20 years: proper suppliers.
Watch buyers at work. Food and drink retailers like Tesco , Walmart or Aldi are just as obsessed with demanding better prices or delivery schedules as M&S or H&M. But they also talk about the product – which in the clothing industry is almost never the supplier's responsibility. Clothing suppliers typically just manufacture: someone completely different works out what customers are going to buy.
Liz and Camilla outsource Collagin manufacture just as M&S outsource apparel manufacture. But having invented the brand, they're so passionate about it they call it "her."
There's a word in management jargon for what the clothing industry's turned buyer-supplier relations into: transactional. Arid squabbles over price and debit notes.
Liz and Camilla, surrounded by Collagin buyers, are forever getting ideas for follow-ons and promotional wheezes – which they fizz with when they pop in to us. Our other local suppliers are just as generous with their ideas.
And it's not just suppliers
Watching other fashion industries operate – from profit expectations to staff training – has convinced me that clothing retailers have got it uniquely wrong in every aspect of their business, from business models to staff training.
I intend sharing my conclusions with you all over the next few months. But first, I'm off to fortify myself for the task – with a few glasses of Collagin .