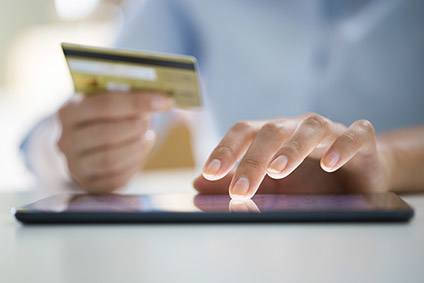 There's no escaping returns, but trying to change customer behaviour risks losing sales altogether. The trick is for retailers to manage the process more efficiently to minimise lost profits. Georgia Wickes and Hamish Wilson, of change management specialist Newton, explain the returns conundrum and how retailers should embrace the changing consumer landscape to ensure supply chains are fit for the future.
Retailers are battling a rising tide of returns – reportedly worth some GBP7bn (US$9.2bn) a year – as online shopping continues to account for an ever-larger share of sales. Out of this, the highest rate of returns is from the clothing and footwear sector, according to data and analytics firm GlobalData.
Returned purchases have always been a headache for retailers, but Newton believes they need to embrace the opportunity and tackle this issue – or risk losing customers.
Says Georgia Wickes: "Over the past five years the returns rate from online orders hasn't really moved that much, sitting somewhere between 20%-30% (compared to returns to traditional brick and mortar stores of between 8%-9%) depending on the retailer. However, what has changed is the proportion of sales that online represents; for instance, online is now nearly 20% of total GBP48.5bn clothing, footwear and textile sales – a huge increase compared to just five years ago when it represented 12.5% of sales.
"Online retailing is set to continue its upward trajectory and the global online fashion market is expected to capture 36% of total fashion sales by 2022. With no signs of the market slowing, the cost of returns will continue to rise, meaning retailers need to embrace the opportunity and ensure an efficient returns process is in place to mitigate additional costs."
Wickes' comments echo research underlining that more than a quarter of UK retailers have seen an increase in the volume of returns. Rates are even higher amongst apparel retailers, with 37% reporting that refunds have risen since 2016.
"Not all returns are equal"
"However, it's important to understand that not all returns are equal," says Hamish Wilson. "Firstly, there's a 'normal return,' where the customer isn't happy, or the product is faulty. Then you have the shoppers who want to recreate the 'fitting room' experience at home by buying multiple products, and variations in size and colour, to try before choosing what to keep and returning the rest – these are the shoppers that retailers don't want to lose.
"Finally, there are the fraudulent returners who purchase an item to wear once before returning it for a full refund. Some have even been known to purposefully damage a product to guarantee their refund.
"Despite the costs involved in processing a rising volume of returns, forward-thinking retailers are adapting to suit how consumers want to shop. But it is a balancing act. Many stores are seeing Instagram influencers photograph and return items. They're quite possibly driving more sales from their loyal followers, but should they be allowed to return the item?"
In 2017, online fashion retailer ASOS launched Try Before You Buy (TBYB) for its app users, which allows them to only pay for items they intend to keep. While some retailers are turning to Klarna, a Swedish banking company that allows customers to order from a retailer and return items without paying anything upfront. Instead, payment is taken after 30 days, interest-free. An attractive offer for consumers and while it may result in increased sales for retailers, it comes with the risk of disproportionate increases in returns, due to the removal of any barriers to purchase.
Today, the majority of online retailers (55%) offer free returns and 41% consider them to be one of their strongest selling points. Indeed, a further 37% of claim-free returns has actually led to increased customer satisfaction.
Certainly, a more flexible approach could actually boost sales and retain customer loyalty: 69% of shoppers expect free returns to be standard, and 18% claim they will only choose a retailer that offers them.
Wickes adds: "Some organisations have cracked down by banning customers who have a high returns rate. But retailers could be shooting themselves in the foot with a 'one-size-fits-all' policy that also affects innocent customers – an easy and free returns policy could be a significant driver for customer gain and retention."
As well as Asos, she points to Zappos, an American footwear retailer owned by Amazon that also uses free and simple returns as a marketing tool to increase sales. "Zappos claims that the most profitable customers are actually the ones who send back the most – sometimes returning up to half of their order. Should retailers apply non-discriminatory policies that could damage sales? Or should they instead use data to better understand their shoppers and then decide how best to support those customers with solutions."
Competitive advantage
Even with the risk of losing profitable customers, more than half of retailers are attempting to change customer behaviours instead of making it easy and cost-effective to process returns. They believe this will help them ensure merchandise is quickly available to re-sell.
There are several ways in which retailers can gain a competitive advantage by solving the returns conundrum. For example, instead of penalising the customer, retailers can use data to understand customer behaviours and use the returns process as an incentive to increase sales and customer satisfaction. And taking a data-driven approach could not only mitigate the financial impact of returns but also help bricks and mortar stores compete more effectively with online-only retailers.
Says Wilson: "We know that 50% of customers believe it is faster and easier to return an item to a store. At the same time, 35% of shoppers say they would rather return a product to a store so that they can immediately exchange it for something else. This not only allows traditional retailers to offer a higher level of customer satisfaction but also ensures they keep more of the potential spend in-store, while also driving footfall. Of course, the key caveat is that this requires retailers to accept returns in store in the first place – something requiring the retail and supply departments to work in unison – not necessarily as easy as it sounds."
Typically, products might be re-processed multiple times through the supply chain network: a returned item will be sent back to a re-processing site, and then to a distribution centre before being sold to a different customer. To ease this process, retailers need to utilise existing transport networks to return stock to a distribution centre for reprocessing. Wilson suggests that costs can be mitigated by assessing the burden and efficiency of reprocessing. For example, has the retailer fully optimised its available transport routes? Is it using the right level of automation to assist the returns process?
Says Wilson: "At this point, most, if not all of the margin will have been eroded. How much this costs and where those costs lie depends on whether the retailer owns and operates its own network or relies on a third party to provide some or all of the service.
He confirms that the key departments affected by returns are typically commercial (pricing/strategy) and supply/operations (cost). "The problem is that we often find that these two departments work in silos, rarely sharing data. There is much to be gained from greater communication between these teams to ensure they're both working towards a common goal.
"Some retailers believe the solution here is to buy more to circumvent turnaround times in the supply chain and returns process. However, by not addressing supply chain inefficiencies, returned items are almost guaranteed to being sold at a marked down price – resulting in even greater losses."
Deploying data
Whatever the strategy employed, Newton stresses that it's absolutely essential that every action is rooted in fact-based decision making and a comprehensive understanding of where the main costs are.
Wilson suggests that the opportunities to utilise data are boundless. "Advances in technology mean that there's so much that can be done with data – both on a retailer's customer base and the costs associated with retail returns. Third-party suppliers, such as Optoro, specialise in working with retailers to take existing data and use it to manage returns more efficiently, even liquidating products through its own channels. However, larger retailers shouldn't need to use a third party. All of the data is available to them and they have the ability to use it if they know where to look."
And Wickes adds: "Finding and prioritising opportunities requires gathering an accurate picture of what is really going on at the front line by capturing data through studies and surveys in-store and the wider supply chain network. This information then needs to be corroborated using big data analysis of customer transactions and activity, movement of stock through the supply chain and performance of each part of the network."
Newton believes this presents retailers with an opportunity to better understand customers and their behaviours, meaning they can implement an optimal returns policy, without penalising valuable customers and more critically, losing sales.
"Part of our work with major retailers includes the analysis of customer behaviour and spend to identify an optimal returns policy, which in turns increases the capacity and efficiency of the supply chain and removes cost from the returns process.
"Crucially, we estimate that by streamlining the returns process and reducing costs, retailers could see savings of as much as 50%," adds Wilson.
In conclusion, Newton confirms that the biggest wins will come from retailers garnering a better understanding of where their main costs are within the supply chain. Better visibility and insights into existing operations are a pivotal first step in trying to create a more efficient returns process. And as online shopping – and subsequently returns – continue to increase, it will become imperative that stores make data and fact-driven decisions that can deliver a positive change to their bottom line.