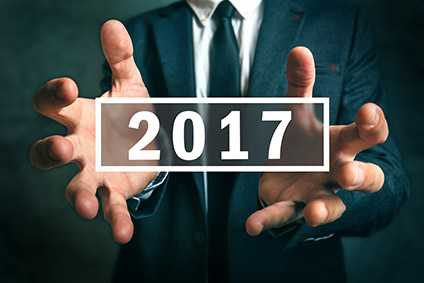 Some of the top interviews on just-style in 2017 were with Dr Arkebe Oqubay, a minister and special advisor to Ethiopia's Prime Minister; Katharine Stewart, Primark's director of ethical trade; Maniwanen Marimutu, chairman of Busana Apparel Group; and John Cheh, vice chairman and CEO of Esquel Group.
Ethiopia sets its sights on $30bn apparel exports
Ethiopia is raising the bar on its garment and textile ambitions, targeting exports worth $30bn by 2025: a huge goal for a country whose annual shipments currently sit at just $115m. Speaking for the first time about the plans, Dr Arkebe Oqubay, a minister and special advisor to Prime Minister Hailemariam Desalegn, shares with just-style the "bold vision" he believes will transform this East African nation into a compelling new sourcing hub for brands, retailers and their suppliers.
Why Primark is working to do "the right thing"
Unlike many other major apparel firms, value fashion chain Primark chooses not to openly set targets for its sustainability and ethical commitments, but instead "just get on and do it," as Katharine Stewart, Primark's director of ethical trade, tells just-style. Yet in recent years the retailer has started to open up about its work to engage more closely with its supply chain: in particular, turning its focus to ensuring all the cotton in its products is sourced sustainably.
Busana expands to build business with leading brands
For a business that even its chairman Maniwanen Marimutu admits is "low profile," Busana Apparel Group has high ambitions. Here he tells just-style how Indonesia's largest woven apparel exporter is on a drive to expand its domestic capacity, has set up its first factory in Ethiopia, is exploring opportunities in Vietnam, and eyeing new products as it builds the business to lead in each of its categories.
Clarks manufacturing model steps into a faster future
With a history in shoemaking that goes back almost 200 years, footwear giant Clarks is about to take a step into the future with a new model to bring innovative shoe manufacturing back to the UK. CEO Mike Shearwood and sourcing director Antony Perillo spoke to just-style about the company's multi-million pound investment to slash lead times and bring more agility to its sourcing portfolio.
Esquel CEO emphasises efficiency and sustainability
A leading and long-term supplier to global names such as Marks & Spencer, Ralph Lauren, Tommy Hilfiger, Nike and Hugo Boss, Hong Kong-based shirt manufacturer Esquel Group is testing a new territory as it broadens its sustainable horizons, as vice chairman and CEO John Cheh explains.
How C&A Foundation is trying to transform fashion
Driven by concerns the fashion industry isn't working to improve the lives of the 150 million people who make our clothes, the C&A Foundation is tasked with the single goal of making it a force for good. Here executive director Leslie Johnston tells just-style how the corporate foundation affiliated with global fashion retailer C&A is trying to be the catalyst that transforms the sector to be both sustainable and responsible.
How KiK is raising the bar on working conditions
After garments made for KiK were found at each of the factories involved in the apparel industry's biggest tragedies, the low-cost German clothing chain is on a mission to raise the bar on working conditions within its supply chain. Recent developments include legally binding audits at supplier factories, and the extension of building safety assessments to Pakistan, as Ansgar Lohmann, head of KiK's Corporate Social Responsibility department, explains.