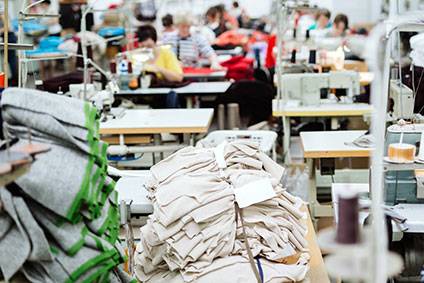 An ongoing legal case in London could provide the impetus for significant reforms to improve human rights protections for workers in the garment industry. While not related directly to clothing companies, it sounds a warning that brands and retailers should be prepared to demonstrate effective human rights due diligence.
In September 2019, the UK law firm Leigh Day began a claim against the British American Tobacco (BAT) company for profiting from abusive purchasing practices on tobacco farms. The claimants, Malawian farmers who are part of BAT's supply chain, contended that they were paid such low amounts that they could not afford to work their tobacco fields without using child labour. As a result, a global company's legal responsibility for its purchasing practices and labor abuses in its supply chain will receive strong scrutiny.
The garment industry has long been riddled with bad purchasing practices. In a 2019 report, 'Paying for a Bus Ticket and Expecting to Fly,' Human Rights Watch added to a growing body of work discussing how brand purchasing practices fuel labour abuses and unauthorised subcontracting.
Brands may themselves fuel unauthorised subcontracts and factories' non-compliance with international labour standards and local labour laws through a combination of factors. These include low purchase prices, poor forecasting of their needs, insufficient lead times for production, unfair financial penalties and other contractual terms for suppliers, and poor oversight over buying agents.
Unauthorised subcontracting is among the most dangerous risks for workers and brands. The workers in small factories that secretly produce for large brands often don't suspect they are part of a shadowy operation. These factories usually operate out of sheds or dodgy buildings with poor fire and building safety. The brands' claims they didn't authorise production without showing the steps they are taking to stop causing or contributing to unauthorised subcontracts through their own purchasing practices, are not convincing.
Similarly, another intractable challenge in the industry – excessive and forced overtime – can have a direct impact on workers' safety. There are numerous examples of workers being forced to work excessively long hours and sleeping inside factories because it's too late to travel home safely. There are also examples of migrant workers living on factory floors because they don't earn wages that allow them to rent decent housing and still afford other basic expenses.
Taking responsibility
These problems can only be resolved if brands act on their responsibility to ensure workers earn a living wage. Without living wages, workers are less able to resist factory demands for excessive overtime.
Many brands contend that one brand or retailer alone cannot change industry-wide problems. Some also point to unscrupulous suppliers. The need for collective brand action and the role of suppliers is no doubt relevant. But in the ultimate analysis, nothing prevents a brand from cleaning up its buying practices to reduce its complicity in abusive cost-cutting by factories.
Brands should make a modest beginning toward more meaningful action on the living wage front and carry forward three concrete steps in 2020.
First, brands should map out living wage estimates in each of their sourcing destinations based on those developed by reliable organisations like the Global Living Wage Coalition and the WageIndicator Foundation, or commission studies to develop estimates where none exist. Further, for every sourcing destination, brands should know and show that they are aware of the shortfall between statutory minimum wages, living wage estimates, and average take-home pay for a regular workday. Producing and publishing such living wage estimates for every sourcing destination will also equip workers to collectively bargain for better wages using such estimates.
Second, brands should adopt strong costing tools that project fair prices and combine them with internal oversight to flag and disallow purchasing teams from placing orders below a certain purchase price for every garment style. This is especially needed to ensure that purchasing teams don't place orders at prices that do not support the payment of living wages.
Third, new worker-driven monitoring tools show that it's possible to get workers to independently verify their wages. For example, the WageIndicator Foundation's project in Indonesia, Gajimu, has been collecting garment workers' wage slips and interviewing garment workers. Workers' average wages are published online and can be filtered by factory.
Ensuring that brands rely on worker-driven wage monitoring is important. Brands' monitoring teams should look to incorporate such assessments so they don't solely rely on discredited social audits. Combining independent and creative worker-driven wage verification with purchasing practices reform will keep up the pressure on factories to ensure that they pass on the benefits of the purchasing reforms to workers.
The era when companies could get away with claims and advertisements about sustainable and ethical operations in their supply chains is slowly being chipped away by strategic legal actions like the one in the UK. Brands and retailers should be on notice.
About the author: Aruna Kashyap is a lawyer who works as a senior counsel for the women's rights division of Human Rights Watch. Her work focuses on women's labour and economic rights and violence against women. She has also researched and litigated in India with a leading legal aid non-profit, India Center for Human Rights and Law, where she worked on juvenile justice, sexual abuse, and children's rights to education and food.