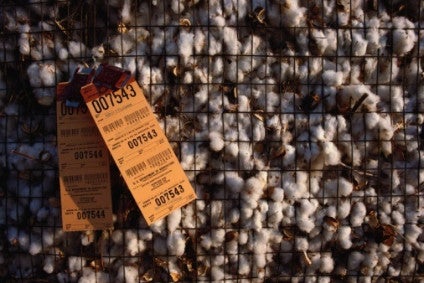 Ethics have never been more important to consumers. From sustainability to fair trade and welfare standards, savvy brands know it is vital to ensure that ethical production, not just price, is hardwired into their supply chains. But in an age where products often cross multiple borders and pass through several sets of hands before reaching the shelves, how can producers, manufacturers, suppliers and retailers ensure they can back up their claims on the label?
Supply chain managers know that packaging and labels only tell part of the story. Fraud can take place at any stage, and labels are only as reliable as the person applying them. If you want to identify illegal substitution or blending of fibres, the truth lies within the product itself.
That's why companies are increasingly using forensic science to test the intrinsic properties of the products themselves to be certain they can be fully traced back to their stated origin.
Brands and suppliers have taken note of consumer values
In the clothing sector, shoppers today are spending more on ethically produced items, and less on conventional apparel.
Consumer demand for ethical fashion is at a record high, with expenditure hitting GBP81.3bn (US$104bn) in 2016. A third of consumers say they prioritise sustainability over price, rejecting synthetics in favour of natural fibres that they believe have less environmental impact.
How well do you
really

know your competitors?

Access the most comprehensive Company Profiles on the market, powered by GlobalData. Save hours of research. Gain competitive edge.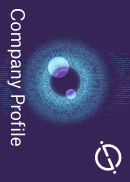 Company Profile – free sample
Thank you!
Your download email will arrive shortly
Not ready to buy yet? Download a free sample
We are confident about the unique quality of our Company Profiles. However, we want you to make the most beneficial decision for your business, so we offer a free sample that you can download by submitting the below form
By GlobalData
This was even a hot topic during London Fashion Week this year, as the British Fashion Council urged designers to consider the ethics and sustainability of their supply chains, recognising an increasing industry trend – sustainability and ethics is fast becoming a way of life for many companies, rather than simply being a factor to consider at the manufacturing level.
Amongst consumers, research has shown that when deciding between two brands, they will increasingly choose the one that they think has the most positive impact on society, and they are willing to pay a premium for this assurance. It's no surprise that many brands are now offering their own sustainably-sourced ranges.
A number of household brands have even signed pledges promising they will not use materials of unethical origin. Kering and the Adidas Group, for example, are two of 250+ signatories to join the Responsible Sourcing Network's Uzbek and Turkmen Cotton Pledges, after both governments came under fire for forcing citizens, including young children, to labour in the fields as part of the annual cotton harvest. The Pledge requires that companies ensure their products are devoid of Uzbek and Turkmen cotton.
Similar guidelines exist for wool in the Responsible Wool Standard criteria, which demands that sheep are not injured, killed or frightened during the shearing process, and never subjected to 'mulesing'. Companies such as H&M have committed themselves to only using wool taken from sheep raised by RWS-certified suppliers who meet these standards.
It is clear that the fashion industry is committed to addressing ethical issues within manufacturing. Increased public awareness has led companies to place ever more scrutiny on suppliers in order to protect their supply chains from fraud and unethical activity. They realise they have an opportunity to drive change and will ultimately be held responsible for any malpractice in their supply chain.
Brands are rightly concerned about unknowingly facilitating the very issues they want to take a stand against. The risks involved are both social and economic: a company which markets itself as ethical, but which is found to have inadvertently allowed slave labour into its supply chain, risks severe reputational and financial damage as a result.
An opaque supply chain creates high risk of fraud
Unfortunately, the sheer length of modern supply chains leaves even conscientious brands vulnerable to fraud, in spite of efforts to only buy materials from reputable sources.
In today's highly globalised industry, it is often impossible for companies to fully oversee every stage of their supply chain. Despite responsible sourcing initiatives and programmes aimed at guaranteeing products are manufactured ethically, global, fragmented supply chains create multiple stages during which fraud can occur without a brand's knowledge.
For most companies, labelling is the only indication of where a product originated – but labels can be counterfeited, allowing products to be blended, substituted or otherwise altered without detection. The stages of growing, scouring/ginning, spinning and knitting/weaving of wool and cotton fabrics to make a single product may happen in different countries all over the world – and at each point in the cycle there is potential for cheaper, unethically produced products to be mixed into a fabric before it is made into apparel.
That's why, despite suffering a drop in recorded demand due to the Cotton Pledge, Uzbekistan remains the world's sixth largest cotton producer. Cotton produced in Uzbekistan can be quietly woven into products without brands' knowledge or relabelled as coming from Kazakhstan – a country that has not been singled out by the Cotton Pledge. Companies trying their utmost to avoid cotton produced by human slavery may be duped into buying it anyway.
In the past, problems like these were kept within the industry, but social media and consumer activism mean that companies can no longer simply brush ethical issues under the rug. Luxury conglomerate Kering's chief sustainability officer, Marie-Claire Daveu, is among the leading industry figures to have noted that social media is now acting as a watchdog, with consumers increasingly holding brands to account.
Companies which pledge to produce apparel ethically but are subsequently found to have cracks in their supply chain can suffer severe reputational damage.
Forensic science provides traceability
That's why a number of brands and suppliers have begun to use forensic science to test their products at every stage of the production process – ensuring that they can back up claims about provenance and ethical production with hard evidence.
While the label on an item can be forged, its unique chemical makeup cannot.
Testing chemical elements inherent in a fibre can reveal where it was grown, creating a unique fingerprint for the product linking it back to its origin. This technique can be applied at any stage of the supply chain, giving suppliers and buyers confidence that they are not being defrauded.
Kering's "caring" cotton
One example of how forensic science allows textiles to be traced from field to store, is Oritain's recently announced partnership with Kering, Supima and Albini Group to develop a fully scientifically traceable organic cotton fabric.
Kering demands that suppliers fulfil ethical criteria from its list of Standards for Raw Materials and processes before working with them, and Oritain independently tests products to ensure these standards are met.
Cecilia Takayama, director of the Materials Innovation Lab at Kering, has commented on how traceability is key to Kering's business. "Traceability in fashion's fragmented and global supply chains is imperative to create real change. At Kering we are focused on sustainable raw material sourcing and this innovative technology for our organic cotton supply chain will enable our Materials Innovation Lab greater visibility to verify farming best practices and fibre quality; ensure integrity within the supply chain; and guarantee alignment with our Kering Standards."
Under the new partnership, Oritain has analysed the chemical properties of organic Supima cotton fibre itself to create a fingerprint, and to allow a garment to be traced back through the supply chain to the field in which it was grown – verifying that it has not been substituted, blended or tampered with.
This allows the end consumer to have total confidence that the cotton was grown by Supima and woven and dyed by Albini.
Responsibly sourced wool at M&S
Marks & Spencer has launched eight pieces of tailoring made using RWS-certified wool as a part of its Plan A eco and ethical commitments to animals, the environment, and supply chain transparency. Oritain assists by tracing the wool back to the network of New Zealand farms that it comes from.
Making its sourcing transparent in this manner is part of M&S's commitment to supporting ethical production within the wool sector – a growing importance to both producers and consumers.
As technology continues to put sourcing issues into the public spotlight, supply chain security will become increasingly paramount, creating new challenges for companies with complex, global supply chains.
But technology can also help brands see into the dark corners of the supply chain where these issues arise, so that they can be identified and prevented. By strengthening the traceability of products, brands and suppliers can isolate bad practice in the industry, protect their reputation, avoid quality fade, and ultimately deliver more of what consumers want: good quality fashion, ethically and sustainably produced.
About the author: Rupert Hodges is executive director at Oritain, a world-leading forensic science company able to test and trace provenance with high precision, using a product's intrinsic properties to ensure trust in global supply chains.