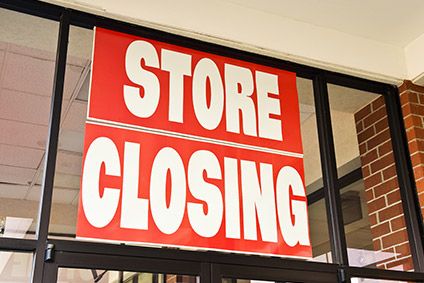 In just a few short weeks our industry has been turned upside down by the global spread of coronavirus. The question now is what will fashion retail be like when the pandemic is over? Here, Malcolm Newbery shares his thoughts on life after Covid-19.
Fashion retailers were already in trouble before the coronavirus due to the relentless switch of demand from physical stores to digital online. But almost overnight shops have been shuttered across North America, Europe and most of the industrialised parts of Asia. These are both the fashion consuming parts of the world – and the fashion producing ones, by which I mean all of design, branding and the production chain.
But what happens when the pandemic is over? Should company owners and managers be worrying about the relevance of their business model? What should businesses be thinking of changing?
In this piece, the approach I adopt is based on: What would I do with my business?
The Covid-19 effect
How well do you
really

know your competitors?

Access the most comprehensive Company Profiles on the market, powered by GlobalData. Save hours of research. Gain competitive edge.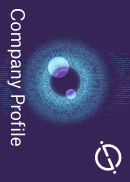 Company Profile – free sample
Thank you!
Your download email will arrive shortly
Not ready to buy yet? Download a free sample
We are confident about the unique quality of our Company Profiles. However, we want you to make the most beneficial decision for your business, so we offer a free sample that you can download by submitting the below form
By GlobalData
As of the end of March, a few things were clear:
Consumer demand for fashion in shops was already stagnant or falling;
Some retailers were in deep trouble because of high fixed property costs (rent and rates);
Fashion supply chains continued to be nervous about Brexit; now it is much more serious;
All the fashion shops have been shut;
Most of the shop staff will have be laid off unless socially conscious employers take advantage of generous government offers;
The supply chain is broken.
Most large retailers in the US, UK and continental Europe have cancelled all future production orders. Some are cancelling any orders not yet in their warehouses, using force majeure clauses in their buying contracts.
This means no new supply from April to at least September, because the average lead time from a low cost country is about five months.
Options for a future after Covid-19
There are three ways a fashion business can forecast the likely outcome of this situation:
The best case "bounce back scenario";
The middle case: "It will recover to something similar to now, but slowly";
The worst case: "The model is broken. When we recover, the industry will be different".
"Bounce backers" included until recently, those two always optimistic world leaders, Donald Trump and Boris Johnson. The former said "We are in great shape" whilst New York and California closed down and their virus cases grew greater than either China or Italy. He then said the US would be back to normal by Easter. No-one believed him. Johnson promised to "turn the tide on Coronavirus in 12 weeks." No-one knew what "turn the tide" meant, and it certainly was not going to happen.
Nobody likes to think about the worst case scenario, but that it what I believe any sane business leader should do, whilst hoping for the middle case. So this is my view on what will happen to the fashion retail economy in most of the industrialised world.
Conclusions on my business future after Covid-19
The "bounce backers" are wasting their time and our patience.
Consumers will have lost so much income that even if they wanted to go back to shopping for fashion, they would not be able to.
At least 20% of the shops will no longer be there. Once closed (and they all are now), these 20% will never re-open.
Airline capacity may recover eventually, but not in the short term. So the airfreight of samples will take months, maybe years to recover. Imagine we come out of the pandemic in autumn 2020. We have already lost spring/summer 2021 and probably autumn/winter 2021 as well.
So from a personal point of view, I would not spend any time thinking about this approach. This is because:
I would assume that the remaining consumers would buy more online because they have got used to avoiding physical shops, and because there are fewer shops.
I would accept the circular nature of the demand/supply argument, which goes: Fewer physical consumers drives more shop closures; More closed shops on the high streets means lower footfall in total; And then it goes round in circles – lower footfall leads to more shop closures, leads to lower footfall, and so on.
I would not assume that when Covid-19 is over, consumers will automatically revert to their pre-outbreak purchasing behaviour.
If it is the case that consumer behaviour changes, then the most likely changes will be:
The experience of using more home deliveries will accelerate the percentage of clothing, as well as food, bought online.
The experience of doing without clothing will put people off returning to their previous shopping patterns;
The shock of seeing the world crippled by a virus will change attitudes towards saving the planet by travelling less, and buying clothing in a more sustainable manner, which means buying less.
In that situation, and from my position of self-isolation with a partially shut-down fashion business, what is my thinking for life after Covid-19? It has eight strands (seven "normal" and one outside the box).
#1: Speak to the bank to secure funds that are enough to cover imminent losses, but also to invest for the future. Borrowing is not optional. For virtually every business, it will be essential, and I hope and suspect that governments all over the world will force banks to lend at attractive rates.
#2: Review the capacity of my warehouse for dealing with imminent rises in online consumer orders, and a long-term shift from shop purchases to online. If, at the moment before Covid-19, the balance was 80% shops, 20% online, I would model for 70/30%, 60/40% and 50/50%. Be aware that the shift to picking in bulk (because it is more efficient) but then packing in ones, is more labour intensive and requires different order processing for fulfilment computer routines. Be aware that the online returns exposure is very different from that in stores, where the consumer has already tried the garment on.
#3: Review my shop profitability for the last full year and, however much of this year applies, up to the end of February 2020. Rank them in profitability in GBP and as a % of sales. Do not use gross margin for this; use operating profit after staff and store property costs. Ignore head office charges and the company interest bill. Also check the end of lease date on every shop.
#4: Plan to close (or never re-open) the worst 50% of the shop portfolio. This would normally be influenced by when the leases come to an end. But these are not normal times.
#5: Conduct a rigorous review of the supply chain. As well as airlines facing a complete change in their historical operations set-up, something similar is anticipated for sea freight. If you currently source from a low cost, low facilities and infrastructure country such as Myanmar or Bangladesh, consider the effect on your lead times and potential costs of fewer services, higher port charges etc. Low cost countries may also come out of the Covid-19 crisis with greater upwards pressure on their labour costs, regulations and general working conditions. The supply chain is liable to look like a new landscape after the virus.
#6: Brands are currently repurposing shuttered stores to act as short-term fulfilment centres for local distribution to consumers. While some of those stores will never re-open as stores, they may be viable as long-term local distribution centres. This idea connects with point 4 above. "There is a powerful lesson to learn – [companies] that do survive need to invest in robust fulfilment solutions," said Andrew Wyatt on 31 March. He is CEO and co-founder of Cala, a New York fashion production platform that offers direct-to-consumer fulfilment. A current example of this is US mass market retailer Target. It already fulfils 80% of its digital orders from physical stores.
#7: Consider the head office implications (design, product development, website marketing, payment systems) of:
Returning to sales levels as before Covid-19, but at the 70/30, 60/40 and 50/50% splits.
Running a business at 80% of its former sales on the same three models.
Running a business at 60% of its former sales on the same three models.
And finally, embrace the unthinkable. Consider a sale of the entire business to either a larger direct competitor or to a big internet player. Even before the virus, this was happening in both the US and UK. In that option, at least, there will be some business for private equity investors and their advisors.
Management consultant Malcolm Newbery recently wrote a number of articles for just-style on the subjects of Benchmarking, Cost Cuts, and Business Transformation. At the time, they were just thought pieces. Now they are cold hard reality, and a matter of life or death for fashion retail business owners and managers. Click on the following links to read: