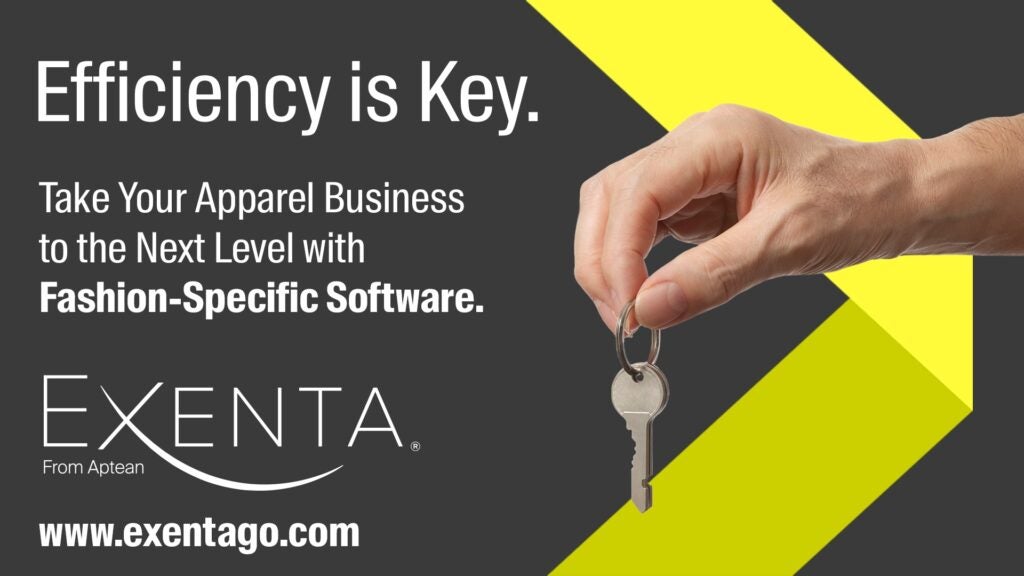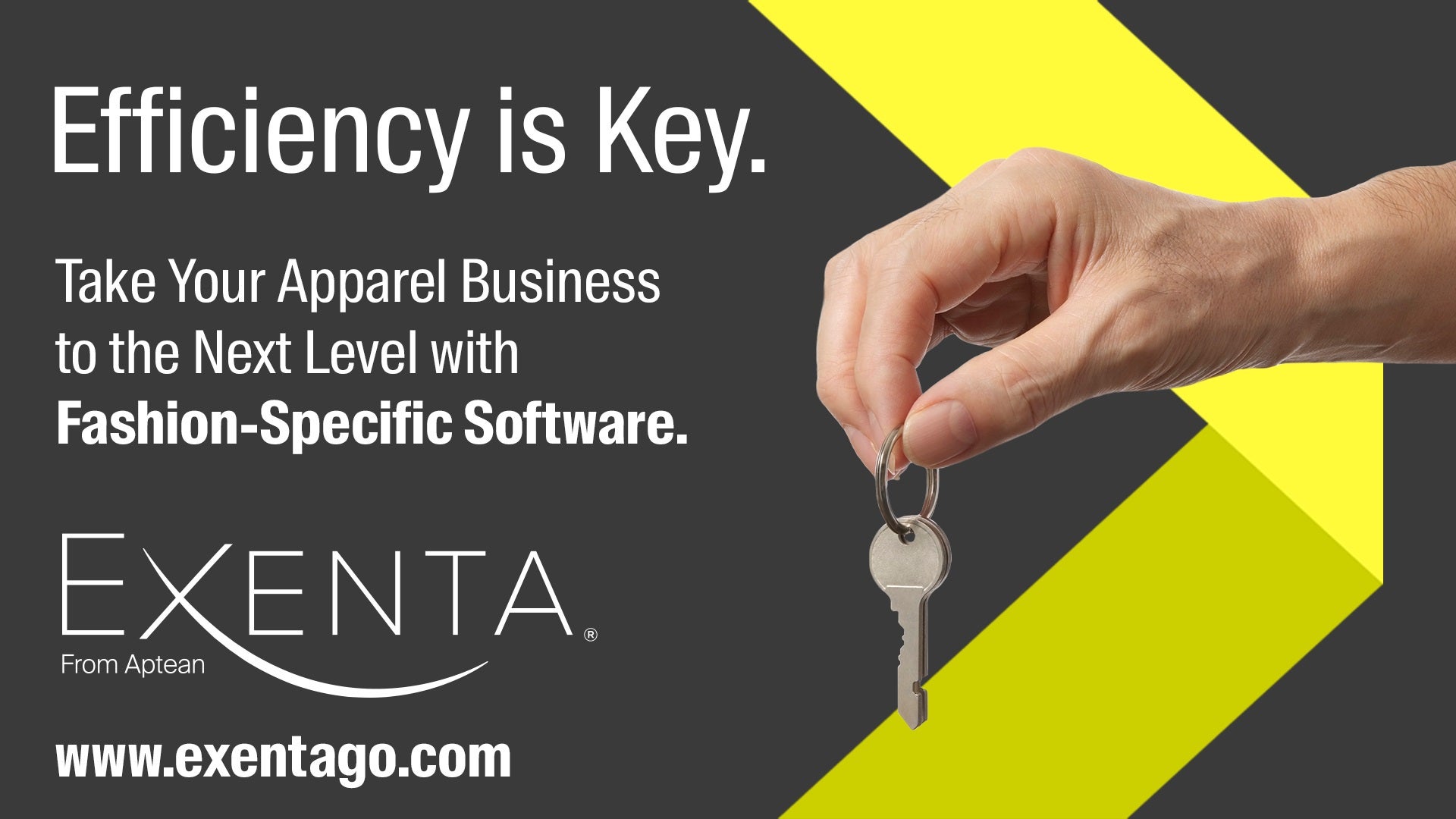 Exenta from Aptean provides software solutions specific to the fashion industry. With a modern system in place, you can achieve greater operational efficiency, improve order accuracy, and increase your global supply chain visibility.
Whether you are looking for an enterprise resource planning (ERP) software system, a cloud-based product lifecycle management (PLM), or more visibility on the floor with a Shopfloor Control system, we have the solution to propel your fashion business to the next level.
Software solutions for the fashion sector
Exenta from Aptean ERP

– With Exenta from Aptean ERP, you can simplify supply chain operations and make it easier to manage processes. Using real-time data, you can effectively manage inventory levels, improve visibility, reduce chargebacks and more.
Exenta from Aptean PLM – Exenta from Aptean's cloud-based PLM helps to streamline and automate key processes, such as line management and design, simple tracking, tech pack development, sourcing and costing.
Exenta from Aptean Shopfloor Control – Take control of every process on your shop floor thanks to complete visibility with Exenta from Aptean Shopfloor Control. Align communication between associates and managers with this modern tablet-run solution.
Boost efficiency, streamline processes and digitise supply chain
To stay ahead in the fashion industry, it is essential to have an integrated digital supply chain. A modern system will support your apparel business by making it easy to manage business processes and providing real-time data across the supply chain at your fingertips.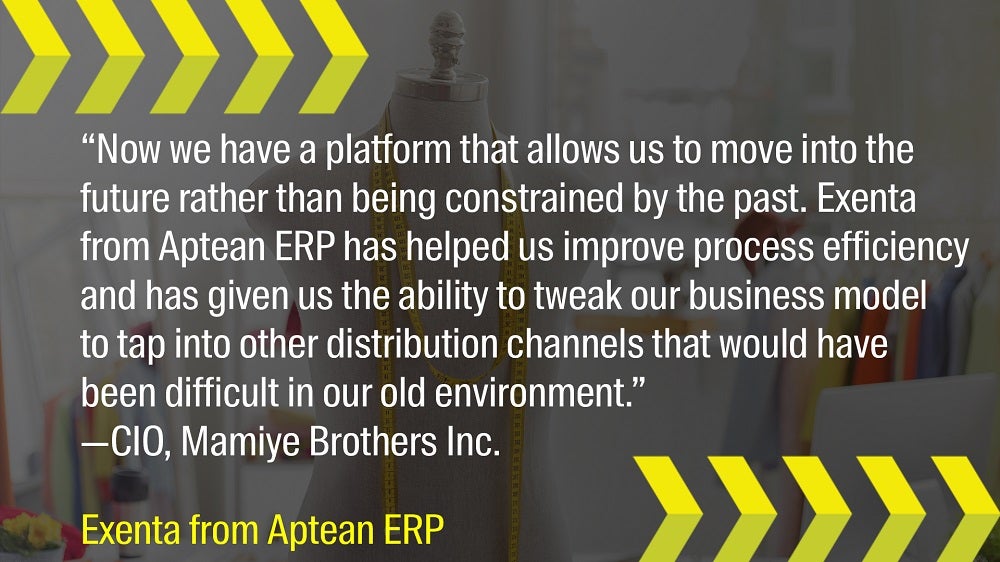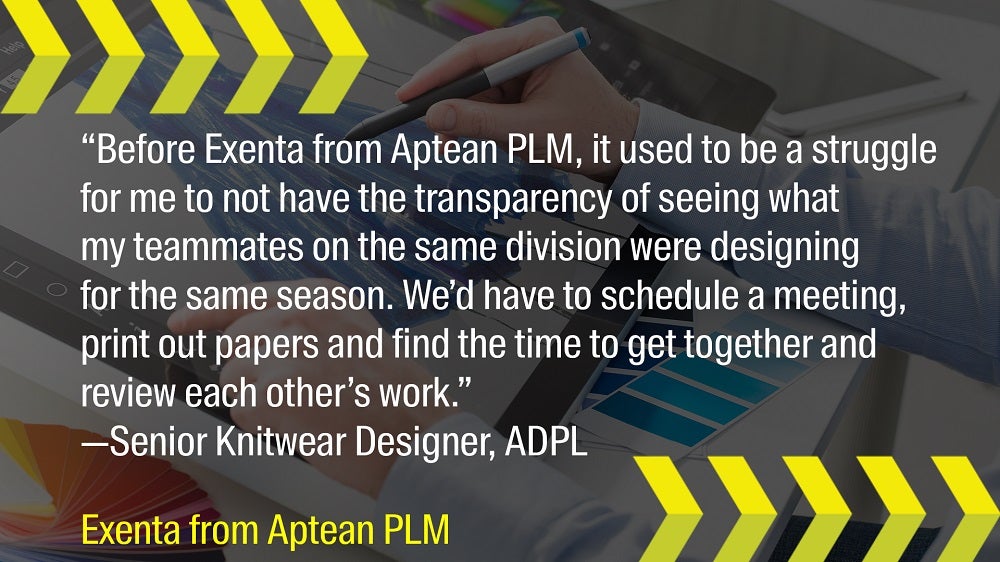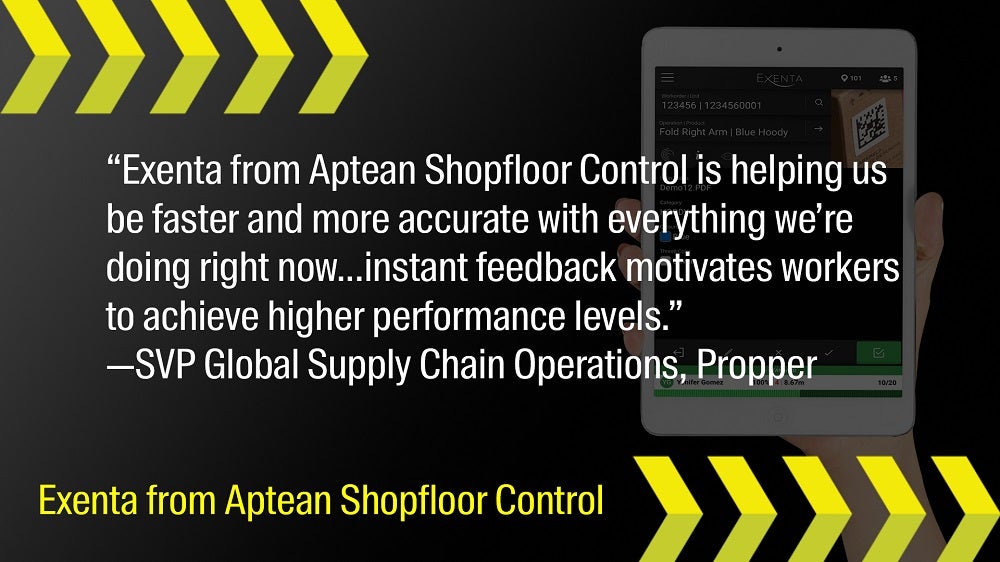 Every business has its unique operational and administrative needs. With Exenta from Aptean, critical process can be automated, design processes can be optimised, and plant operations can be streamlined. By integrating processes and information, our end-to-end solutions empower apparel, footwear, accessory and related fashion companies with more responsive internal and supply chain operations, better-informed decision-making, and improved collaboration and client satisfaction that can result in increased sales and margins.
Tailored solutions designed for unique challenges
What are some of the biggest challenges your business is currently facing today? Production tracking? Lack of access to accurate data? Slow or inefficient operations? Low employee morale?
What if you could control and improve some of those challenges? Exenta from Aptean software solutions were created specifically for the fashion industry, so no matter what your challenges are today, tomorrow, next month, or next year, we'll help you be Ready for What's Next, Now®.
About Aptean
Aptean aims to solve future challenges with unique, purpose-built software and superior customer experiences from our skilled team.
Interested to see how Exenta from Aptean's premium software can help transform your business? Request a free demo today at www.exentago.com/demo-request.