The future of the apparel industry will be shaped by a range of disruptive themes, with artificial intelligence (AI) being one of the themes that will have a significant impact on apparel companies. A detailed analysis of the theme, insights into the leading companies, and their thematic and valuation scorecards are included in GlobalData's thematic research report,Artificial Intelligence (AI) in Retail and Apparel – Thematic Research. Buy the report here.
As ecommerce sales have increased following the Covid-19 outbreak, retailers face increasing pressure to bring customers back to their brick-and-mortar stores. More than ever, customers now favour experiences over products. Retailers have been implementing AI to enhance customer experiences and improve operational efficiency. One of the most adopted use cases of AI technology across apparel and beauty in-store is magic mirrors, which have been deployed by several retailers. Akin to the idea of magic mirrors, online retailers have integrated similar try-on AI features. Retailers have launched AI and augmented reality (AR)-enabled applications that allow users to virtually try on make-up products and try out a new hair colour or hair cut on their smartphone. Through being able to test products and styles virtually, consumers are protected against any adverse skin reactions. They can also experiment with their look without taking drastic steps, aiding rapid decision-making.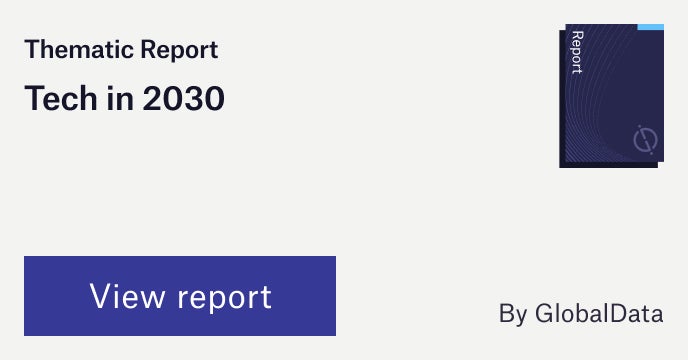 Consumers that had previously been reluctant to shop online have embraced ecommerce during the Covid-19 pandemic. Amid the shift to ecommerce, several retailers have adopted AI-integrated personalisation as a part of their customer loyalty strategy. Retailers often use the personalisation of marketing communications as a recovery strategy to prevent lost sales from cart abandonment as it can help build traction and increase customer loyalty.
However, not all companies are equal when it comes to their capabilities and investments in the key themes that matter most to their industry. Understanding how companies are positioned and ranked in the most important themes can be a key leading indicator of their future earnings potential and relative competitive position.
According to GlobalData's thematic research report, AI in Retail and Apparel, leading adopters include: Zara, L'Oréal, NIKE, Chanel, LVMH and footlocker.
Insight from a top-ranked company
The NIKE Fit app allows customers to scan their feet with a smartphone camera to achieve accurate sizing. The AR technology uses a 13-point measuring system to map each foot's dimensions. The more people that use the app, the more data is collected, and the more accurate the app becomes. This will mean that customers receive the right fit for them and help reduce the number of returns for incorrectly sized shoes.
To further understand the key themes and technologies disrupting the apparel industry, access GlobalData's latest thematic research report on AI in Retail and Apparel.
Amazon
Home Depot
Lowe's
JD.com
Wayfair
The Kroger Co.
Apple
Alibaba
Walmart
Carrefour
Tesco
Rewe
Best Buy
Ceconomy
Walgreens Boots Alliance
Bed Bath & Beyond
FNAC Darty
Target
Kingfisher
Edeka
Auchan
Ikea
Rite Aid
Tengelmann
Ace Hardware
dm-drogerie Markt
Seven & I Holdings
CK Hutchison
Dixons Carphone
Adeo
Premium Insights
From
The gold standard of business intelligence.
Blending expert knowledge with cutting-edge technology, GlobalData's unrivalled proprietary data will enable you to decode what's happening in your market. You can make better informed decisions and gain a future-proof advantage over your competitors.