The future of the apparel industry will be shaped by a range of disruptive themes, with environmental, social, and governance (ESG) being one of the themes that will have a significant impact on apparel companies. A detailed analysis of the theme, insights into the leading companies, and their thematic and valuation scorecards are included in GlobalData's thematic research report,ESG (Environmental, Social, and Governance) in Retail and Apparel – Thematic Research. Buy the report here.
Sustainability has morphed into an umbrella term for ESG issues. The movement continues to gain momentum as consumers, governments, regulators, and the media turn the spotlight on corporations and demand action. Social inequality, corruption, tax avoidance and a lack of action on climate change are all issues that companies must now address head-on, in full public view.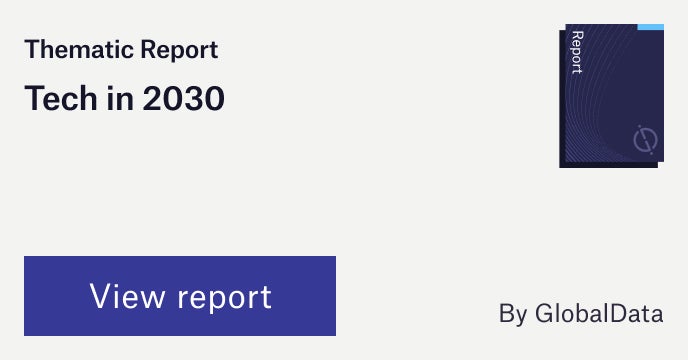 As the world begins to recover from the Covid-19 pandemic, several apparel companies have been trying to ensure that the future of global recovery is green. More than ever before, retailers are finding new approaches to future-proof their business while reducing their carbon footprint. The emergence of ecommerce platforms has created new opportunities, and Covid-19 had not only accelerated the online shift but also increased the importance of sustainability. Investing in sustainable practices not only helps retailers fight climate change but also allows them to cut costs in the long run. Many consumers are aware of the concept of greenwashing, so it is of utmost importance that retailers fulfil their ESG targets and goals. Retailers that fail to do so will likely receive backlash from consumers. By proving their authenticity across all aspects of ESG, apparel companies will attract ethical consumers and expand their customer base.
However, not all companies are equal when it comes to their capabilities and investments in the key themes that matter most to their industry. Understanding how companies are positioned and ranked in the most important themes can be a key leading indicator of their future earnings potential and relative competitive position.
According to GlobalData's thematic research report, ESG in Retail and Apparel, leading adopters include: NIKE, LVMH, Kering, Bestseller, Inditex, Fast retailing, Marks & Spencer and Gap.
Insight from a top ranked company
Hennes & Mauritz (H&M)
H&M scores an AA in the MSCI ESG ratings and is identified as a leading retailer in ESG. H&M's loyalty programme gives members points for making more sustainable choices, such as taking their old clothes to H&M's garment collection points and buying items made from sustainable materials. Though H&M is often criticised for greenwashing, it has long been more transparent than other fast fashion players, and it has taken this a step further by launching the Higg Index tool for a small number of items online in 31 markets. This index measures the environmental impact of manufacturing products across different measures and will be scaled up in the next year to include more products.
To further understand the key themes and technologies disrupting the apparel industry, access GlobalData's latest thematic research report on ESG in Retail and Apparel.
Amazon
Home Depot
Lowe's
JD.com
Wayfair
The Kroger Co.
Apple
Alibaba
Walmart
Carrefour
Foot Locker
Tesco
Rewe
Best Buy
Ceconomy
Walgreens Boots Alliance
Bed Bath & Beyond
FNAC Darty
Edeka
Auchan
Target
Kingfisher
Ikea
Rite Aid
Tengelmann
Ace Hardware
Wesfarmers
Seven & I Holdings
dm-drogerie Markt
Woolworths
Premium Insights
From
The gold standard of business intelligence.
Blending expert knowledge with cutting-edge technology, GlobalData's unrivalled proprietary data will enable you to decode what's happening in your market. You can make better informed decisions and gain a future-proof advantage over your competitors.