The future of the retail industry will be shaped by a range of disruptive themes, with artificial intelligence (AI) being one of the themes that will have a significant impact on retail companies. A detailed analysis of the theme, insights into the leading companies, and their thematic and valuation scorecards are included in GlobalData's thematic research report,Artificial Intelligence (AI) in Retail and Apparel – Thematic Research. Buy the report here.
AI refers to software-based systems that use data inputs to make decisions on their own and includes an array of technologies and subsets. As ecommerce sales have increased following the Covid-19 outbreak, retailers face increasing pressure to bring customers back to their brick-and-mortar stores. More than ever, customers now favour experiences over products. Retailers have been implementing AI to enhance customer experiences and improve operational efficiency.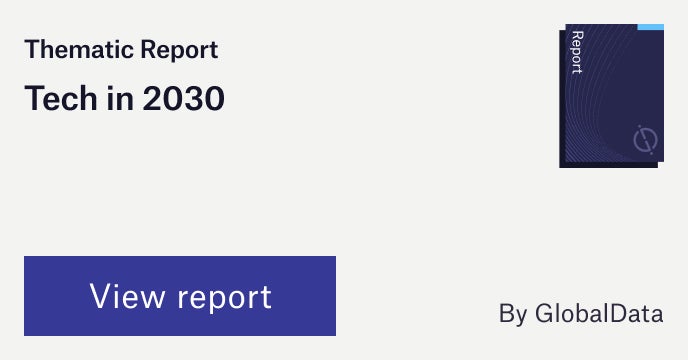 Consumers that had previously been reluctant to shop online have embraced ecommerce during the Covid-19 pandemic. Amid the shift to ecommerce, several retailers have adopted AI-integrated personalisation as a part of their customer loyalty strategy. Retailers often use the personalisation of marketing communications as a recovery strategy to prevent lost sales from cart abandonment as it can help build traction and increase customer loyalty.
However, not all companies are equal when it comes to their capabilities and investments in the key themes that matter most to their industry. Understanding how companies are positioned and ranked in the most important themes can be a key leading indicator of their future earnings potential and relative competitive position.
According to GlobalData's thematic research report, AI in Retail & Apparel, leading adopters include: Edited, Intelistyle, Modiface (L' Oréal), Quidini, Apple, Lowe's, Home Depot, Kroger, Zara, Alibaba, Amazon and IBM.
Insights from top ranked companies
Kroger
Kroger has partnered with Ocado to provide it with automated warehouses. In total, Kroger has announced plans for 10 Ocado customer fulfilment centres (CFCs). Kroger has also adopted AI to reduce its self-checkout errors and has deployed Everseen's Visual AI technology across 2,500 stores.
Lowe's
Lowe's has used in-store smart robots since 2016. The retailer partnered with Fellow Robots to design the LoweBot, which can answer basic questions inputted via text by employees or customers. Customers can ask the LoweBot for a product's location, and the device will accompany customers to the right part of the store. The LoweBot also monitors inventory and provides feedback on store stock.
Amazon
Amazon offers a slew of AI and ML services through AWS. These include pre-trained AI services for image and video analysis (Rekognition), conversational agents (Lex), and text-to-speech applications (Polly). Cloud ML platform SageMaker was launched towards the end of 2017. The most well-known AI product from Amazon is Alexa, its virtual assistant. As part of its Echo range of devices, Alexa gave Amazon an early lead in the nascent smart speaker market. Amazon orchestrates the world's largest fleet of mobile robots in its warehouses and has invested heavily in AI-related M&A activity, acquiring Canvas, a warehouse robotics company, in 2019, and Zoox, a leading autonomous vehicle start-up, in mid-2020.
To further understand the key themes and technologies disrupting the retail industry, access GlobalData's latest thematic research report on AI in Retail and Apparel.
Home Depot
Alibaba
Ikea
FNAC Darty
Edeka
Woolworths
Dixons Carphone
LVMH
Seven & I Holdings
Bestseller
Auchan
Next
Marks & Spencer
Bed Bath & Beyond
El Corte Inglés
Hennes & Mauritz
dm-drogerie Markt
C&A
Premium Insights
From
The gold standard of business intelligence.
Blending expert knowledge with cutting-edge technology, GlobalData's unrivalled proprietary data will enable you to decode what's happening in your market. You can make better informed decisions and gain a future-proof advantage over your competitors.