The future of the retail industry will be shaped by a range of disruptive themes, with environmental, social, and governance (ESG) being one of the themes that will have a significant impact on retail companies. A detailed analysis of the theme, insights into the leading companies, and their thematic and valuation scorecards are included in GlobalData's thematic research report,ESG (Environmental, Social, and Governance) in Retail and Apparel – Thematic Research. Buy the report here.
Sustainability has morphed into an umbrella term for ESG issues. The movement continues to gain momentum as consumers, governments, regulators, and the media turn the spotlight on corporations and demand action. Social inequality, corruption, tax avoidance, and a lack of action on climate change are all issues that companies must now address head-on, in full public view.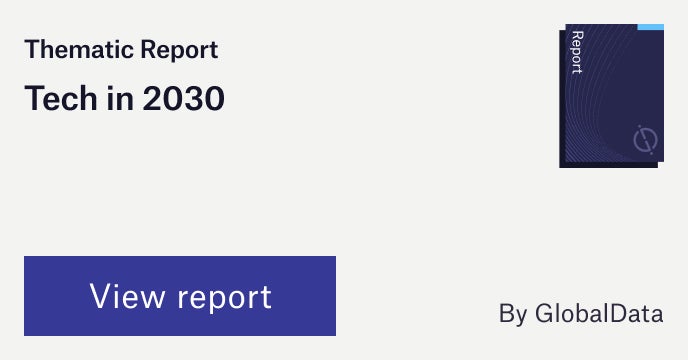 The emergence of ecommerce platforms has created new opportunities, and the Covid-19 pandemic has not only accelerated the online shift but also increased the importance of sustainability. Retailers are finding new approaches to future-proof their business while reducing their carbon footprint. Investing in sustainable practices not only helps retailers fight climate change but also allows them to cut costs in the long run. Many consumers are aware of the concept of greenwashing, so it is of utmost importance that retailers fulfil their ESG targets and goals. By proving their authenticity across all aspects of ESG, retailers will attract ethical consumers and expand their customer base.
However, not all companies are equal when it comes to their capabilities and investments in the key themes that matter most to their industry. Understanding how companies are positioned and ranked in the most important themes can be a key leading indicator of their future earnings potential and relative competitive position.
According to GlobalData's thematic research report, ESG in Retail and Apparel, leading adopters include: Intelligent Label Solutions (ITL), Marks & Spencer, Ikea, REWE, Home Depot, Edeka, Auchan, Dm-Drogerie Markt, Food Lion, Home Depot, Woolworths, Gap, Carrefour, Diageo and British American Tobacco.
Insights from top ranked companies
IKEA
IKEA launched a programme in June 2021 to work towards its goal of using 100% renewable electricity throughout its value chain. It also converted its lighting range to energy-efficient LEDs. One of IKEA's most sustainable items is its sofa frame that uses 13 assembly parts, as opposed to the original 122 parts. In turn, this reduces the amount of water, energy, and packaging used.
REWE
REWE stores run on 100% green electricity. Its Green Building stores have large glass walls to increase natural daylight and allow it to grow its own herbs on the roof and rear freshwater fish. The aquaponics circuit built on the roof means the fish and plants share the same water to reduce water waste.
Carrefour
Carrefour Group has been among the top five leading global retailers in the Dow Jones Sustainability Index (DJSI) for four years in a row. The DJSI indices assess the results of the Corporate Social Responsibility (CSR) policies implemented. Carrefour has also been given an A- in the Carbon Disclosure Project's (CDP) climate programme, a B in its Forests programme, and an A- in its Water programme. Carrefour has received an MSCI ESG rating of AA, making it a leader in sustainability.
To further understand the key themes and technologies disrupting the retail industry, access GlobalData's latest thematic research report on ESG in Retail and Apparel.
JD.com
Alibaba
Bed Bath & Beyond
FNAC Darty
Edeka
Auchan
Tengelmann
Seven & I Holdings
Hennes & Mauritz
Next
dm-drogerie Markt
Bestseller
Woolworths
El Corte Inglés
Dixons Carphone
Premium Insights
From
The gold standard of business intelligence.
Blending expert knowledge with cutting-edge technology, GlobalData's unrivalled proprietary data will enable you to decode what's happening in your market. You can make better informed decisions and gain a future-proof advantage over your competitors.