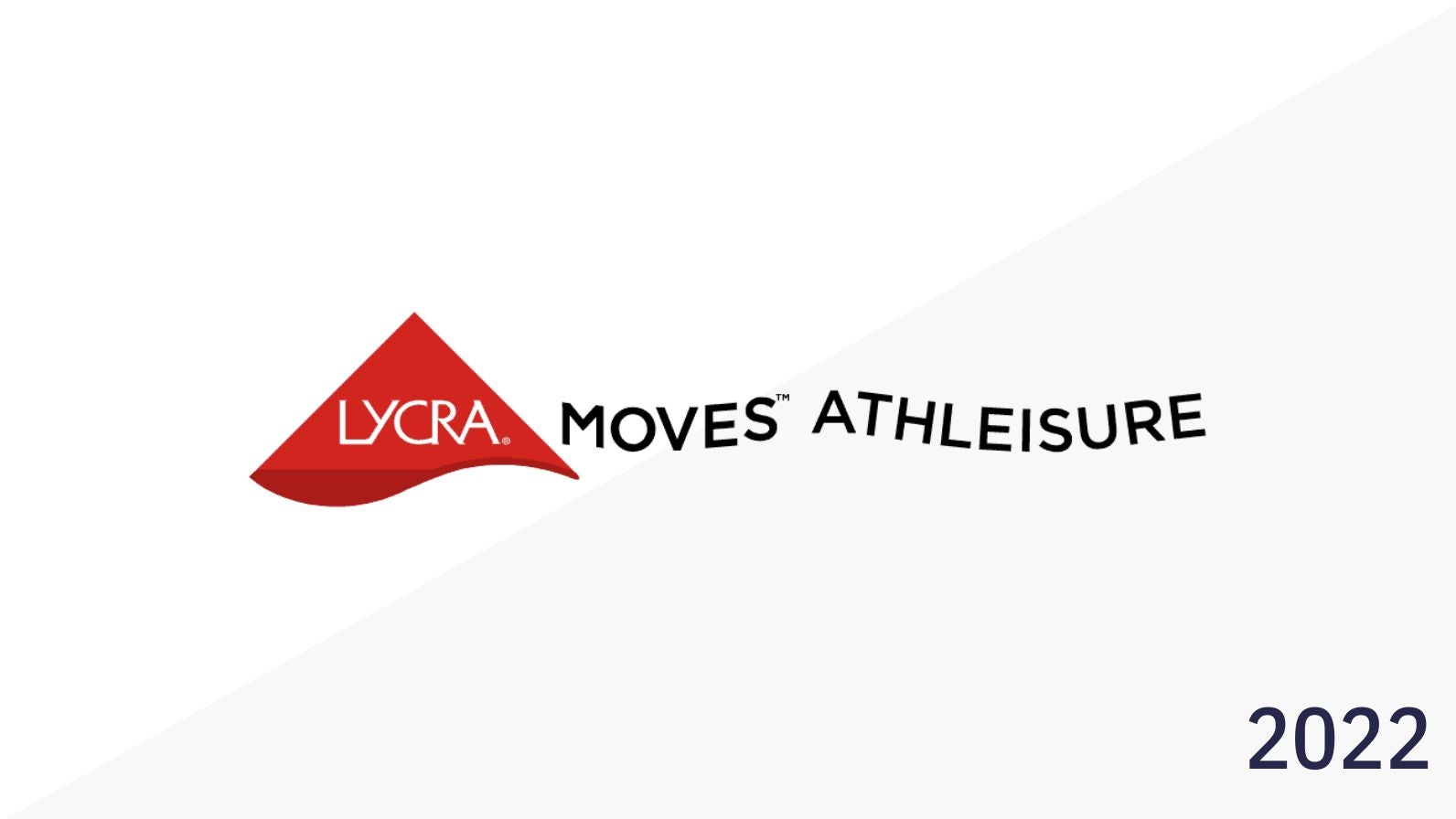 The LYCRA Company is a US textile manufacturer that is recognized for Business Expansion, Environmental, Innovation, Product Launches and Research and Development in the 2022 Just Style Excellence Awards.
A notable achievement during the research period saw the company develop a new technology that allows garments to have a better fit for various lifestyles, movements and body types; the fibre is made from a revolutionary polymer and unique chemistry that allows it to adjust to a wearer's functional needs in a hybrid manner. In a similar area the company also developed a breakthrough FitSense technology it says reduces or eliminates the need for bra foam.
Staying with material development, LYCRA also launched a new fibre made from textile waste that would otherwise have been sent to a landfill or incinerated, the new Thermolite EcoMade fibre is made from 100% textile waste material.
The company also collaborated on the launch of Lycra FreshFX for the Chinese market offering better comfort, fit, shape and hygiene. It also struck a deal for collaboration on future textile technologies designed to take stretch, comfort, freshness and sustainability within the textile industry to the next level.
In marketing the company launched an advertising campaign exploring a variety of topics related to circularity; from more sustainable raw materials to extending garment wear life to end-of-life solutions, it wants customers and industry experts to use resilient, sustainable materials that ultimately can be recycled at end of life, thus reducing textile waste and "closing the loop" in the value chain.
Profile
The LYCRA Company is a global leader in developing innovative solutions for the textile, apparel, and personal care industries with a robust innovation pipeline full of new and improved products.
The company is steadfast in its commitment to its sustainability platform, Planet Agenda, which touches every aspect of the business from corporate responsibility and manufacturing excellence to product sustainability.
The LYCRA Company remains committed to its principle-based approach to business and is well-positioned to create value for its investors through strategic advancements in science and technology.