SOCIAL – Category Award – Education
SOCIAL – Category Award – Sanitary Products Provision
Alpine Group (Alpine Creations and Paradise Textiles) is a globally connected, technology first, textile innovation and apparel manufacturing group. With over 40 years of mastery in textiles and apparel, Alpine Group combines data-driven innovation, state-of-the-art technology, and industry-leading capabilities to chart the way forward in revolutionizing the fashion lifecycle.
Its material science and innovation hub – Paradise Textiles – brings to market an ever-expanding collection of sustainable and performance fabrics, known as the 'Fuze Family'. The group also manufactures 50 million garments each year, helping drive business success and positive environmental and social impact for its brand partners, which include The North Face, Under Armour, American Eagle Outfitters, The Gap Inc, and Sweaty Betty, to name a few.
The company is a Category Award Winner for Social in two categories, thanks to its efforts to improve the lives of female workers in the textile and garment manufacturing industries. From sanitary programs to educational initiatives, female empowerment projects are an integral part of Alpine Group's Threading the Future sustainability strategy, which aims to make fashion fit for the future through material innovation, people development and environmental action.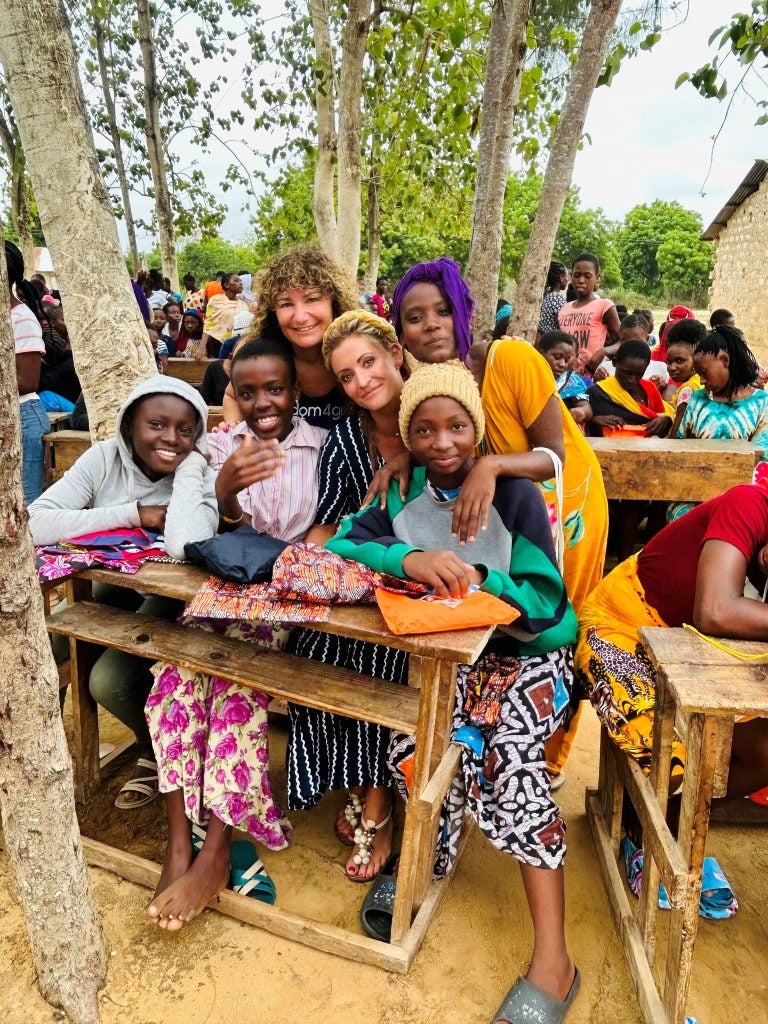 One of the company's key initiatives during the award's research period was its distribution of sanitary products through its unique Dignity Kits program: Alpine Group's aim is to work towards eliminating period poverty by diverting pre-consumer textile waste from the garment manufacturing process to create 'Dignity Kits'.
As well as the absorbent liners created from the textile cuttings, the completed Dignity Kits also include absorbent shields and 'snaps', used to hold the absorbent liner in place within underwear. Packaged up in a waterproof wash bag, with instructions for use (provided in English and local language) as well as a calendar for females to mark their menstrual cycle; the Dignity Kits are distributed to those in need and wholly created or funded by Alpine Group.
These re-useable and washable kits, which can last up to four years, provide vulnerable females with essential sanitary supplies, and, along with the menstrual and reproductive health education the program provides, it aims to positively impact females from rural Africa to the harshest refugee settings in conflict zones around the world. The program is strengthened and amplified by partnerships with, for example, Transformation Textiles, the Egyptian Clothing Bank, Brighter World Communities and Freedom4Girls.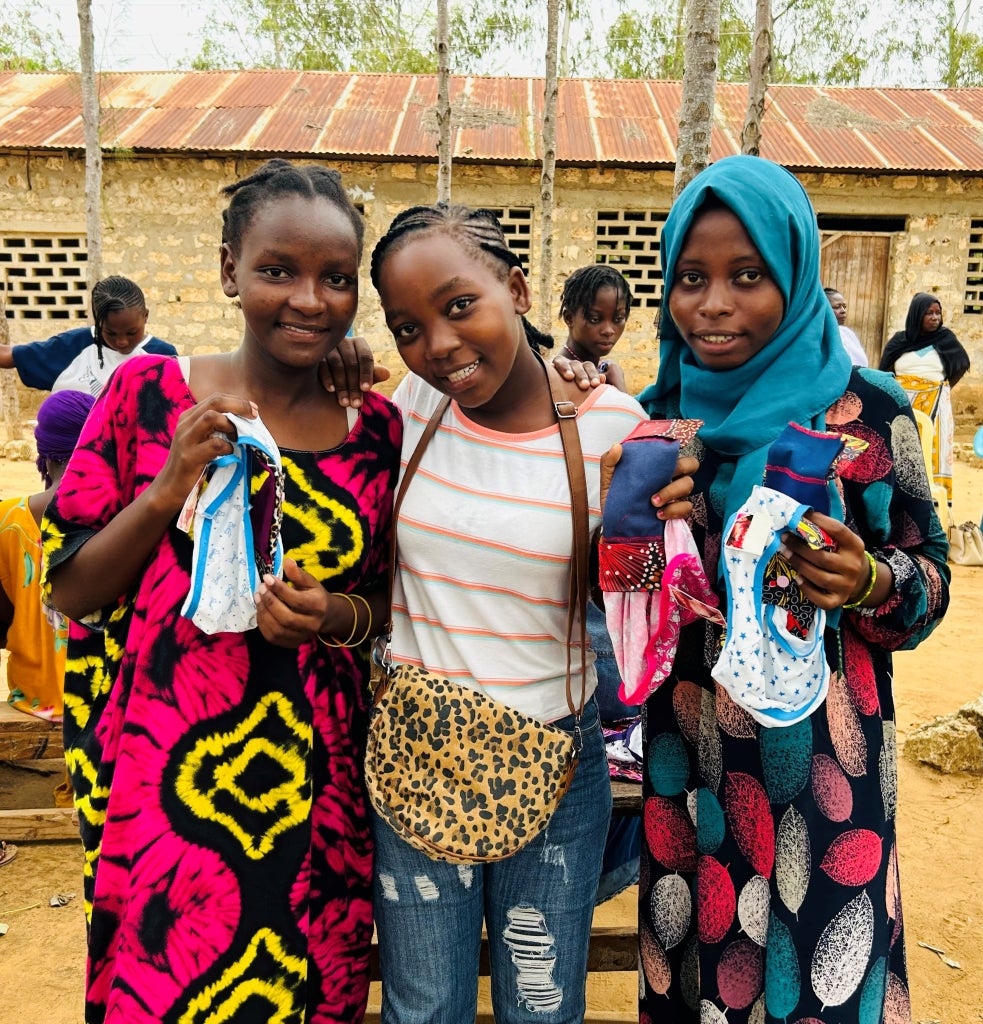 To date, Alpine Group has created over 150,000 Dignity Kits. During 2022, the Group distributed 20,000 Dignity Kits into refugee camps and rural areas in more than five locations in the Middle East where women and girls have limited to no access to any sanitary products. 10,000 pre-cut pieces have been transformed into kits and distributed to local communities in Egypt, thanks to the partnership with the Egyptian Clothing Bank. While, for the partnership with Freedom4Girls and Brighter Communities Worldwide, an initial 2,000 completed kits were distributed in the Kilifi region in Mombasa in April to May of this year, and, by the end of 2023, another 20,000 pre-cut pieces have been allocated to be sewn in Mombasa and distributed into villages in Kenya.
During 2022, the Group distributed 20,000 Dignity Kits into refugee camps and rural areas in more than five locations in the Middle East
The reach of Alpine Group, through this project, is constantly growing, empowering women and girls worldwide and contributing to a better future. An example of this, is the commitment of the Group to reach an additional 200,000 women by 2025. Furthermore, Alpine Group has committed to training 3,000 of its female production floor team members within the next four years to redeem waste and manufacture the Dignity Kits for others, thereby empowering women with little to no sewing experience with valuable technical skills. Thereafter, they gain the opportunity to be full-time employees on facility production floors.
Further to digitizing its wages at Alex Apparels, the Group's manufacturing operations in Egypt, Alpine Group formed a partnership with Herproject, whereby it rolled out a Herfinance pilot training program, funded by Mastercard's Centre for Inclusive Growth.
The program educates women on the benefits of migrating from cash to digital wages and provides advice on financial planning and the use of digital tools. The program also provides guidance on evaluating the benefits and risks of financial services.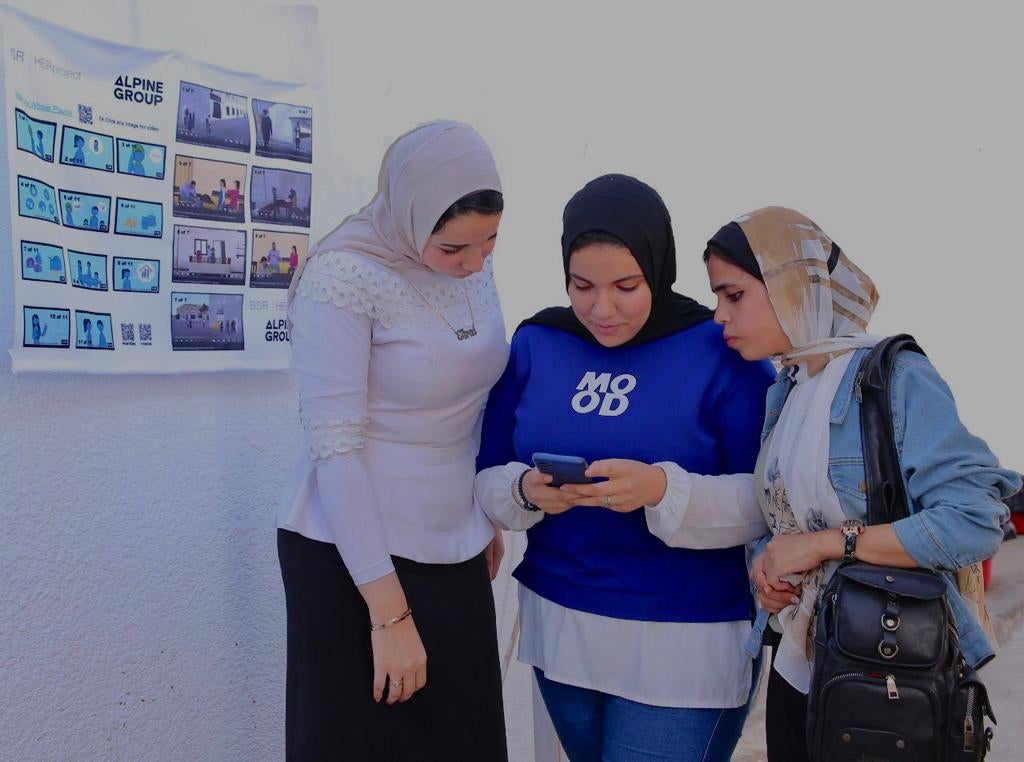 The training program adopts a 'train the trainer' approach, allowing production floor team members to educate additional females within the workplace as well as women in their local communities, enabling the educational benefits to go beyond the initial training sessions. The advantages of the digital wages and training include women starting to save on a monthly basis – versus simply handing over their cash wages to husbands or other family members – as well as make joint financial decisions with their family. Alpine Group plans to continue rolling out the training program in 2023 and beyond; its ultimate aim is to create financial equality amongst its female team members.
Company Profile
Alpine Group is on a mission to advance the future of fashion as a progressive, trusted partner to the world's leading brands – co-creating new, sustainable possibilities for products, people, and the planet.
With over 40 years of mastery in textiles and apparel, we bring to market consciously crafted, award-winning materials, while elevating standards of ethical sourcing and production to empower over 10,000 team members and strengthen communities worldwide. As a globally connected, end-to-end fashion delivery platform that runs from fiber to fashion, Alpine Group manufactures 50 million garments each year, helping drive business success and positive environmental and social impact for its brand partners that include The North Face, Sweaty Betty, American Eagle Outfitters and Under Armour, amongst others.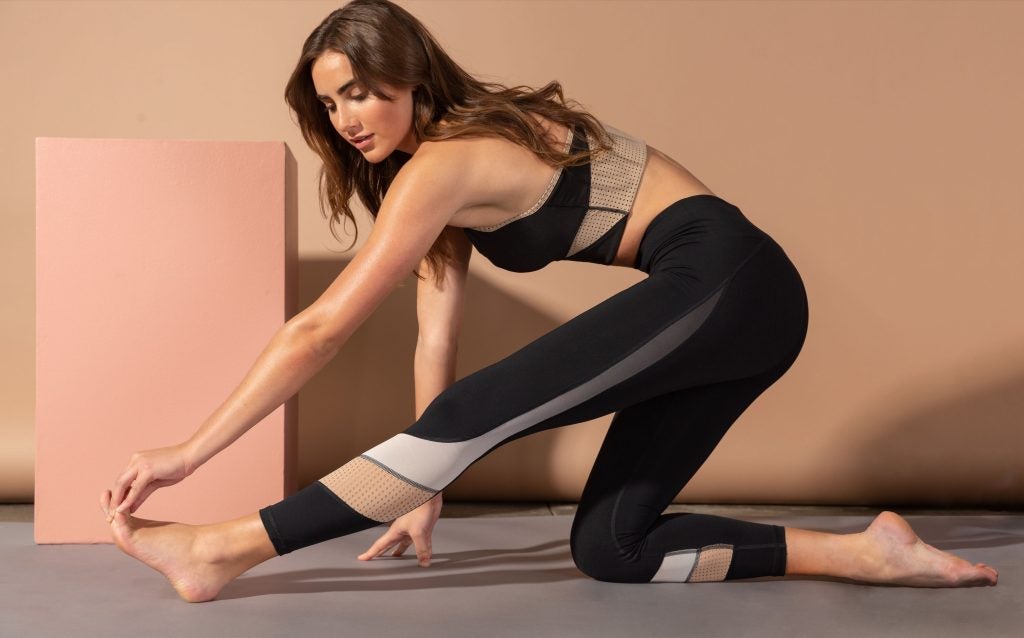 Paradise Textiles is a technology-first, material science business that serves as the dedicated innovation hub of the Alpine Group. Consistently setting the agenda and leading industry exploration into game-changing materials and processes, Paradise Textiles operates in an industry-leading Collaborative Innovation Centre in Wuxi; a Design and Innovation Lab in Taiwan; together with a global network of industry experts, scientists, catalyst partners, and change-making innovators.
In Q3 2024, Paradise Textiles will expand into Egypt with a sustainable knitting and dyeing mill, close to needle. The vision is to create up to 500 jobs for the local community whilst producing up to 100 metric tons of fabric per day, offering speed-to-market opportunities for our brand partners. The mill will create polyester filament and blended fabric knitting and will feature its own in-house laboratory as well as a full digital workflow – from dyeing to printing and cutting. Sustainably designed from the inside out, the mill will feature low liquor ratio dyeing technology, saving 70% water as well as green energy production to help achieve zero carbon emissions.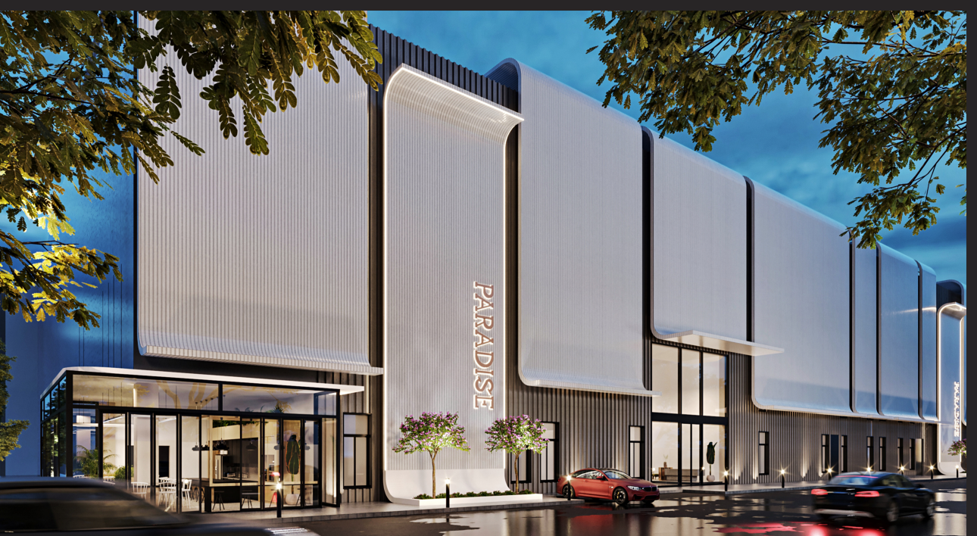 Alex Apparels is Alpine Group's award-winning Egypt-based garment manufacturing division; officially recognized as the country's number one apparel exporter by the Export Council of Egypt and best exporter to the US at QIZ's 2022 conference. Alex Apparels was lauded by the Egyptian government for preserving all jobs amid the pandemic, taking prompt action to prioritize the health and safety of all team members. With 5,600 team members and 3,500 machines, Alex Apparels currently produces 33 million garments each year, increasing to 45 million garments by Q1 2024, when the state-of-the-art, LEED Gold certified Factory of the Future launches.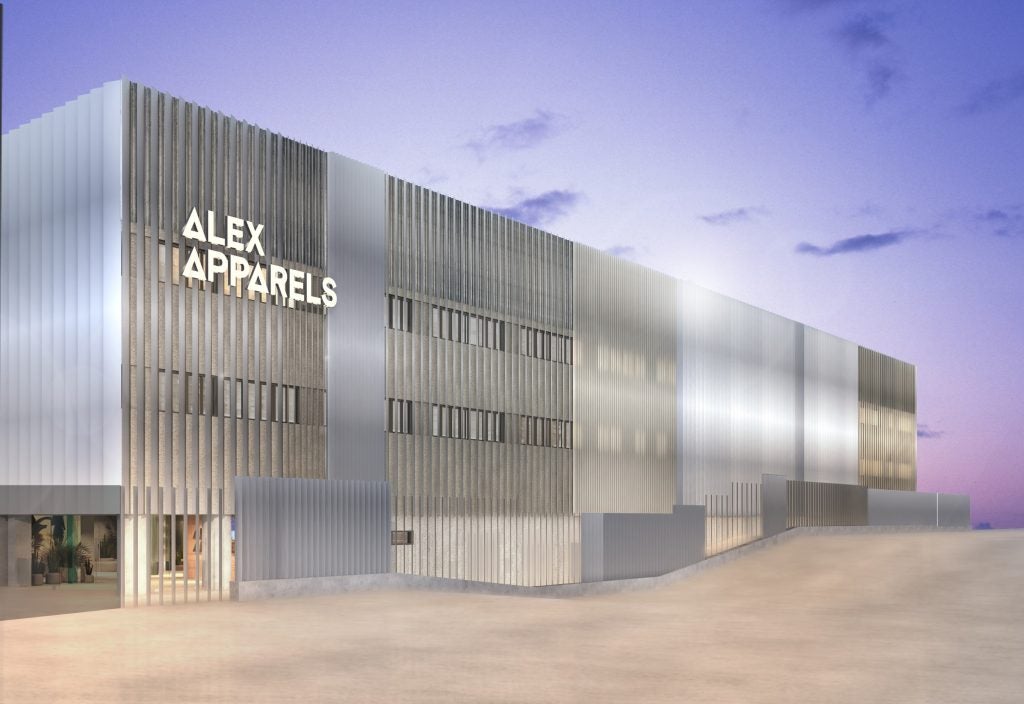 United Creations is the largest manufacturer of polo shirts in Jordan, recently acquiring a new facility that can produce five million garments annually. With 5,400 team members and 2,900 machines, United Creations currently produces 27 million garments per year, increasing to 39 million garments per year, by Q4 2024. Importantly, our operations in Jordan empower thousands of women and migrant team members, thereby supporting the livelihood of families across numerous countries in South Asia and beyond.
At Alpine Group we aim to harness our textile innovation and manufacturing expertise to make fashion fit for the future; creating an industry and holistic ecosystem where every thread counts, every person counts and every action counts.
Links
Contact details
ALPINE CREATIONS LTD
P.O. Box 17006
Jebel Ali Free Zone
Dubai, United Arab Emirates
Tel: +971-4-8816117
Email:
For fabric, please contact: contact@paradisetextiles.com
For apparel manufacturing, please contact: contact@alpinecreations.com